The official timing of the horror "Saspiria» be 152 minutes, that is exactly 60 minutes more than the original tape Dario Argento. The world premiere of a new version of the classic horror film is expected at the 75 Venice Film Festival.
The plot is dedicated to the young American ballerina Suzy (Dakota Johnson), who came to study in Germany and witnessed a number of mystical murders in the elite ballet school of Berlin. The heroine begins to unravel this story, and finds out that the school was chosen by a bunch of witches for its coven. Soon Suzy realizes that she will become the next victim of sinister and supernatural forces if she does not remove the witch's curse on time.
Also in the film Tilda Swinton, Chloe Grace Moretz, Mia Got, Angela Winkler, Sylvie Testu, Rene Sautendijk, Fabricia Sacchi, Ingrid Kayven, Russian choreographer Elena Fokina и Jessica Harper, who played a major role in the original "Suspiria».
Remake of the legendary painting was developed for almost 10 years, having managed to change the director for this time. The director's chair eventually took over Luke Guadagnano, who created "Call me by your name"And"The big splash"With the participation of the same Johnson and Swinton. The script was made by the David Kaiganich ("True story","Terror","Bloody Stream").
In the Russian hire "Suspiria" will be 29 November.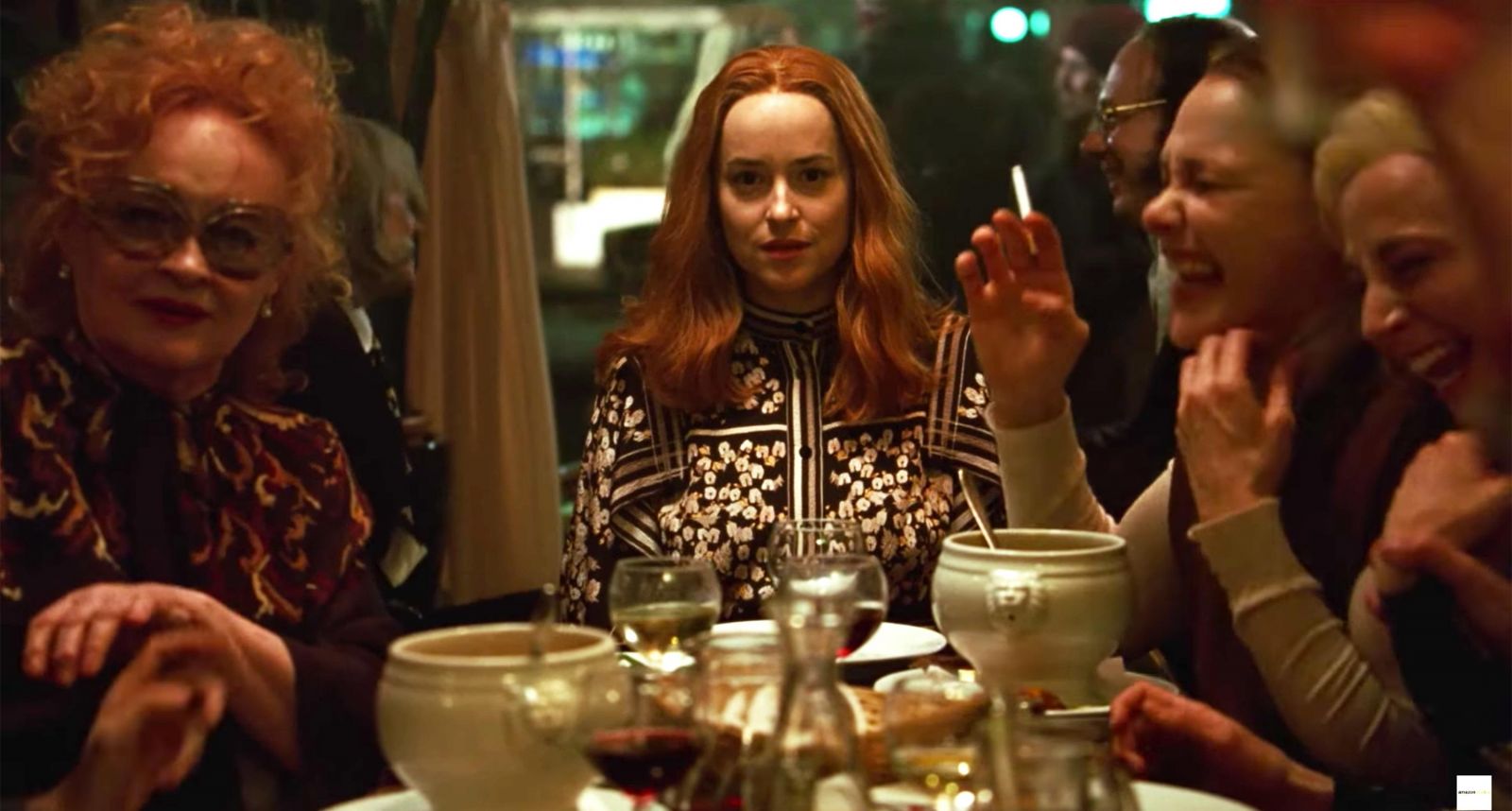 Stay tuned and get fresh reviews, compilations and news about the movies first!



Yandex Zen |
Instagram |
Telegram |

Twitter