Появился новый зарубежный трейлер и IMAX-постер супергеройской экшен-комедии «Shazam!»S Zachary Levi в заглавной роли. Российская премьера блокбастера из киновселенной DC намечена на 4 апреля.
Inside each of us lives a superhero - you need only a little magic to let it out. In the case of Billy Batson (Eşer Angel), 14-year-old foster child, it's enough to shout out the word "Shazam!" (Kindly provided to the kid by an ancient wizard) and turn with his help into an adult superhero (Get Legion). But, despite the godlike body, this strong man is still a child who enjoys the adult version of himself and uses the newly acquired super abilities for unrestrained fun. Can it fly? Does he have x-ray vision? Can he throw lightning from his hands? Is it possible for him to pass a test on social studies? Shazam will have to test the limits of his abilities, doing this with the child's inherent joyous recklessness. But the time to fully master the magical skills, Billy has very little, because he urgently needs to overcome the deadly forces of evil controlled by Dr. Thaddeus Sivana (Mark Strong).
Friends of Batson played Jack Dylan Greiser, Jovan Armand, Yen Chen, Phate Herman, D.J. Cotrona, Adam Brody и Ross Butler. The image of the Wizard embodied Jimmy Honsu ("Guardians of the Galaxy","Konstantin"), And the main female role went to Грейс Фултон ("The Curse of Annabel: The Birth of Evil").
The director of the film criticism David F. Sandberg ("And the light goes out ...","The Curse of Annabel: The Birth of Evil"), Who shot the film according to the script Henry Gayden, author of "Extraterrestrial echo».
Одним из продюсеров проекта значится Peter Safran, previously worked with Sandberg on the "Curse of Annabelle", as well as over solo "Aquamen» от постановщика James Wang.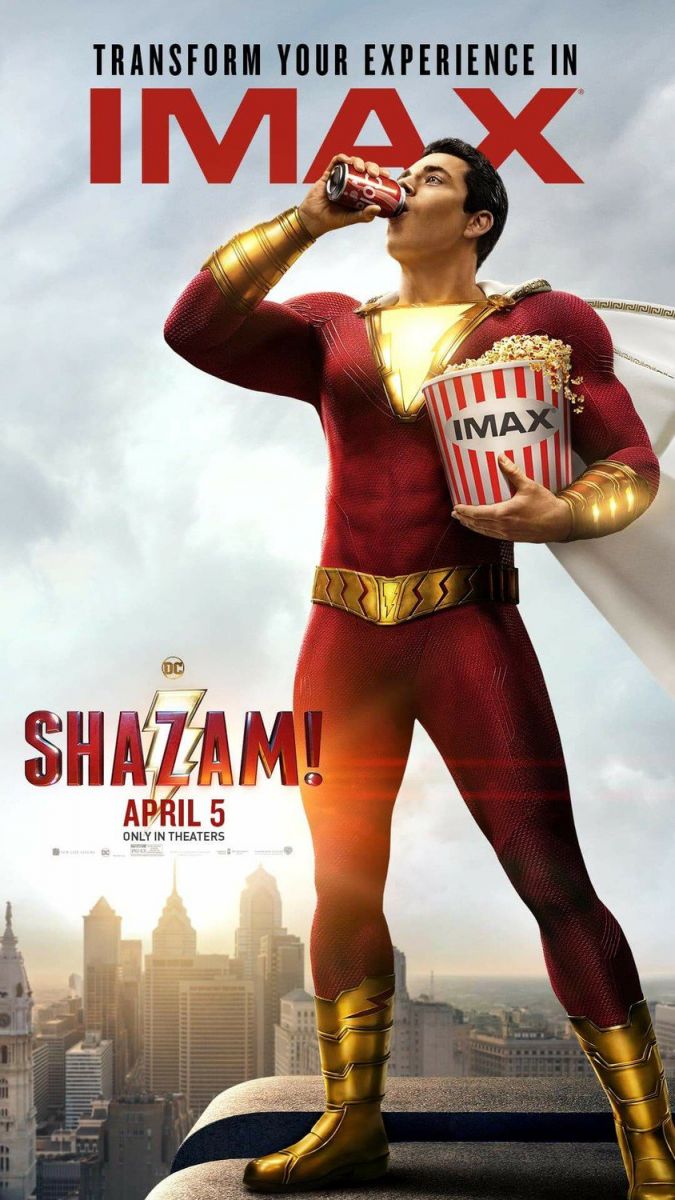 Stay tuned and get fresh reviews, compilations and news about the movies first!



Yandex Zen |
Instagram |
Telegram |

Twitter