One of the most ambitious film projects of recent years, 700-hour biopic "Dispute"From the director Ilya Khrzhanovsky, finally presented to the general public. Picture show will begin January 24 in Paris and will go non-stop, 24 hours a day, until February February 17.
The presentation of the film will be turned into a large-scale art project, which will be held in the Châtelet Theater and the Theater de la Ville. They will be united by a special bridge, and the interiors will be remade under the Stalin era. Visitors will have to buy in advance "visa" tickets that are valid for 6 hours (€ 35), whole days (€ 75) or an unlimited period of time (€ 150).
Before this, the installation participants will pass a personal survey, on the basis of which the organizers will create a psychometric profile of each visitor. Then it will be built into the "visa" and will give guests personal smartphones that serve as guides and observation devices.
Responsible for the music Brian Eno and Robert Del Nye from Massive Attack, who wrote an interactive application that creates individual movie soundtracks for each viewer. Performer title role in "Dow", conductor Theodore Curentis, will perform live with his orchestra musicAeterna.
Catholic and Orthodox priests, rabbis, Muslim clergy, Tibetan Buddhists, Sikh community leaders, theologians, philosophers, shamans, artists and social workers will also take part in the installation.
The characters of the Russian-language picture in the French dubbing sounded Gerard Depardieu, Isabelle Huppert, Isabelle Adjani, Willem Defoe, Monica Bellucci, Fanny Ardan and other actors.
Organizers are planning to hold similar events in April in London and Berlin. Will the picture in Russia is still unknown. However, the full 700-hour version of the film will subsequently be available on the Dau Digital online platform.
The author of the Dow script on the biography of the Soviet physicist Lev Landau (Kurentzis) was a well-known writer Vladimir Sorokin. Events unfolding in the period from 1935-th to 1968-th years.
The shooting of the film started in Kharkov in 2008 and took place during 3 on the territory of a specially built "park of the Soviet period". The director tried to erase the line between film production and real life, forcing non-professional actors to live around the clock in the scenery, as well as to dress, work and behave strictly in accordance with the era.
In more detail about the incredible history of the creation of "Dow" we told in a separate material in two parts: here и here.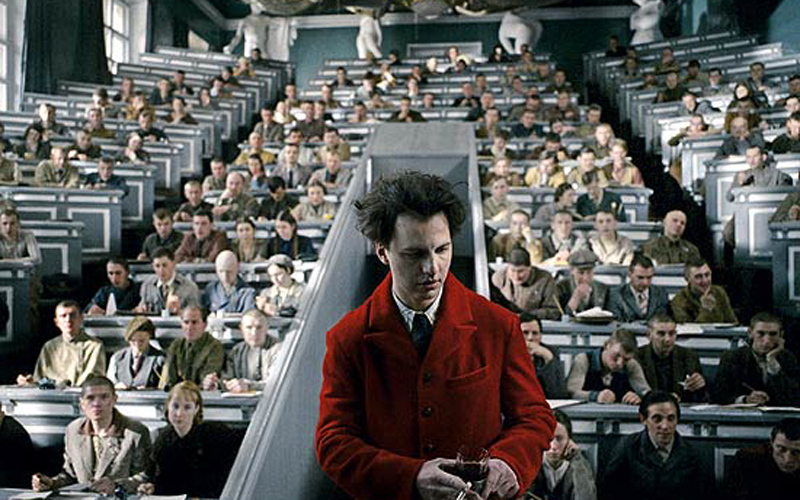 Stay tuned and get fresh reviews, compilations and news about the movies first!



Yandex Zen |
Instagram |
Telegram |

Twitter