Horror "Dawn"From producers"Brides» Vladislava Severtseva и Dmitry Litvinov got a new poster. The roles played in the picture Oksana Akinshina, Anna Sliu, Alexander Molochnikov, Valery Kukhareshin, Oleg Vasilkov, Alexandra Drozdova, Anastasia Kuimova и Peter Skvortsov.
The plot will touch upon the theme of lucid dreaming and sleepy paralysis. At the main heroine under mysterious circumstances the elder brother dies. Immediately after this, it begins to pursue extremely realistic nightmares. The girl goes to the institute of somnology, where she, along with other patients, is immersed in a joint, conscious dream. However, after awakening, they all turn out to be in reality, which is more terrible than any nightmare.
Over the horror script worked Evgeny Kolyadintsev ("Dislajk ","Diggers"), And among similar in spirit tapes are called"Radiance","A Nightmare on Elm Street"And"Astral". The director of "Dawn" was the debut in a feature-length movie clipmaker Pavel Sidorov.
31 January 2019 will hit the wide horror movie.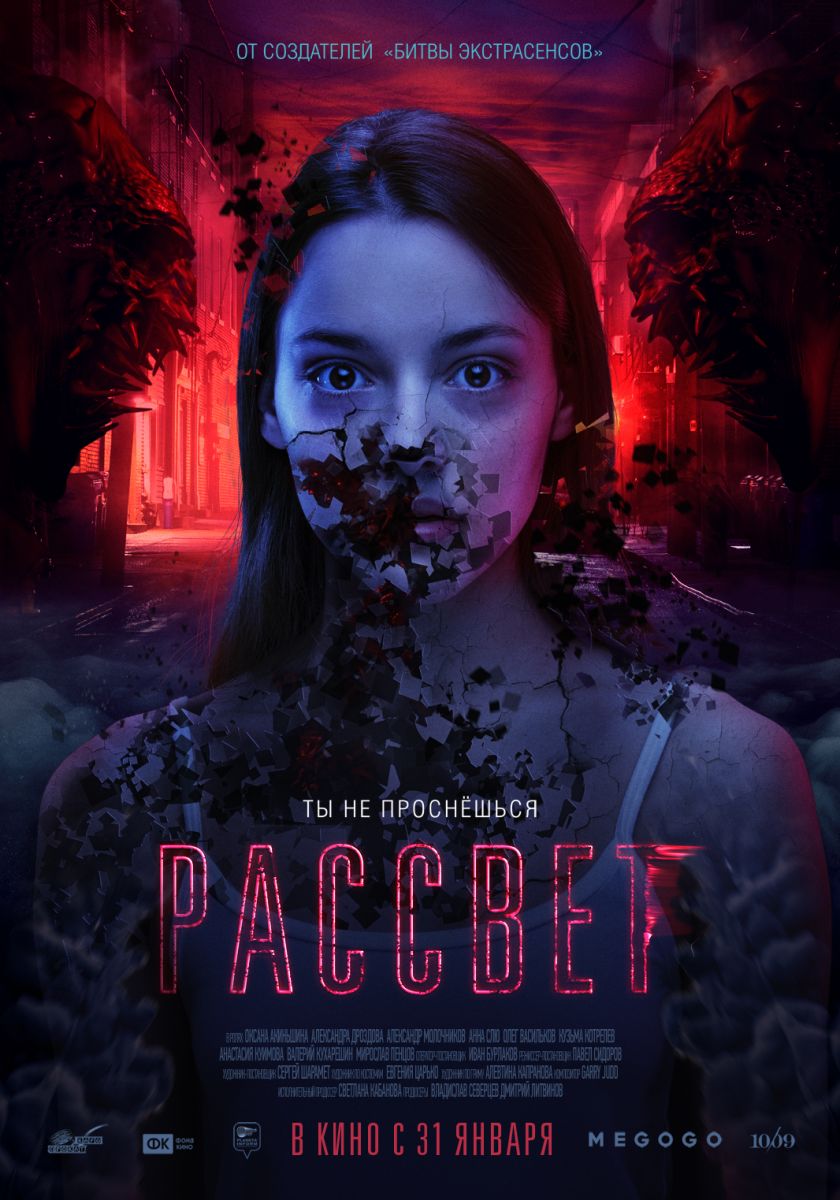 Further on
Stay tuned and get fresh reviews, compilations and news about the movies first!



Yandex Zen |
Instagram |
Telegram |

Twitter