К касту новой экранизации «Dunes"From the director Денни Вильнёва примкнул ещё один актёр: David Dastmalchian, known for his participation in the "The Ant Man» и двух фильмах самого Вильнёва ‒ «Captive"And"Blade Runner 2049».
В «Дюне» же Дастмалчяну предстоит примерить на себя образ Питера де Врийе, порочного ментата-ассасина с садистскими наклонностями, служащего дому Харконненов.
Ранее к актёрскому составу sci-fi эпика также примкнули Timothy Shalame (Paul Atreides), Rebecca Ferguson (Lady Jessica, Paul's mother), Oscar Isaac (Duke Summer Atreides, Paul's father), Zenden (Chani, Paul's sweetheart), Javier Bardem (вождь Стилгар), Josh Brolin (воин Гёрни Халлек), Jason Momoa (оружейный мастер Дункан Айдахо), Charlotte Rampling (Imperial Pravdoviditsa Gaia-Elena Mohiyam), Stellan Skarsgård (Baron Harkonnen) and Dave Batista (nephew of Baron Harkonnen, "The Beast" Rabban).
In November 2016 Legendary acquired the rights to create as a cinema adaptation "Dunes" Frank Herbertand a television series based on a science fiction book. The script wrote Oscar-winning Eric Roth ("Forrest Gump","The Curious Case of Benjamin Button","Munich") together with John Spates ("Prometheus") And by Villeneuve himself.
The plot takes place on the planet Arrakis, also known as Dune, in 10991 year. This is the arena of the struggle between evil and nobility, the world of the subtlest and most dangerous intrigues. Giant sandworms a mile long guard an invaluable treasure - a melange spice that allows you to travel through Space and Time. He who controls spices controls the universe.
The people of Dune are awaiting the coming of the Messiah, who will lead them to the holy war against the dynasty of the evil Harkonnens. And the Messiah is. He becomes the young Paul Atreides, the son of Duke Leto, who was treacherously murdered by the Harkonnens with the approval of the Emperor. There is a great mission ahead of us that will forever change the fate of the entire galactic empire.
Старт съёмок «Дюны» запланирован на март, премьера состоится 20 ноября 2020 года. Всего Вильнёв собирается выпустить две полнометражные картины, которые будут создаваться одна за другой в течение двух лет.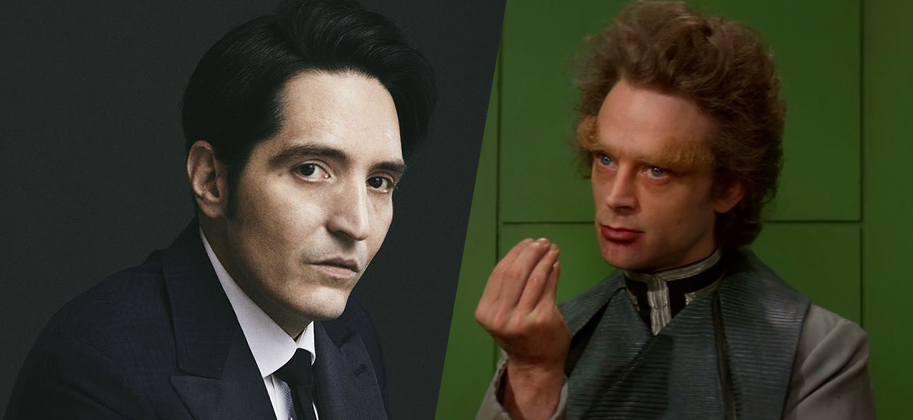 Stay tuned and get fresh reviews, compilations and news about the movies first!



Yandex Zen |
Instagram |
Telegram |

Twitter