The last Oscar award ceremony ended in a scandal: the winner in the category "Best Film" was originally called the musical "La La Land". However, it soon became clear that the real winner in the main Oscar nomination was the drama "Moonlight».
The participants of the crew of La La Landa managed to get on stage and get the figurines, but during the solemn speech of the producer Mark Platt the truth was revealed - "Moonlight" won. As a result of the technical overlay, envelopes were confused, and the actress Faye Dunaway announced the wrong winner.
«I opened the envelope, and it was written: "Emma Stone "La La Land." So I hesitated and looked at Fei. I was not going to make anyone laugh.", - stated Warren Beatty, handed the award along with Dunaway. Thus, in the hands of the actors was an envelope with the name of the winner in the category "Best Actress" - Stone received the statuette a few minutes before the incident.
«It seems to me that we are still in a state of confusion, not understanding what happened. But, I think everyone is sincerely happy for "Moonlight", this is a wonderful film"- said Emma Stone.
Immediately after the ceremony, Beatty was accused of what had happened, but there were also those who stood up for the actor. For example, the director Michael Moore said, that in the situation only the firm Pricewaterhouse Coopers, which printed two envelopes with the name of "Best Actress", was blamed, one of which mistakenly fell into the hands of Warren Beatty. «Behind the scenes there are always two sets of envelopes: the first employee of Pricewaterhouse Coopers must keep in one side, and the second in the other"- said Moore.
Joke on the topic managed director M. Night Shyamalan, who took on the "guilt" ("This I wrote the ending of "Oscar 2017". We passed them cool, Jimmy?"), As well as the former presenter of the ceremony Set MakFérlain, post it here is a photo.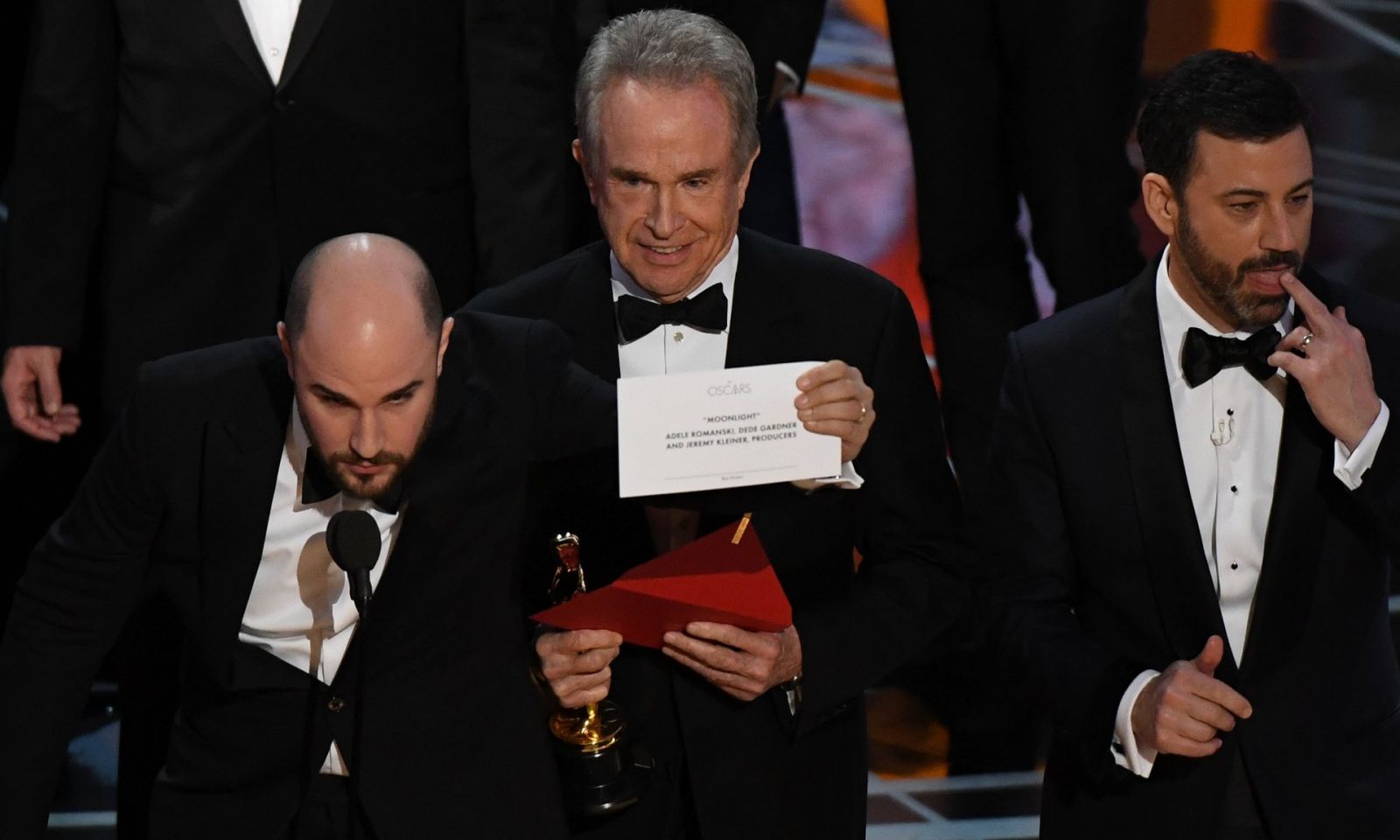 Further on
Stay tuned and get fresh reviews, compilations and news about the movies first!



Yandex Zen |
Instagram |
Telegram |

Twitter