Kevin Smith still does not release the "Canadian trilogy" (and not only it), so now the director creates a third part called "Jaws of elk". In conversation with Digital Spy Smith shared the details of the upcoming film, comparing it with "The Avengers", Explained why he appreciates his last tape more"Clerk"And told which animal will go to feed Johnny Depp (spoiler: the elk).
«In general, "Elk Jaws" - this is like "Jaws", Only with the elk instead of the shark. Harley Morenstein plays our analog Chef Brody, Genesis Rodriguez will return to the image of his heroine from "Tusk"By the name of Ellie, who acts as our Matt Hooper - understands the behavior of animals.
Well, instead of Captain Quint we will have Jay and Silent Bob. Thus, we will make the crossover of the Canadian universe and the universe of New Jersey [also known as the " View Askewniverse "- Film.ru], where Jay and Silent Bob exist. All the actors from "Tusks" and "Yoganutyh"Will appear in the film (especially in the third act), as" Elk Jaws "will become something like" Avengers "for this trilogy", - says the director.
Naturally, Johnny Depp will return to his role, which Smith did not have to persuade for long: "When Johnny heard about the "Moose Jaws," he wrote to me: "Do you really shoot the tape with the name" Elk Jaws? ". I answered yes. "Is this really what I'm thinking about?" He asked. "Yes, it's literally the same" Jaws ", but with an elk instead of a shark," I replied. Then he asked: "Can I be eaten by moose?". I answered: "No problem." So now he too will return and play Guy LaPointe».
However, Kevin clearly understands how insane and trashovy his latest creations: the director honestly admits that he is shooting the Canadian trilogy only for himself and his friends, without even thinking of pursuing profit or success with critics.
«At least, we will have fun. Of course, to all other viewers the film is unlikely to sound funny, and they will say, they say, "Dude, well, for whom is it all?", And I will answer: "For me!". In principle, I shot all my tapes for myself. Someone really liked them, others did not.
I used to be afraid to create such a movie, but now I said to myself: "Yes, fuck it all with a knight, I'm already over forty, if I do not start shooting this shit now, then it will never work again." Therefore, I will just do what makes me happy and, possibly, a few more people. It was these tapes that I dreamed of shooting when I wanted to become a director, not "Clerks" - they were just the movie that I could do then, because my life was just like that. But I always dreamed of these oh *** but crazy projects. And there is no such thing that I sit and think, "That would be looked more people"", - Smith shares.
The release date of "Elk Jaws" is currently unknown.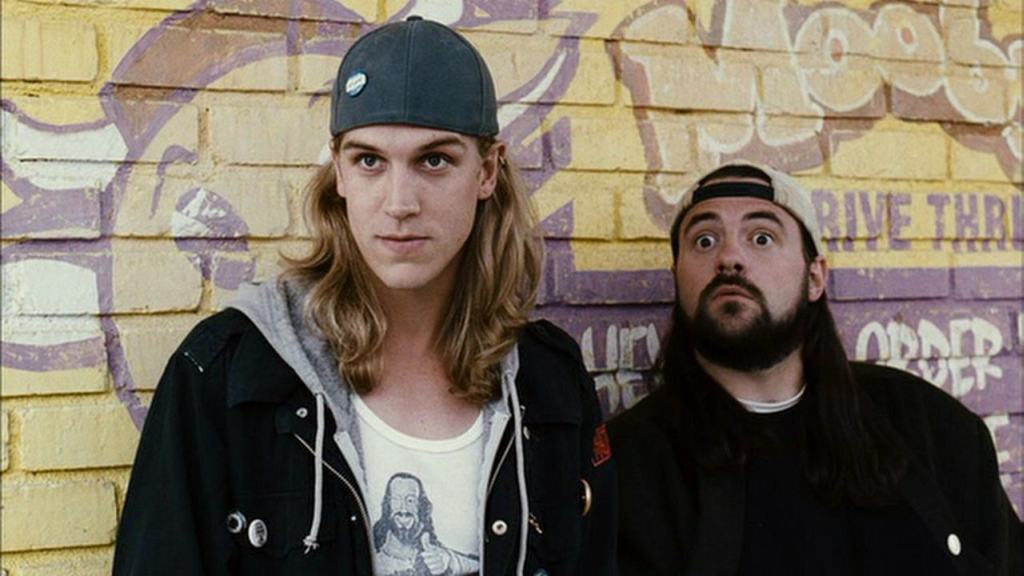 Stay tuned and get fresh reviews, compilations and news about the movies first!



Yandex Zen |
Instagram |
Telegram |

Twitter