В актёрском составе кинокомикса «Kingsman: The Big Game» (приквела шпионской франшизы, действие которого развернётся во время Первой мировой войны) очередное прибавление.
As the Deadline, теперь роли в проекте от режиссёра Matthew She достались Stanley Tucci и Роберту Арамайоknown for participating in "Game of Thrones» в образе молодого Неда Старка.
На днях к касту также присоединились Aaron Taylor-Johnson ("Avengers: Age of Ultron","Kick»), Heather Graham ("Quantum of Solace»), Jimmy Honsu ("Guardians of the galaxy»), Tom Hollander ("Pirates of the Caribbean: Dead Man's Chest") And Alison Steadman ("The Dark Child").
The focus will be the story of a young guy named Conrad (Harris Dickinson) - the daring and charismatic son of the British duke, who is trying to find a way to serve his country. Soon, one of the Kingsman intelligence agents (Rafe Fiennes) gives him the opportunity and becomes a mentor to Conrad.
Ранее на участие в проекте подписались Daniel Brühl ("Inglourious Basterds","Alienist»), Charles Dance ("Game of Thrones»), Matthew Goode ("Guardians") And Rhys Ivans ("The new Spiderman»), которому досталась партия «опасного манипулятора, русского мистика» Григория Распутина.
Помимо Распутина в фильме также появятся ещё нескольких исторических личностей начала XX века – среди них сербский националист и убийца эрцгерцога Франца Фердинанда Гаврило Принцип и шпионка-танцовщица Мата Хари.
Съёмки «Большой игры» стартуют этой весной, тогда как премьера, предположительно, состоится в ноябре.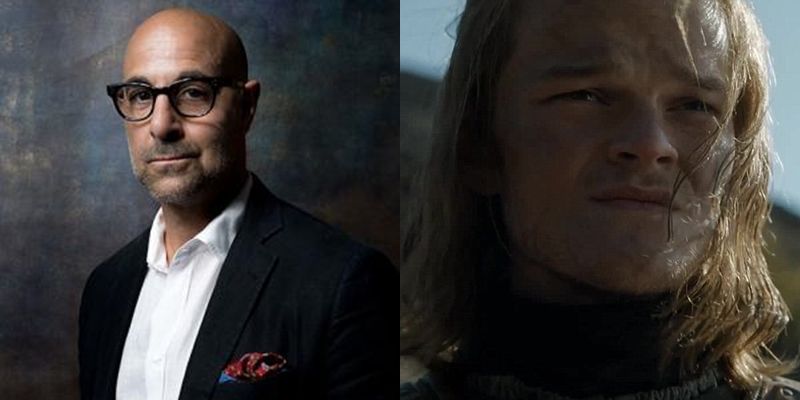 Further on
Stay tuned and get fresh reviews, compilations and news about the movies first!



Yandex Zen |
Instagram |
Telegram |

Twitter