JVC RC-M90
The main instrument of gay parties in the 1980 was portable radios, which for their ability to reproduce a powerful bass were nicknamed "boomboxes". And they were wireless, however, it only concerned power wires - all the sources of the signal were built in and included cassette decks, tuners, and sometimes even more exotic options such as 8-track. Each boombox had a compartment for 8-10 batteries, thanks to which music could be carried with them. In our selection - 10 most interesting and impressive tape recorder 1980-x.
JVC RC-M90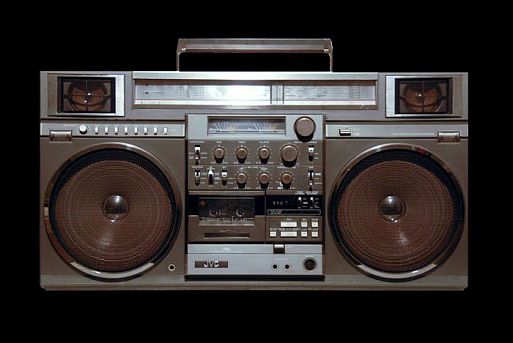 Many people consider this tape recorder to be the best boombox of all time. In terms of appearance, it was not the most outstanding, but the set of features was impressive - support for cassettes such as chrome and metal, high-quality heads, Dolby and Super ANRS noise reduction, 8 band tuner, eight-inch bass. There was even a remote control! Well and most importantly - JVC RC-M90 sounded better to almost all competitors, and not so much in terms of volume, as in the canons of Hi-Fi. No wonder the prices for it today reach 2000 $, and even go find a copy in good condition.
CONION C-100F
CONION C-100F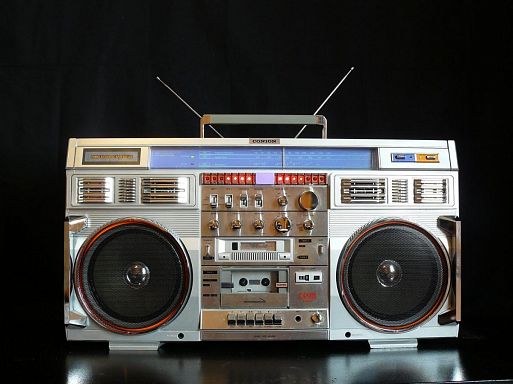 This boombox was superpopular in the US, in Canada the same model was sold under the name Clairtone 7980. This is the world's first ghettoBlaster, equipped with anti-theft system with infrared sensors! However, his main advantage was not this. Unbelievable for this class of power allowed to sound large spaces, full-bodied three-way speakers sounded exactly and transparently, the two-cassette deck provided the possibility of rewriting. In 1980-ies Conion C-100F was sold for 450 dollars, big money for those times. No wonder today its price at auctions reaches 1500 dollars.
SHARP GF 777z
SHARP GF 777z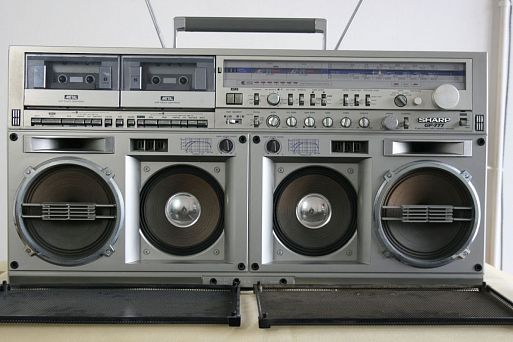 Unlike many other tape recorders in our collection, this model reached the Soviet Union. True, only very well-off citizens or holders of a sufficient number of foreign currency rubles could buy it in the Berezka stores. And she was worth the money and effort spent on it! The original speakers included a 6,5 inch broadband speaker in each channel, another bass speaker of the same size, as well as a compression tweeter loaded on a plastic horn. The picture was complemented by a full-featured two-cassette and an excellent tuner. Today you can buy the item of lust for Soviet and not only adolescents today at a price ranging from 700 to 2000 dollars, depending on the state.
Continuation of the article read here.
По материалам сайта Hi-Fi.ru.
Stay tuned and get fresh reviews, compilations and news about the movies first!



Yandex Zen |
Instagram |
Telegram |

Twitter