In the movie launched this week in the box office "
Initiated
»Character
Jeff Bridges
It is necessary to transfer memories of the past of humanity to the young changer. To understand the depth, the whole range of emotional states of life, the Giver shows the Good and the bad to the Receiver, love and death, joy and sorrow. We looked back at Bridges' career and tried to imagine what this fantastic actor could give to a new generation. It turned out an exhaustive set of characters and films, able to satisfy the most sophisticated and demanding spectators. We invite you to plunge into the worlds created by the talent of Jeff Bridges.
Shot from the film "King Kong"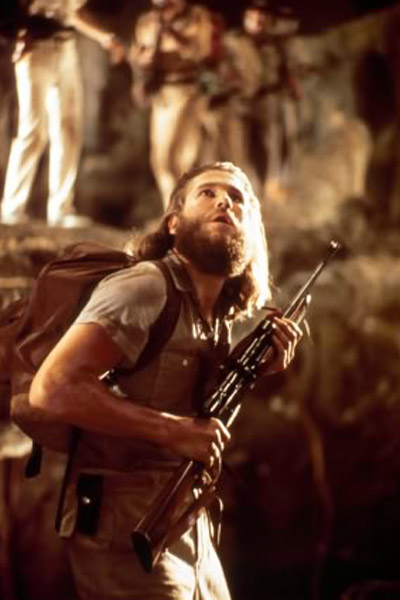 Born into a family of cinematic Jeff Bridges from a young age was loved by the camera, and his first nomination for "Oscar" the young actor has already received its first big role - in the picture Peter Bogdanovich «The last movie show". However, for the first point of our great journey, we chose not the most obvious film - "King Kong" John Guillermine. This picture, in which the classic story of the gigantic ape moved in a modern New York, was coldly accepted by the audience and critics in the United States, but has become a theatrical hit in the Soviet Union, to receive Hollywood production in homeopathic doses. Jeff Bridges had a hard time resisting the charisma of a giant gorilla. The difference in talent, however, is obvious without any clues.
Stay tuned and get fresh reviews, compilations and news about the movies first!



Yandex Zen |
Instagram |
Telegram |

Twitter