Whether the budget is short of budget, according to the storyline or simply because of a desire to show off, directors from time to time put movie characters in a closed space, from which there is no way out. Dimensions vary - the plot can include a space shuttle, and a room, and even a coffin, but the claustrophobia covering the viewer must be present there. Discarding the most "spacious" options such as "U-Boat" or "Snake on the plane", we present to your attention our selection of films on this topic.
A young American, Paul, working as a driver in Iraq, comes to his senses in an oak coffin. The air is only for a couple of hours, the only connection with the outside world is a mobile phone, which is periodically called by the terrorists who abducted him and demanded a ransom. Paul misses a few calls to realize that neither the US State Department nor the CRT company, for which he worked, intend to save his life. And there is less and less air in the coffin ...
Shot from the film "Buried alive"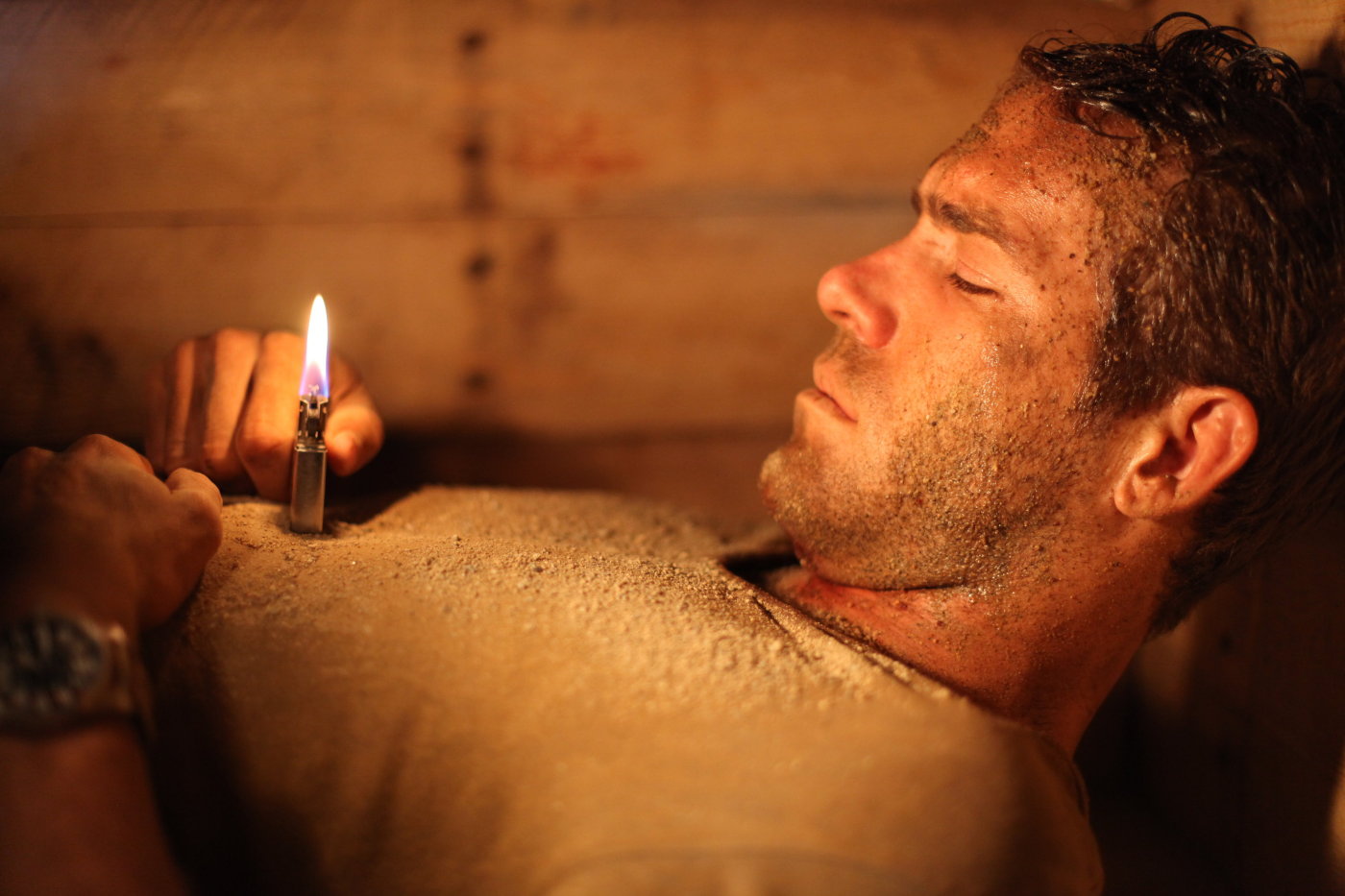 Thanks to the work carried out Eduard Grau, "Buried alive" became a sensation in the field of camera art (and this is understandable: try yourself to shoot an interesting, catchy film without actually getting out of the coffin, even seven coffins have been prepared for you for different needs), which, however, is not cancels the actor's contribution Ryan Reynolds, which until this tape was not perceived by the public as a "serious" artist. Few people are able to pull on itself 90 minutes of screen time, not supported by the beautiful landscapes of the tropical island (as in "The rogue"), Nor the formidable species of the raging ocean (as in"There is no hope left out"), Nor the vast cosmos (as in"Gravity"), Or any background at all - at least for this reason," Buried alive "is worthy of the audience's attention. Just do not forget to wait until the end of the credits.
Stay tuned and get fresh reviews, compilations and news about the movies first!



Yandex Zen |
Instagram |
Telegram |

Twitter