A foreign country, an unknown language, unfamiliar people - and not on vacation, but forever. The emigrant has an unenviable fate, but sometimes a radical change of residence is the only possible way out, the only salvation, the only way to continue life. The suffering and problems that come to the settlers, and sometimes the victories won over the circumstances, often become the subjects of great films - a week ago we met Indians who moved to France in "
Spices and Passions
", And these days the screens"
Dragons of New York
"- about the Chinese who moved to America. We looked back in history and remembered several bright tapes, the heroes of which were people who left their homeland.
Shot from the film "Running"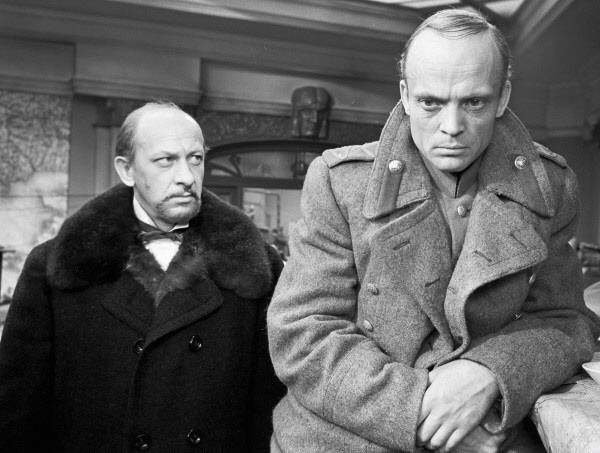 Russian history has experienced several waves of emigration, one of the most massive and disastrous for the fate of the country was the mass exodus of the intelligentsia and aristocracy, caused by the emergence of a new Soviet state in October 1917. Many writers of that time devoted their "best works" to "cursed days", which include the novel by Mikhail Bulgakov "The White Guard" and the play "Running". On them in 1970 year our famous directors Alexander Alov и Vladimir Naumov shot a magnificent "Running", an unthinkable for the USSR glorifying the white movement and emigrants song. It is obvious that neither Bulgakov, nor Alov and Naumov for a moment doubted that a real Russian could never be happy far from birch and feather grass, no Paris would replace Moscow and St. Petersburg.
Stay tuned and get fresh reviews, compilations and news about the movies first!



Yandex Zen |
Instagram |
Telegram |

Twitter