An ambitious, but overly direct drama of one of the most promising young Russian directors.
Buy
ticket
Fragile (but only at first glance) teen Denis (Denis Vlasenko) spends the faded days in the boarding school, regularly checking his body for strength in the company of friends. The fact is that he has a rare disease - congenital analgesia, in which people do not feel pain. It would seem that there is little good, but Denis's mother clings to this disease (Anna Sliu), which once left him in baby boxing, and is now trying to return it again - mostly for personal gain.
A poor mother helps a local judge (Alexandra Ursulyak) to turn around profitable business according to the "fell, woke up, gypsum" scheme: Denis is thrown under the car of rich and very rich people, and then they are threatened with prison before receiving a bribe on a particularly large scale. In the overtures of pain, the dypeesnik is involved (Danil Steklov), his mother doctor (Natalia Pavlencova), lawyer (Wilma Kutavičiute) and the prosecutor (Pavel Chinarev). At first, everything goes smoothly: Denis and the team earn a lot of money, Denis's mother loves it for it, bones crack, but the body deaf to the blows all endures. However, the tasks are becoming increasingly difficult, and Denis over and over again forgets the right words and falls wrong.
Ivan I. Tverdovsky, a director with a successful festival fate, finally leaves the category of young and early. He will soon be 30 years old, "Quibbles" is his third full-length feature film, and in a sense he ends the stage of becoming, draws a line under his previous works, where there is neither love, nor anguish, nor pity. Here, perhaps, the world of irrational, badly verbalized evil encounters an unattractive Russian reality especially vividly: an instructive neon tale is blooming in black colors in very familiar coordinates. Sasha walked along the highway, crushing things.
Shot from the movie "Quotes"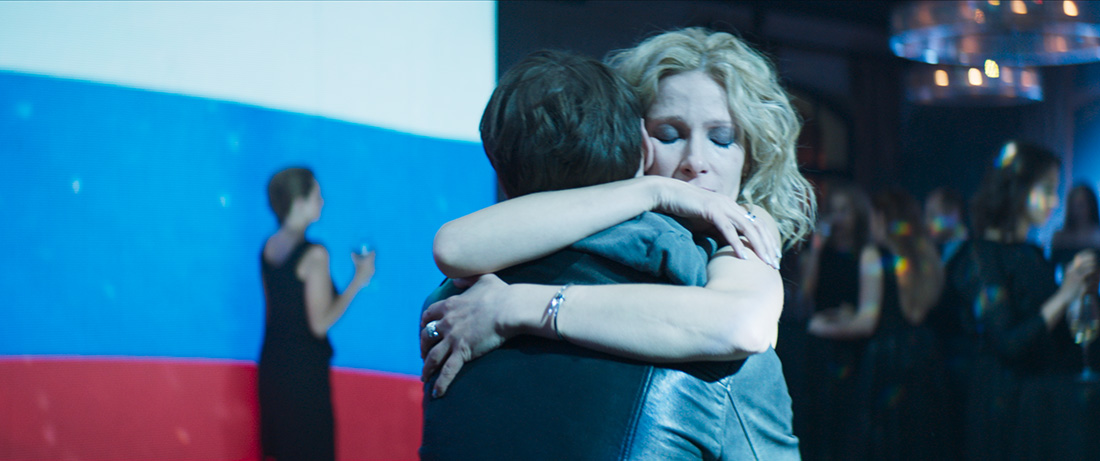 Also in "Class of correction"It amazed how Tverdovsky was a technical director for his age: he knows exactly where to hit, he always has great actors, regardless of their status and experience, he doesn't have random angles. His work can be treated differently, but it has always been solid films, understandable on an intuitive level. With "Podbrosi", the strange situation is a wonderful caste (a deserved prize for the best female role at the Kinotavr Anne Slyu), a lunar, fascinating world in its own way, an addictive story with a hundred options for development ... archetypes, successful and not very episodes, scatters into stardust.
Ignorance whence the desire to hit the viewer in the forehead, without fail to chew the hardest piece played a cruel joke with the film: all living emotions went into the night, only the burned out schemes remained. Institutions with the speaking names "13" and "All Others", matrioshka characters that change their faces, just pull them out from under a neon lamp into daylight, the main character is a cherub looking for fire - almost an ancient tragedy realized not without brilliance but it is not clear why. For preparation of vices a la Haneke, a sharp scalpel is not enough here, and for sympathetic gaze there is not enough empathy. The plastic world has won.
From November 22 to the cinema.
Stay tuned and get fresh reviews, compilations and news about the movies first!



Yandex Zen |
Instagram |
Telegram |

Twitter