Today, the main American dream was not a family idyll with a luxury house in a prestigious area, healthy fun kids and a big good-natured dog, now life has to be lived so that even before your death, Hollywood took a biodiesel for you with a budget of one hundred million dollars, and for the role of you beautiful took Oscar-winning actor, whose photos adorn the walls of millions of rooms around the world. Biographical film enjoys constant success with the audience, regardless of whether it is about our contemporaries Mark Zuckerberg and Julian Assange or about historical personalities like Abraham Lincoln and King George IV. However, it should be remembered that in the pursuit of scandals and PR, the authors of baiopics often do not simply embellish reality, they cross the line, behind which some details of the life of the leading heroes become not just implausible, but insulting to those about whom the movie was shot, or their loved ones. We recalled several examples of how good biographical tapes turned out to be scandals for their creators, who were excessively carried away by writing.
Shot from the movie "Lawrence of Arabia"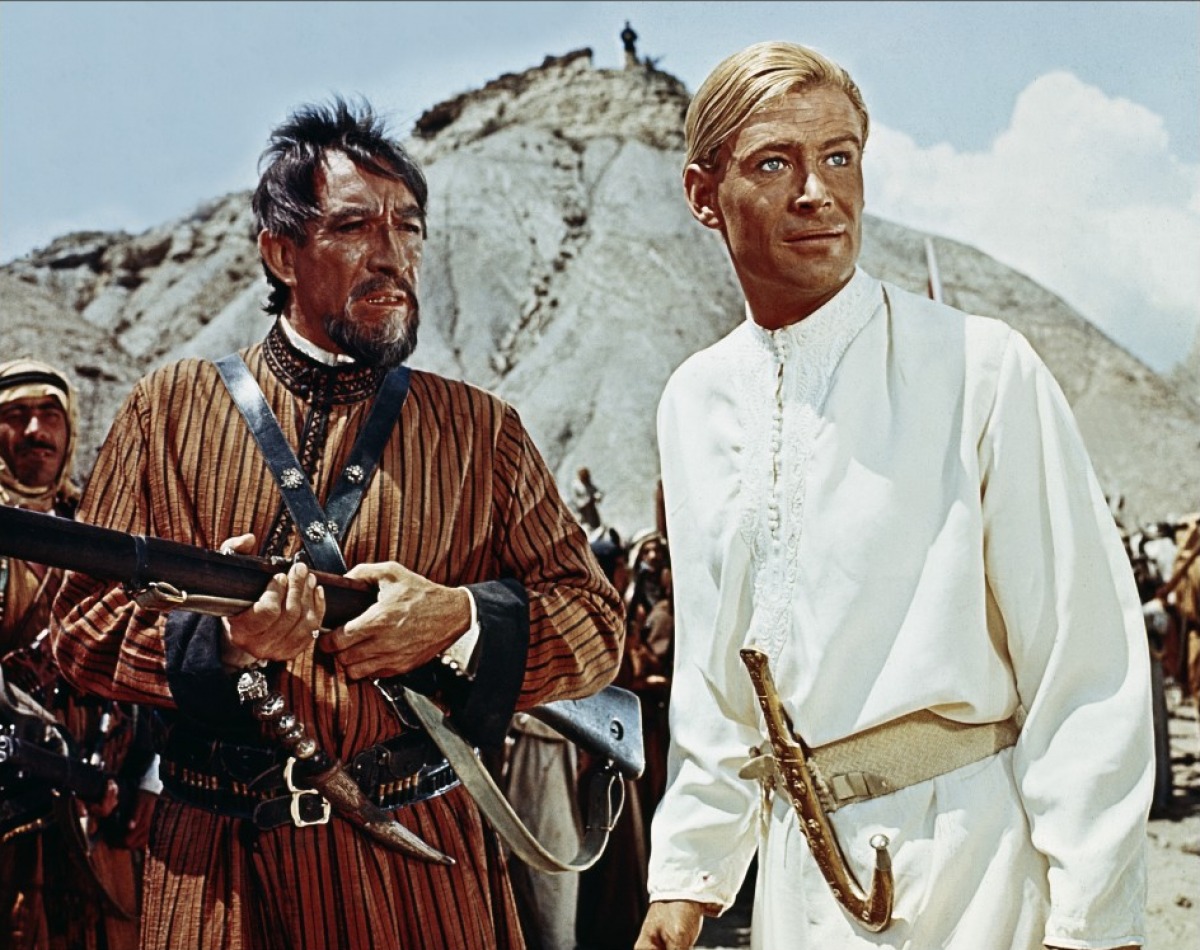 A grandiose epic David Lina "Lawrence of Arabia" is not without reason considered one of the best films in the history of cinema - nearly four hours of biodiverse with all possible depth reveals the image of a British officer who actually led the uprising of Arab tribes against the Ottoman Empire at the beginning of the last century. However, how correctly and accurately embodied on the screen the title character, so disregarding the authors reacted to the secondary heroes. Especially went to the leader of one of the tribes named Auda Ibu Tayi, whose role in the film was Anthony Quinn. In reality, Tayi laid down his life for the independence of his people, he was an authoritative leader who made no less, for the legendary capture of Aqaba, and probably even more than Lawrence. In the picture, this person is shown as an avid robber who goes to war only for the sake of the treasures stored in the cellars of the port city. The descendants of Auda Ibu Tayy took a disrespectful attitude to the great warrior with bayonets, and several years after the film was released, lawyers of the studio had to run around the courts, fighting off libel suits.
Stay tuned and get fresh reviews, compilations and news about the movies first!



Yandex Zen |
Instagram |
Telegram |

Twitter