Genre:
action / online
Developer: Wargaming
Publisher: Wargaming
Оценка: 5/5
Platform: iOS
Distribution: digital free-to-play (App Store)
Modes: competitive
Number of Players: 7

The transfer of the popularly beloved World of Tanks to mobile platforms was only a matter of time, but a vital issue: will the authors hit the face in the mud? Well, mud, as you know, is not afraid of mud - the attack on tablets and smartphones turned out to be as victorious as before on Xbox 360 and PC.
Some of the beauty and scale of the battles, of course, had to be reduced, but in terms of the quality of the gameplay, the developers did not make any compromises. Like its "big brothers", World of Tanks Blitz is a fascinating online action game with an admixture of simulating intricacies, but not a pressing player with excessive complexity. Sensitive virtual joysticks, intelligible and thoughtful interface, visual physics of driving and shooting - everything is done as it should and helps to get used quickly.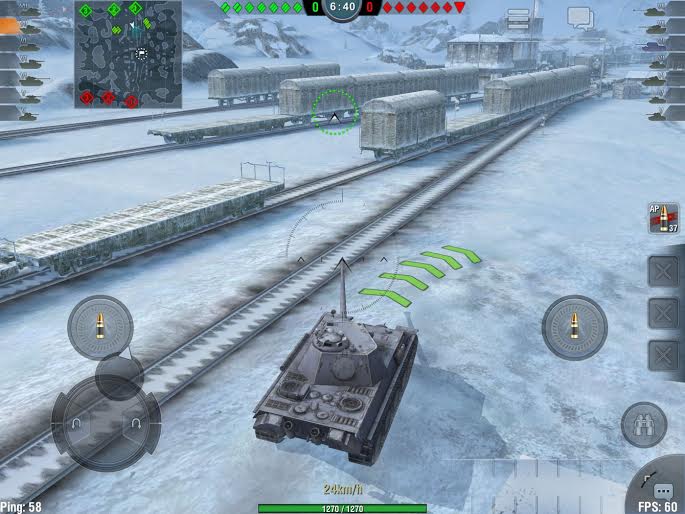 Playing commands 7 on 7 in the only mode so far, where you need to capture the base or simply destroy the enemy. "Norov" of each armored vehicle - and there are more than 90 here - is well felt, and the technical characteristics of German, Soviet and American tanks play no role at all cosmetic. A rich system of upgrades, the situation, of course, only aggravates.
In Blitz, competent matchmaking. The teams are selected according to the level of tank capacity, and although this indicator does not always reflect the skills of the player proper, the risk to run into some unattainable pro, which carries everything in its path, is small here. A more harmonious team wins, and not a more accurate wolf-loner. It's also nice to see that Wargaming continues to support the philosophy of free-to-win - the in-game economy is built humanely, money for progress does not extort, and does not give extra benefits to paying people.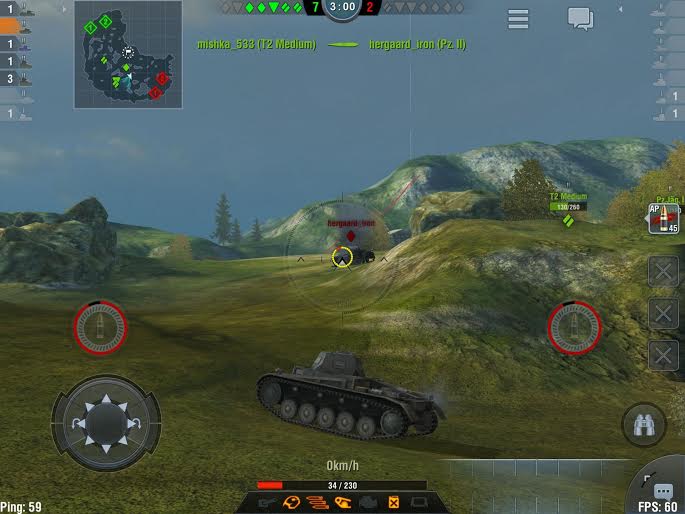 The simplicity of mastering the game does not imply its primitiveness. The Blitz has many tactical nuances, and the skill of the tanker can be honed for a very long time. Although each individual fight rarely lasts longer than 5-10 minutes - a convenient "marching format" - it's easy to get stuck in a long string of "well, one more, that's all," long since sitting at home, far past midnight. Not just a successful mobile version of the famous hit - one of the best games for iOS in general.
Stay tuned and get fresh reviews, compilations and news about the movies first!



Yandex Zen |
Instagram |
Telegram |

Twitter