Genre:
turn-based strategy
Developer: Ino-Co Plus
Publisher: Paradox Interactive / 1С-SoftKlab
Оценка: 4/5
Platform: PC
Distribution: disk retail / digital (Steam)
Modes: single / competitive
Number of players: 1 / 6
Warlock is, roughly speaking, such a fantasy Civilization with magic instead of technology (or, if you like, Age of Wonders without tactical mode). Here, however, there is a greater emphasis on military expansion and the extermination of neutral monsters, the economic and construction part plays only a supporting role, but there is no politics at all.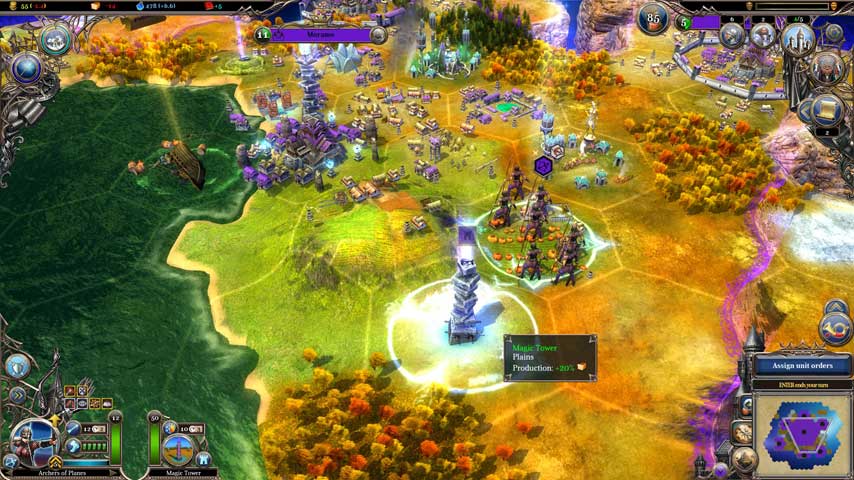 In addition to standard additions like new races, units and spells in the sequel appeared multiplayer, map editor and a new game mode Exiled. This is a curious story campaign in which the Great Magician travels through the wreckage of the worlds: the ice setting replaces the kingdom of the undead, followed by the lunar world, the fiery world, and so on. In each, respectively, their monsters and features - somewhere to move to the next portal, it is necessary to level the mountain, and somewhere, say, drain the sea, along the way, treating the local fauna with fiery rain. Old fun, too, has not gone away: the sandbox mode - a large map with several opponents - offers to solve a larger strategic task.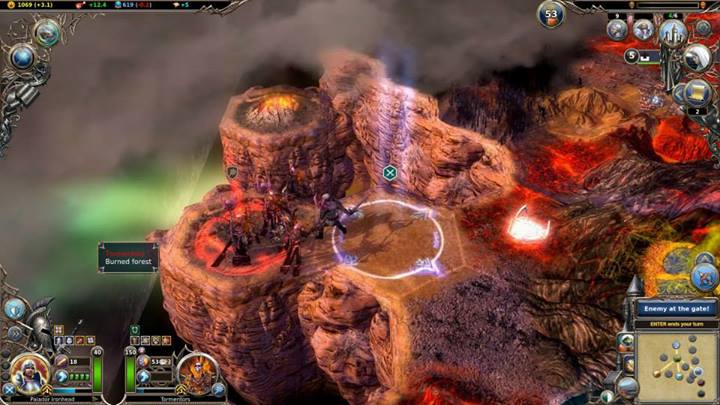 Although the authors obviously listened to the criticism of the previous Warlock: Master of the Arcane and brought some elements to mind, the sequel is not too different from the original and generally looks and plays exactly the same. Problems like passive artificial intelligence and extremely limited diplomacy are still relevant. For those who are not familiar with the series, Warlock II is a more successful starting point. For those who have already played enough in the first part, there may not be enough innovations.
Stay tuned and get fresh reviews, compilations and news about the movies first!



Yandex Zen |
Instagram |
Telegram |

Twitter