Inventive directors always know how to please a mass audience, and one of the most effective ways to attract a film-man remains the quotes, Easter eggs and cameo scattered around the picture. In the latter, now it is customary to appear not only to actors, directors or stars of mass culture, sometimes other films are visited by movie stars of other paintings. The best example of this is the Marvel comic book adaptation, in which in a tiny episode, then in the scene after the credits there is no-no, and there will be one of the superheroes. But this exchange takes place inside one kirovselennoy, and we remembered a few cases when "extraneous" cult kinogeroi wandered into a completely alien movie, causing a stormy enthusiasm of the fans.
Comrade Sukhov
Shot from the film "Adventures of Petrov and Vasechkin, ordinary and incredible"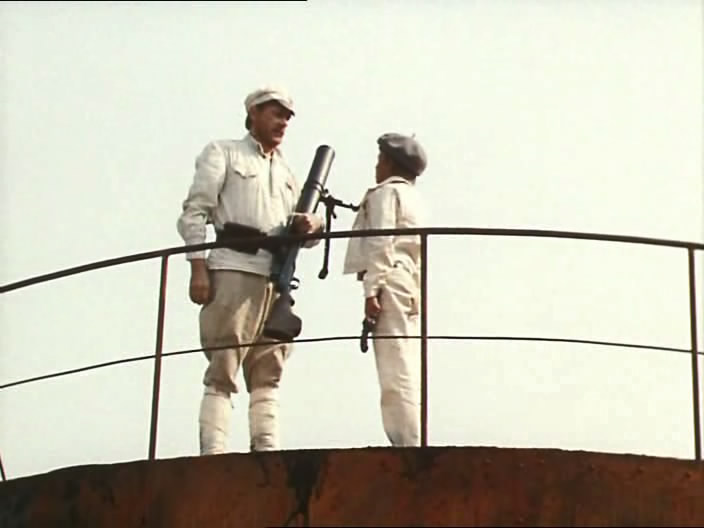 As a warm-up, we recall the unusual appearance of the cult hero of the film "White sun of desert"Comrade Sukhov in the Soviet television children's musical comedy" The Adventures of Petrov and Vasechkin. " It plays a classic cinematic move with the penetration of the characters of one film into the film of another directly at the cinema. During the demonstration of the key scene, Petrov and Vasechkin come to the aid of Sukhov and beat off the burning oil storage at the basmachi with the help of soap bubbles. What can you do to win the recognition of Masha Startseva. "Petrov, tell them! "Yes, of course!"
Stay tuned and get fresh reviews, compilations and news about the movies first!



Yandex Zen |
Instagram |
Telegram |

Twitter