Superheroes are mostly American characters that reflect the cultural characteristics of the United States. However, you can meet them not only in American comic books and Hollywood movies. The stories of superheroes are now being created all over the world. Even Russia was involved in the genre race with the soon emerging "
Defenders
". What other films, cartoons and serials tell about non-American superheroes? We have gathered from the whole planet ten screen projects on this topic.
A shot from the movie "V means vendetta"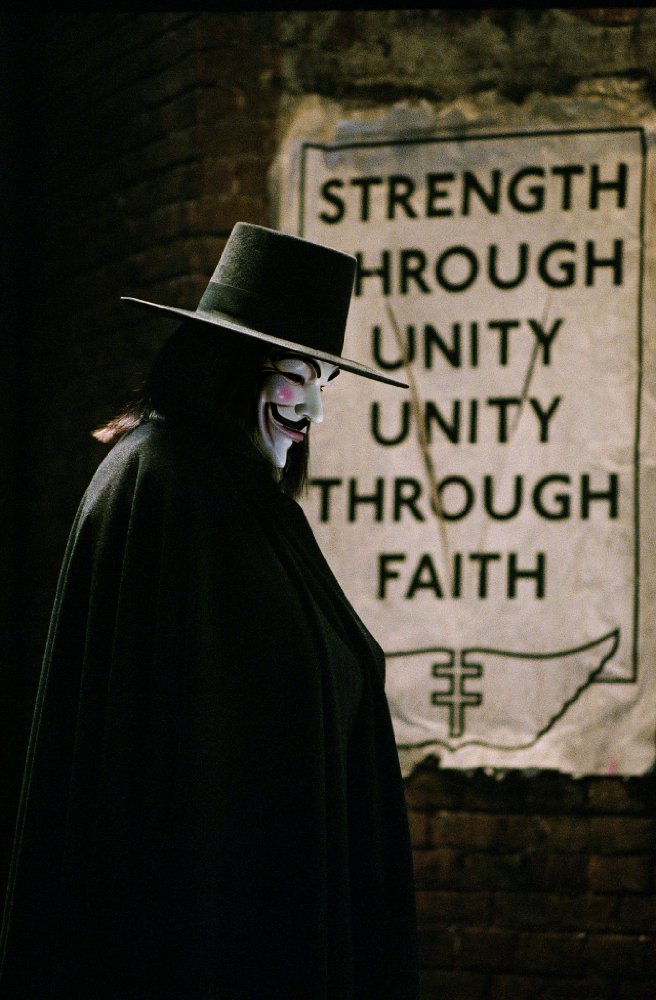 Comics Alan Moore and David Lloyd published by the American publishing house DC Comics, and filmed their Hollywood studio Warner. But still the mysterious V avenger in the smiling mask of Guy Fawkes is a purely British character embodying the English attitude to politics and using English cultural codes. Action "V" is developing in anti-utopian London, and this comic book and film has more in common with "1984" George Orwell than with "X-Men" and "Superman." It is worth noting that in the film James McTeig the title character V is more a fighter for freedom than an ambiguous anarchist terrorist, whom he appears in comic books.
Stay tuned and get fresh reviews, compilations and news about the movies first!



Yandex Zen |
Instagram |
Telegram |

Twitter