The end of winter is the traditional time for the release of horror films. Modern horror covers a lot of directions and constantly experiment with style, but some values ​​in the genre remain unshakable. For example, the theme of a haunted house. It would seem that the most stamped stamp, but in a skillful hands the mansion, palace or castle can play a variety of roles and serve as a metaphor for childlike innocence, sexual attraction, a trap of family life or non-communication. Houses with ghosts, with all their creaking floorboards and dark corners, with suddenly beating midnight clocks and slamming shutters, have a unique power - they are able to tighten the viewer into an eerie story. It's time to remember some of the most terrible houses with ghosts, from one mention of which you want to hide in a secluded corner.
Bligh Manor
Shot from the film "Innocent"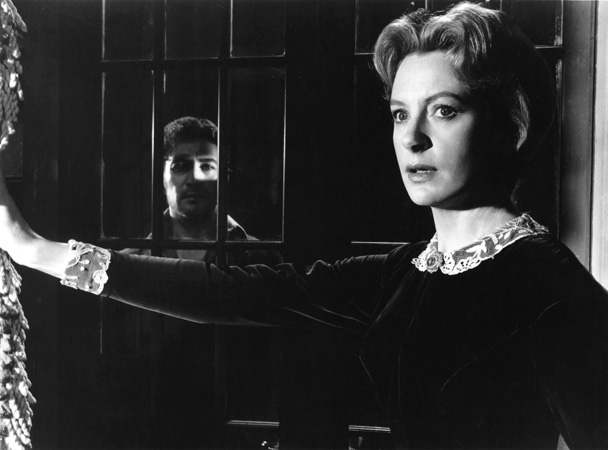 1960 was a golden time for British horror, but not every film of that time managed to keep its frightening spirit to our times. One of those paintings that now look at the same breath and scare no worse than modern analogues - "Innocent" director Jack Clayton, a tape in which viewers plunge into the abyss of feminine insanity after the heroine of the delightful Deborah Kerr. The film tells of a governess hired to take care of children living in an eerie manor that seems to be filled with ghosts. Orphans become a kind of vessel for the spirits of the deceased couple, once in love with each other, and the mansion becomes the place of their frightening encounters. Pale reflections in the windows and shadows in the corridors, knocking and whispering irritate the viewer even now, what can we say about those who watched this movie half a century ago.
Stay tuned and get fresh reviews, compilations and news about the movies first!



Yandex Zen |
Instagram |
Telegram |

Twitter