Fear is the most natural feeling of a person accompanying him from cave times. It has reached the point that in a state of relative comfort, which provides a modern way of life, people are forced to invent horror stories for themselves, so as not to relax to an amorphous state. Hence the result is not only love for Gothic novels, screen horror or television programs from the category of "Emergency", but also the amazing ability to invent "horror stories", distribute them, and then all together to be afraid. Such "pugalkas" are popularly called "city legends", they are passed from mouth to mouth, told by teenagers at a night fire, women in queues and grandmothers on benches. We remembered a few such "horror stories", from which very interesting films turned out-the new "
Calls
", Going out to hire, will help you to consolidate the impressions of our list.
Reptiles in the sewer system
Shot from the movie "Alligator"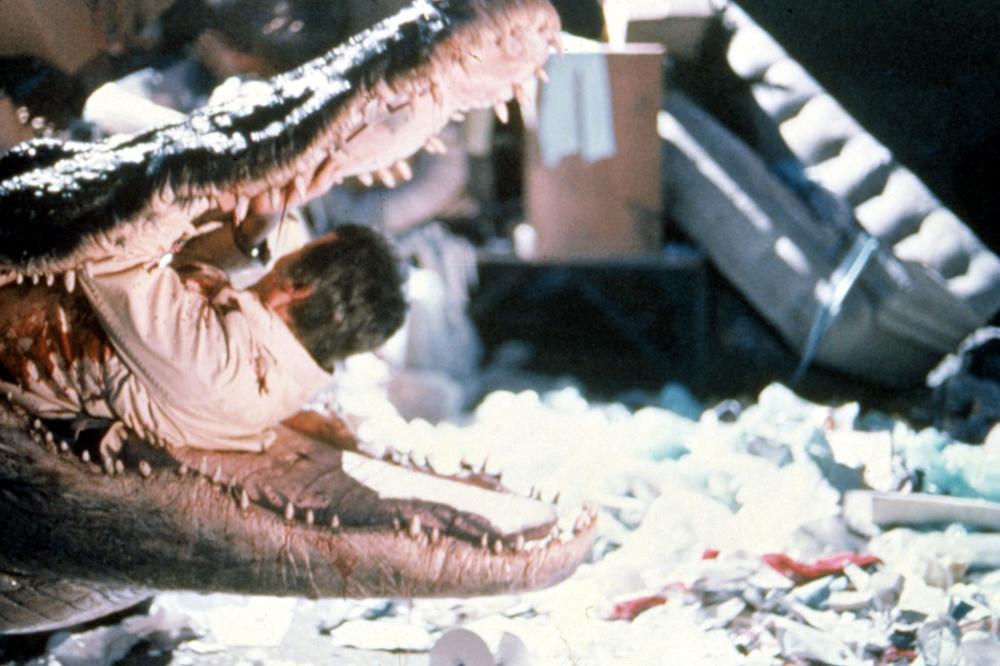 Inhabiting urban sewers of snakes, crocodiles or rats is one of the most common "urban legends", which began with rumors that swept New York at the beginning of the 30-ies of the last century. Someone shared his knowledge about the runaway domestic crocodiles, through the toilet bowls that left their careless masters and chose city dungeons, and went-went. In the cinema, this legend was played repeatedly, including in the comic horror "Alligator" Lewis Tiga. The monster from the storm shower fell to the spectators to taste, after 10 years the picture received a sequel, but not so charming, alas.
Stay tuned and get fresh reviews, compilations and news about the movies first!



Yandex Zen |
Instagram |
Telegram |

Twitter