Video games and cinematography are two areas of art with multiple intersection points. Games are often inspired by films, quoted and joked over them, and films, in turn, adapt ideas and leave homage to video games. Examples of the image of the cult games in the movies are mass. And sometimes for a more graphic representation of a design, filmmakers come up with video games. It turns out differently: one would be very interesting to play in real life, others do not cause anything but laughter. For today's top we chose the most interesting, ridiculous, original, frankly idiotic and ridiculous examples of non-existent gaming names from the world of cinema. But be careful: here and there hung ruthless spoilers.
eXistenZ
Shot from the film "Existence"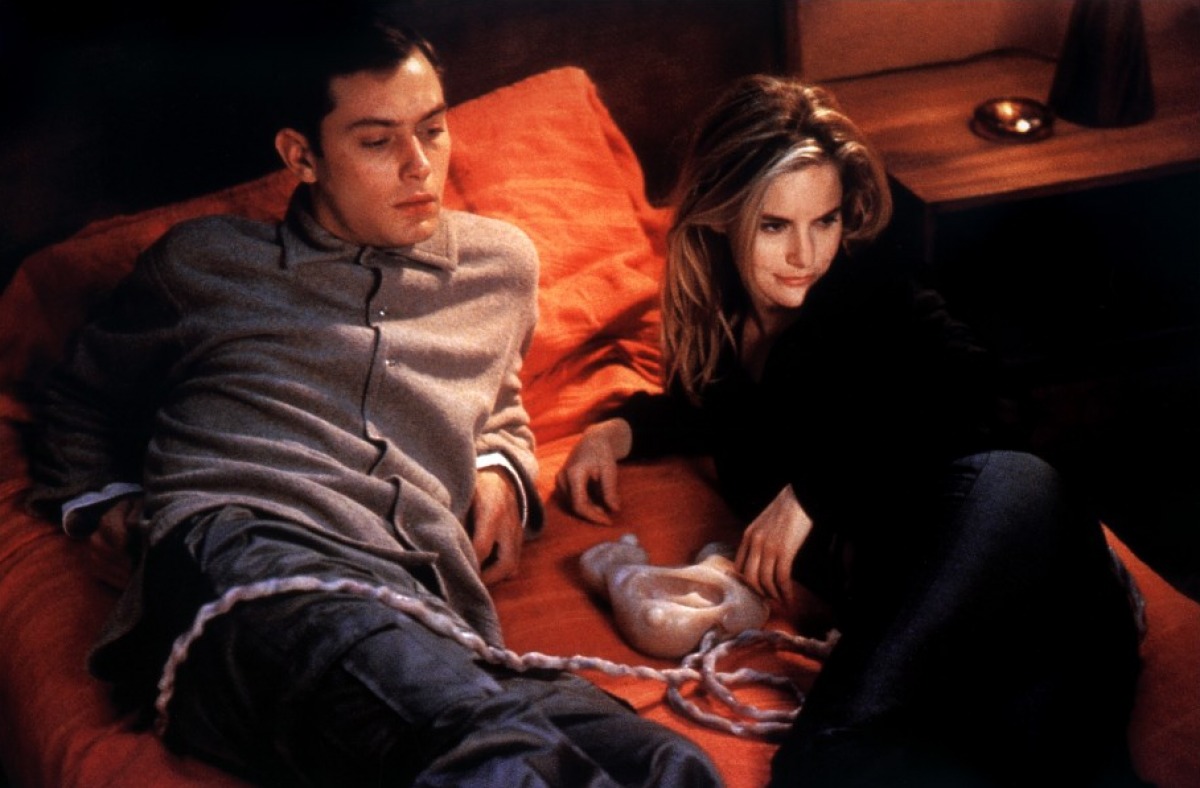 1999 year. A month later, "Matrix"And will reshape pop culture and fashion trends in its own way, both in the cinema and in video games. By this time David Cronenberg transferred to the film all his menacing arsenal - exploding heads from "Сканнеров", Inserted into the abdominal area of ​​a videotape from"VideoDrive", Depressive deconstruction of relations from"Flies", Cockroach drugs and bugaboo typewriters from"Lunch naked", Gynecological tools for female mutants from"Connected to death"And, finally, sexual perversions from"Car accidents". But it was not the end: the master of body-horror had some frightening props.
eXistenZ is a game based on the principles of virtual reality. Forget stupid gamepads and dizzying VR helmets. Only organic! To play, you will need a special connector, in other words, a hole in the sacro-lumbar spine. A cord is inserted into the connector, connected to the control post, naturally, everything is made of a "metaplot". Now try to distinguish reality from the game! But be careful: eXistenZ has unheard addiction.
Stay tuned and get fresh reviews, compilations and news about the movies first!



Yandex Zen |
Instagram |
Telegram |

Twitter