When a novice director has a good idea, but no money for a big movie, he puts this idea on the shelf until better times ... Or packs it in an inexpensive short film - do not waste the same product! Seeing this "presentation movie," Hollywood producers later often call the author with a proposal to deploy it in a full-fledged film. In recent years, many of the cultic tapes were born, the most outstanding of which we decided to recall in today's top - after the release of "
Chappy
"And"
Pixels
"This theme, as they say, is overdue.
Shot from the movie "Machete"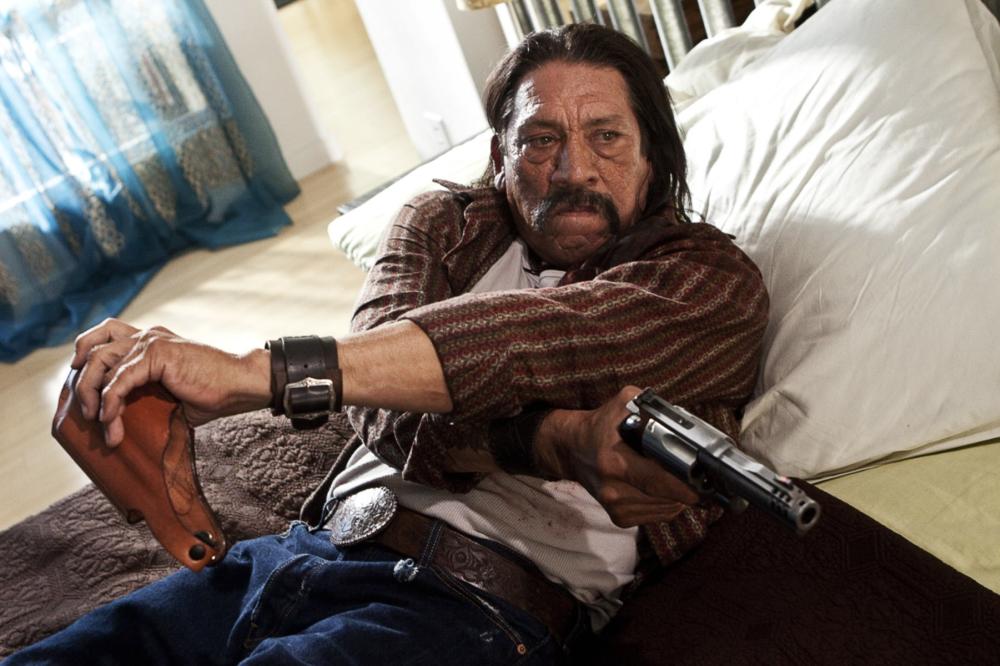 Idea Quentin Tarantino и Robert Rodriguez was this: we shoot two horror films in the style of 70-ies, insert between them some fun thrash trailers to nonexistent films and twist the resulting set in the cinemas, and the viewer gets a full feeling that it was transferred in time to 30 years ago - after all, such dual displays were popular in the era of the "new Hollywood". The idea under the general title "Graindhaus"Was friends realized, but there was no commercial success: the spectator, not accustomed to such experiments, took a cool and Tarantino tape"Proof of death", And Rodriges's"The Planet of Fear". But the fake movie called "Machete", shot by Robert, so liked the producers that they agreed to give money for the "full meter" for his reasons. Not the least role here was played by the fact that the main character of the false trailer about the national avenger-thug was Danny Trejo. A textured Mexican, who was constantly playing with Rodriguez, for a long time only memorable episodes came to him, but it became absolutely clear: this guy and the whole movie can easily pull out on his charisma.
Said - done: not passed and a few years, as "Machete" came out on the screens, and soon gave birth to the sequel "Machete kills". In addition, Rodriguez announced a tricqual "Machete kills again ... in space!" And Traho recently confirmed that the film will definitely take place, but since the previous tape at the box office failed, we will believe in his words no sooner than the prime date will be announced. However, the trailer trikvela has long existed - it was mounted to the final credits "Machete kills". Will the whole tape grow out of this "short meter" or will it remain a director's joke, like "Hitler on Ice" or "Jews in Space" Mela Bruksa? Anyway, something very crazy is promised.
Stay tuned and get fresh reviews, compilations and news about the movies first!



Yandex Zen |
Instagram |
Telegram |

Twitter