Hardly anyone will argue that the best "melee" militants have always filmed in Hong Kong - without Jackie Chan, Jet Li, Sammo Hung and Donnie Yen, a modern action movie, even the western one, would be quite different. And if masters of martial arts impress you as much as us, you will certainly appreciate this list of the best action scenes in the history of Hong Kong cinema. Since it is not entirely correct to compare films of forty years ago with modern militants, we arranged the selected paintings according to the chronology of their output.
Bruce Lee vs. Chuck Norris
Shot from the film "The Way of the Dragon"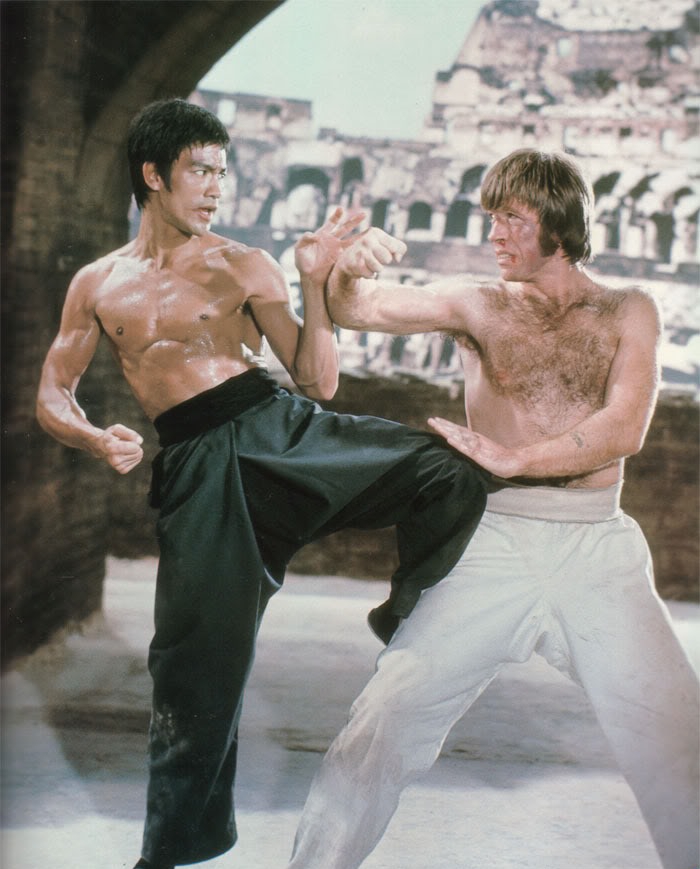 Undoubtedly, good fighting scenes were filmed and before Bruce Lee came to the martial arts genre, but Lee set such a powerful standard that the rest of the industry staggered to its level for another five years. One of Bruce's main problems as an action choreographer was the lack of suitable screen partners - even in his films it is clear that the bouts that went without his participation were much inferior to the fights in which Bruce was soloing. And completely the talent of Lee was revealed only in a pair with worthy opponents - such as Chuck Norris in the final of Bruce's directorial debut, "The Way of the Dragon". As a film, this picture is rather weak, and in general it is noticeably obsolete, but the final battle with Norris in the Coliseum (to the accompaniment of a meowing kitten) is still looking at cheers.
Stay tuned and get fresh reviews, compilations and news about the movies first!



Yandex Zen |
Instagram |
Telegram |

Twitter