Sometimes it happens that in the middle of the week, painted up to the emotions, a moody mood comes out of the worm. I do not want anything. Cooking obridlo (even if it's not bad at all). Ordering pizza or sushi at home is depressing. Go to a restaurant - and what is there? The same smells, the same geographical gradations of the menu, intrusive interior chips, manicured courtesy of the waiters ... Ugh, even dessert did not want to!
Here, in this situation, our guide to cinematographic cafes, diners, taverns and restaurants will come in handy! After seeing the unattainable ideal, it's somehow easier to come to terms with reality, and then you'll eat something - and let the melancholy go. Go!
Buy
ticket
Los Pollos Hermanos, Southwest United States
A shot from the series "In All Grave"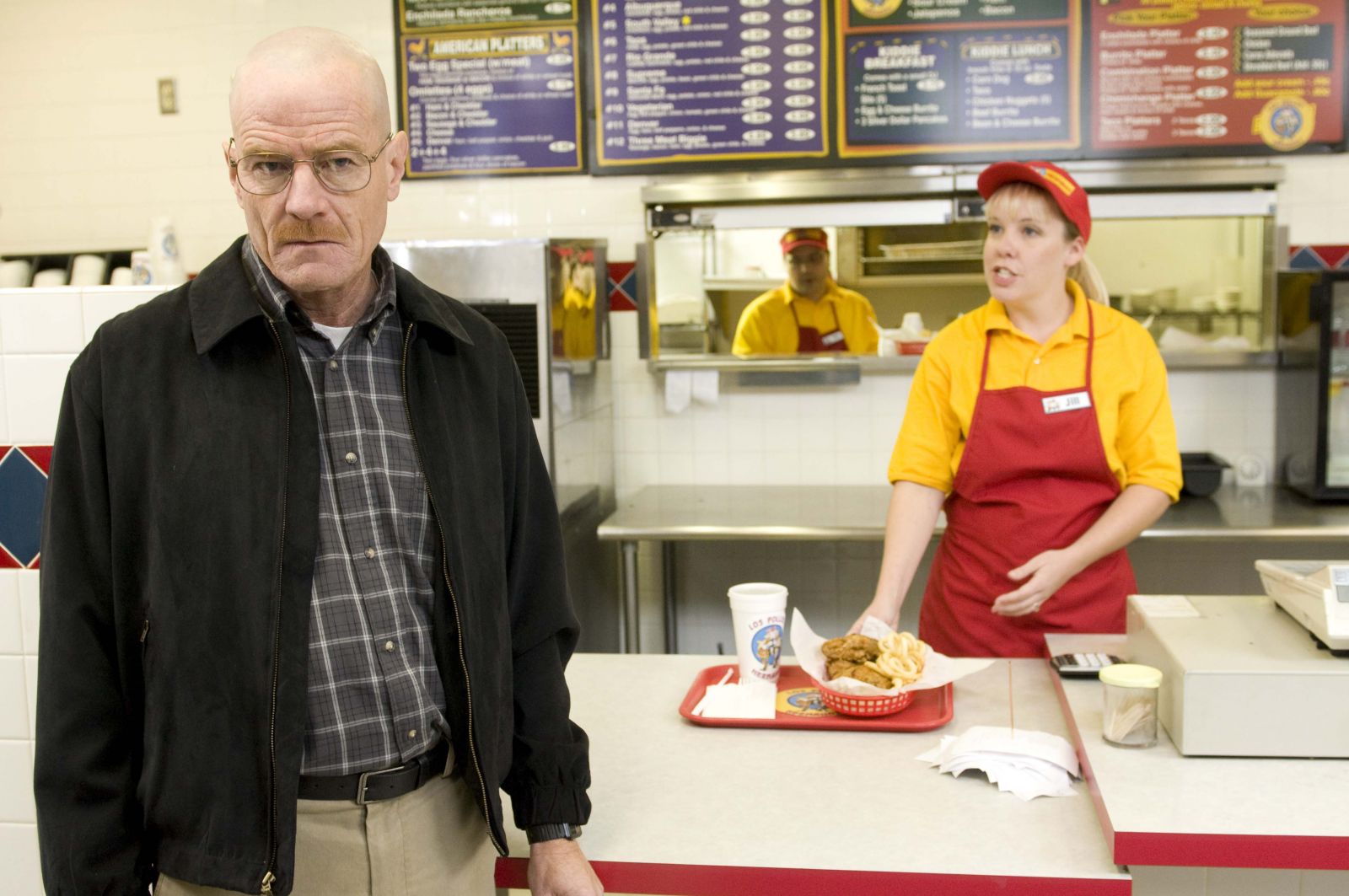 Under the signboard "Los Poyos Hermanos" (or "Brothers-chickens" for the visitors-gringo) there is an extensive network of fast food restaurants, spread across the states of New Mexico, Utah, Texas, Colorado and Arizona. Gustavo Fring, a philanthropist, businessman, drug lord, owns this extremely successful enterprise.
Judging by the advertising and reviews of the characters, the products of Los Pollos Hermanos can easily be plugged in the KFC belt. And the best indicator of the quality of the "Brothers-chickens" is the name of the creator: everything that Gus's hand applies to is top-notch.
In a cafe a hungry traveler can get hold of not only a chicken, but also omelettes, chimichanga, burrito, nachos, tacos and cheese nuggets with green chilli. If such an establishment existed not only in the series, Colonel Sanders would have to move seriously. Alas, you and I can only gnaw on the screen.
Stay tuned and get fresh reviews, compilations and news about the movies first!



Yandex Zen |
Instagram |
Telegram |

Twitter