We have long ceased to be surprised that the natives of the TV Club are cheerful and resourceful more and more appear outside their usual program - someone is running their own show on TV, someone is touring with concerts around the country, and some are filming. And some of the young humorists were able to step over the episodic episode "To eat is served!" And has long established himself as an actor worthy of leading roles. Evaluating the work
Natalia Medvedeva
at "
30 appointments
", We remembered another 15 former kavenshchikov, who had the opportunity to play a leading role in the movie, and at the same time followed their future fate.
Shot from the film "The Little Giant of Big Sex"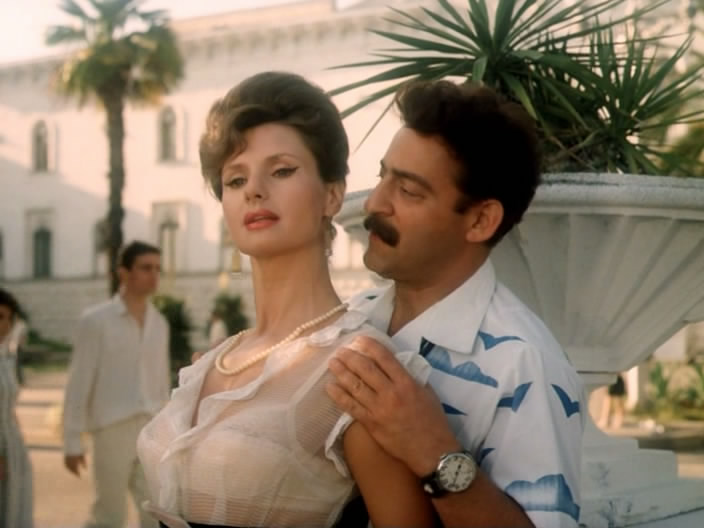 Noted recently his 70 anniversary Gennady Khazanov, no matter how surprising, also began his career in the KVN. Fascinated by the talent of Arkady Raikin, after school Khazanov tried to enter Moscow's theater universities, but failed everywhere and was forced to become a student at the Moscow Engineering and Construction Institute. It was in MISI Gennady found the way to the stage - in KVN, - and there was born one of his iconic stage characters, "a student of a culinary college". In the cinema, Hazanov is loved, but the screen actor is cautious about screen creativity, so he has few major roles - the most famous of them happened, perhaps, in the comedy "The Little Giant of Big Sex". Today Khazanov continues to appear in the frame, but eschews serious loads, he is more comfortable in the chairs of the jury of various TV competitions.
Stay tuned and get fresh reviews, compilations and news about the movies first!



Yandex Zen |
Instagram |
Telegram |

Twitter