Already almost forty years have passed since the moment when a film appeared on the screens of cinemas about a mysterious monster who made his way onto a transport spacecraft and destroyed his entire team. In the 1979 year "
Alien
»
Ridley Scott
set the highest level in the genre of fantastic horror, launched into space career career
Sigourney Weaver
and became an important milestone in the history of cinema. Since then, the picture has received three sequels, a couple of spin-offs and a prequel, which is about to have an heir - it's time to remember some secrets, secrets and just not the most famous facts from the history of creating famous paintings. Something, perhaps, you knew, something, probably, will make you look at familiar scenes from a different angle, something, maybe, will require a re-viewing, but you definitely will not remain indifferent, because we are talking about a real cinematic phenomenon , exciting spectators for four decades.
Condoms and roe against computer graphics - "Alien»
Shot from the film "Stranger"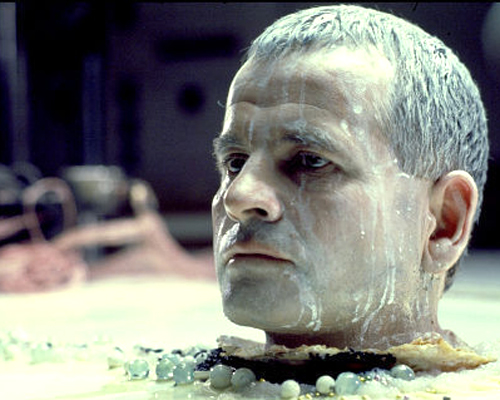 Today cinematographers are spoiled by the possibilities of realistic computer graphics, but forty years ago Ridley Scott and his ascetics had to go to the most inconceivable tricks to surprise the audience "Alien". And in the course were the most incredible items and ingredients - for example, slime covering the body of the xenomorph, and saliva flowing from his mouth, are nothing more than a hygienic lubricant used, including as an intimate gel. In addition to this, some parts of the skinheads discarded by the face lover and the monster itself were made of cut and disheveled condoms. Equally curious is the composition of the biological mixture that Ash was filled with - an eerie whitish mash consisted of crushed spaghetti, pieces of oysters and other seafood, and a dry breakfast filled with milk. The authors were young and knew how to have fun!
Stay tuned and get fresh reviews, compilations and news about the movies first!



Yandex Zen |
Instagram |
Telegram |

Twitter