The investigator is the postman
A seductive immersion in Van Gogh's painting world, filed as a detective investigation of his death
Reviews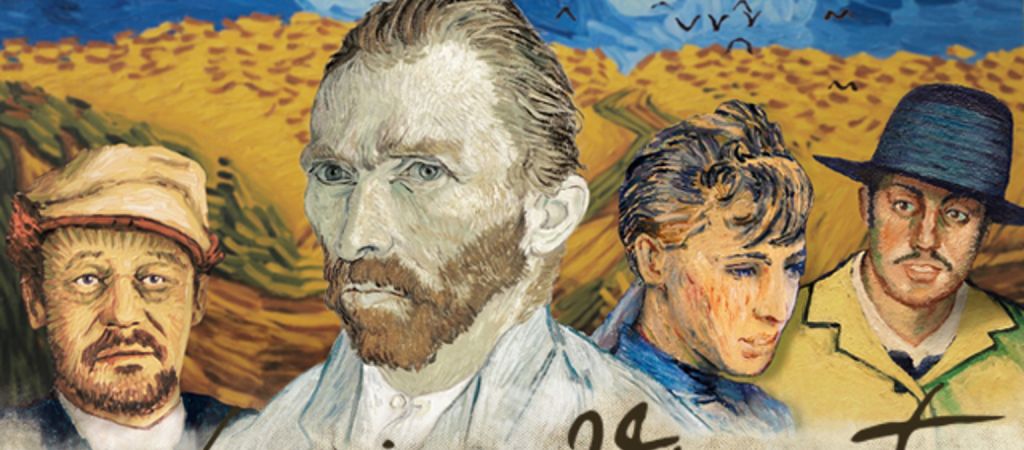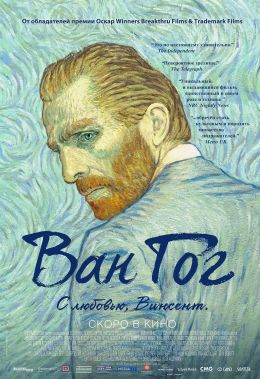 In 1891 year, a year after the death of artist Vincent Van Gogh, the French postmaster Ruhlen, who was a good acquaintance of the painter, finds Ventsent's unsent letter to his younger brother Theo. Out of respect for Van Gogh, the postmaster asks his disreputable son Arman (Douglas Booth) find Theo and give him a letter. Armand begins searches in Paris and learns that the younger Van Gogh died a few months after Vincent and that his widow left France. Deciding that she should return the letter of her relatives to the woman, Rulen goes to the town of Auvers-sur-Oise, where Vincent lived his last days. Arman hopes that Dr. Paul Gachet, who has treated the artist, knows how to find his daughter-in-law.
A shot from the animated film "Van Gogh. With love, Vincent "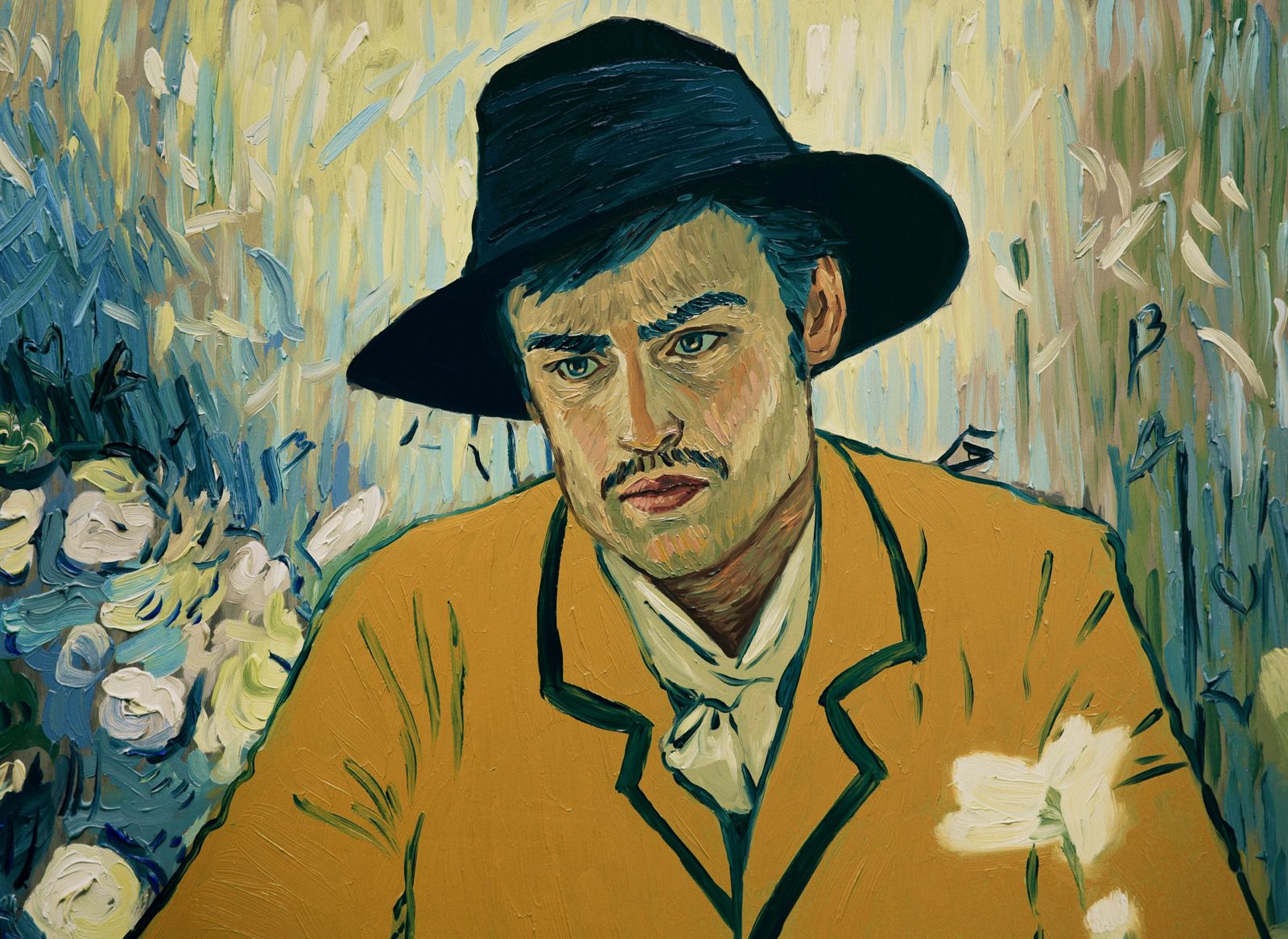 Thanks to the copious correspondence of Vincent Van Gogh and the many memories of his life we ​​know about the great Dutchman much more than about many celebrities of the XIX century. However, Van Gogh remains an attractive, enchanting mystery. Why did he cut off his ear? Why did I shoot myself in the stomach with a pistol? To what extent did his unique painting reflect his mental state? It is easy to write off everything about the mental illness that Van Gogh suffered. But he was too sane to act arbitrarily. In his actions, everyday and artistic, there was a certain logic. And researchers and fans of Van Gogh have been trying for over 100 years to reveal this logic and unravel the secrets of the life and death of the master.
A shot from the animated film "Van Gogh. With love, Vincent "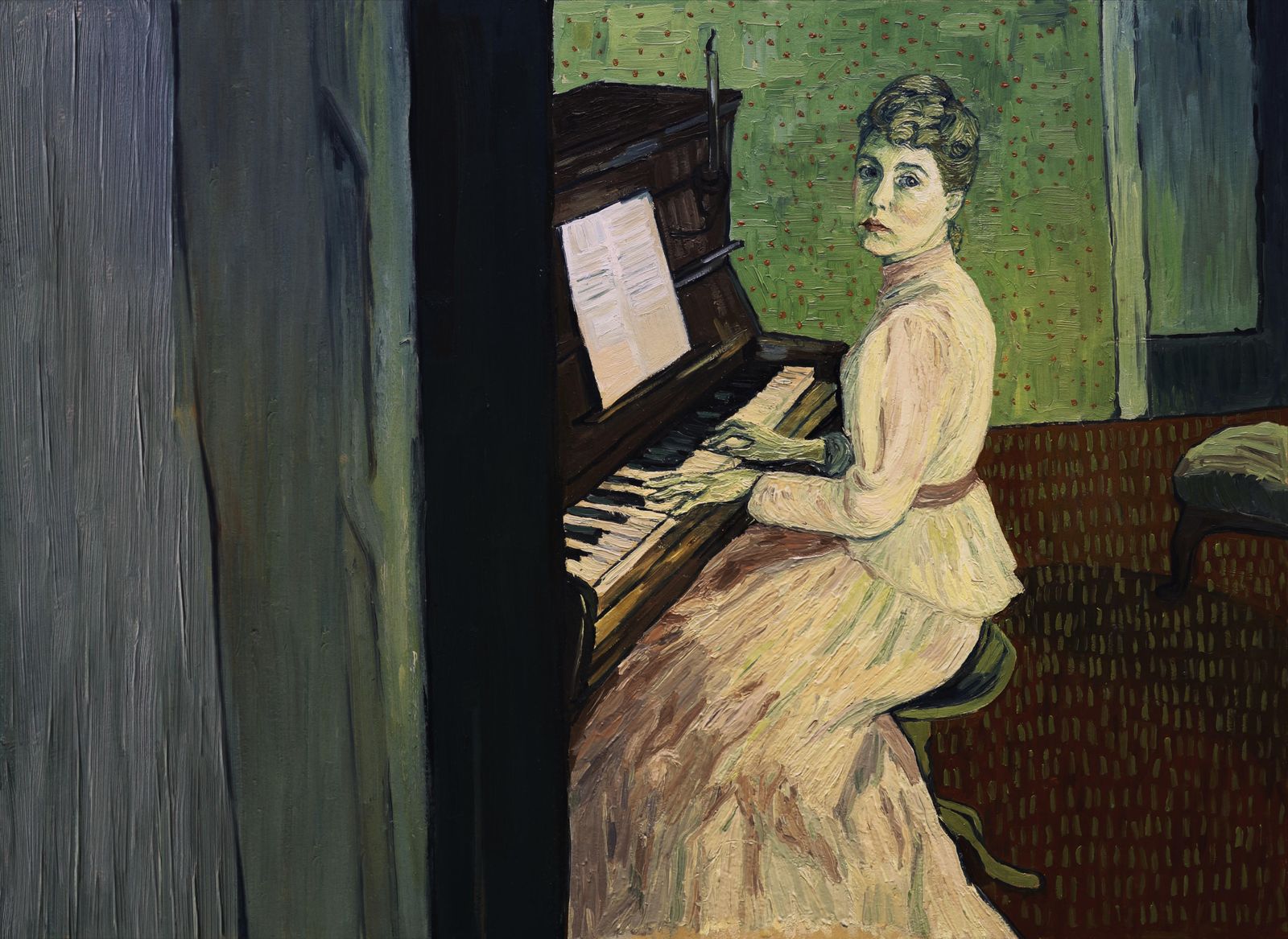 Anglo-Polish painting "Van Gogh. With love, Vincent "reveals this theme in the genre of an old-fashioned detective. Going in search of Theo Van Gogh and his wife, Arman Ruhlen - a real person and one of the models of Van Gogh - behaves like an amateur sleuth. He meets with those who, like him, knew Vincent, and trying to figure out why the artist, who had a good feeling shortly before his death and was full of plans for the future, committed suicide - in a very unusual and extremely painful way ( as one of the heroes of the film notes, suicide shoots in the head or in the heart, and not in the stomach).
A shot from the animated film "Van Gogh. With love, Vincent "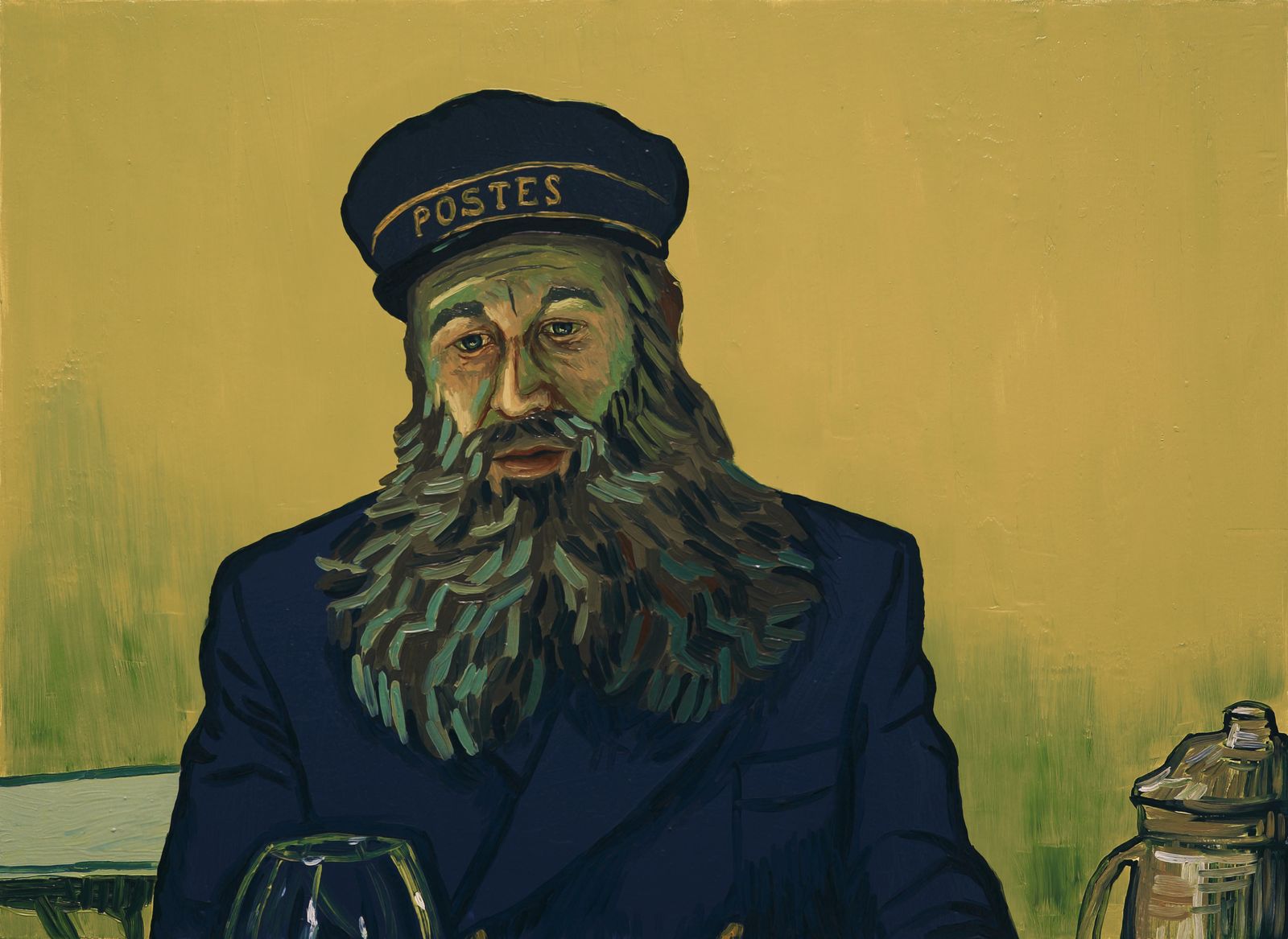 Vincent Van Gogh made friends with the postmaster Ruhlen and his family, because almost daily wrote and sent letters. Much of it has survived
Initially, Arman respectfully listens to witnesses, but as information becomes more and more, he tries to catch the "interrogated" on the contradictions and get to the truth. However, to any definite conclusions, Ruhlen does not ultimately come, because he is not Sherlock Holmes and Hercule Poirot. The painting in the person of Armand offers several versions of what happened and asks the audience to make their own conclusions. Nevertheless, this is an interesting excursion for those who are occupied by Vincent Van Gogh and who want to plunge into the atmosphere of life that spawned and destroyed the master.
A shot from the animated film "Van Gogh. With love, Vincent "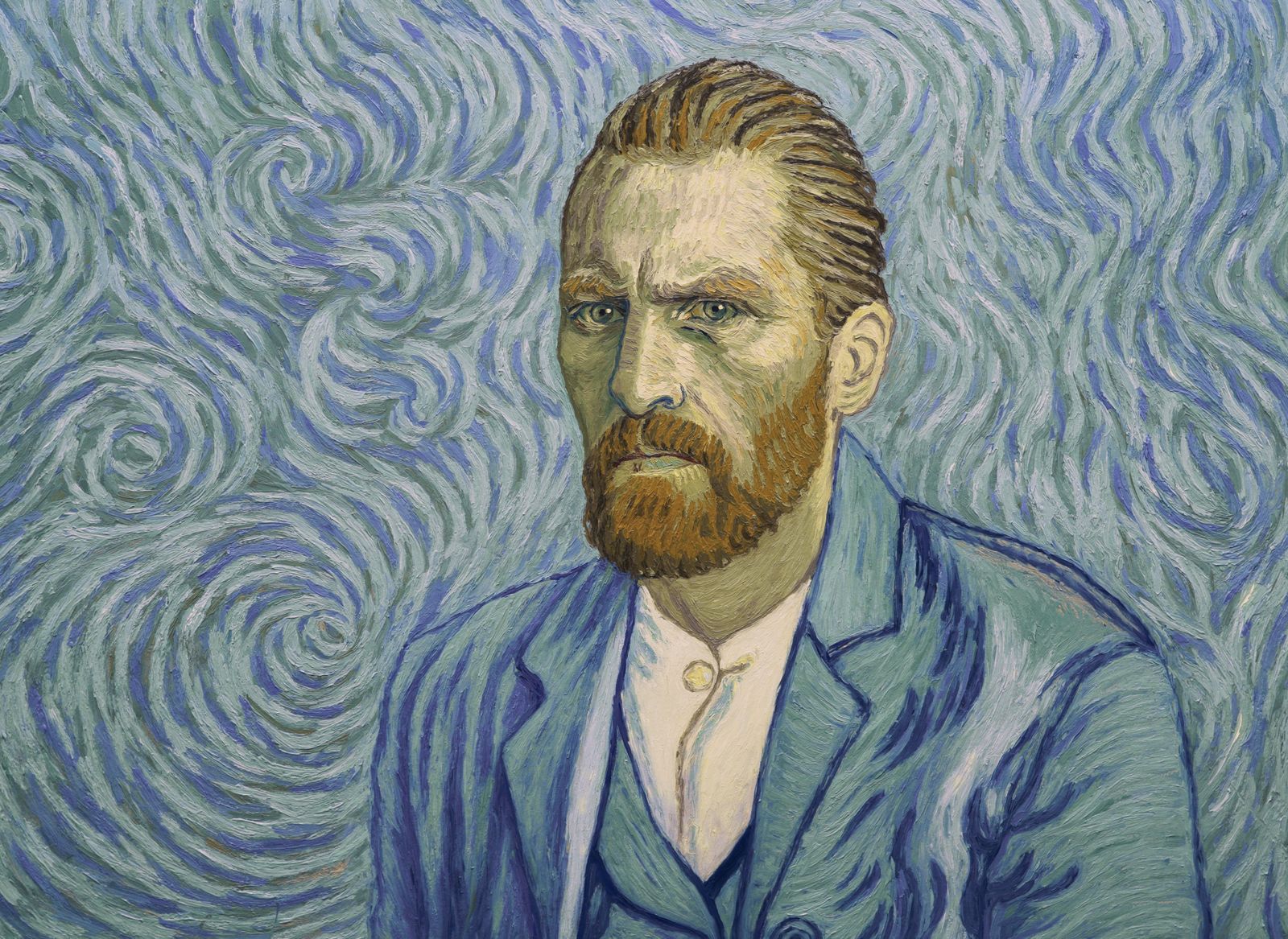 To immerse yourself in Van Gogh's world, the tape was created in a unique way. First the tape producers Dora Cobela и Hugh Welchman they removed Van Gogh as an ordinary historical film, and then more than a hundred artists repainted each frame with oil paints either in the style of Van Gogh's paintings (the main narrative) or in black and white photo-realistic style (flashbacks with Vincent playing Polish actor Robert Hulaczyk).
A shot from the animated film "Van Gogh. With love, Vincent "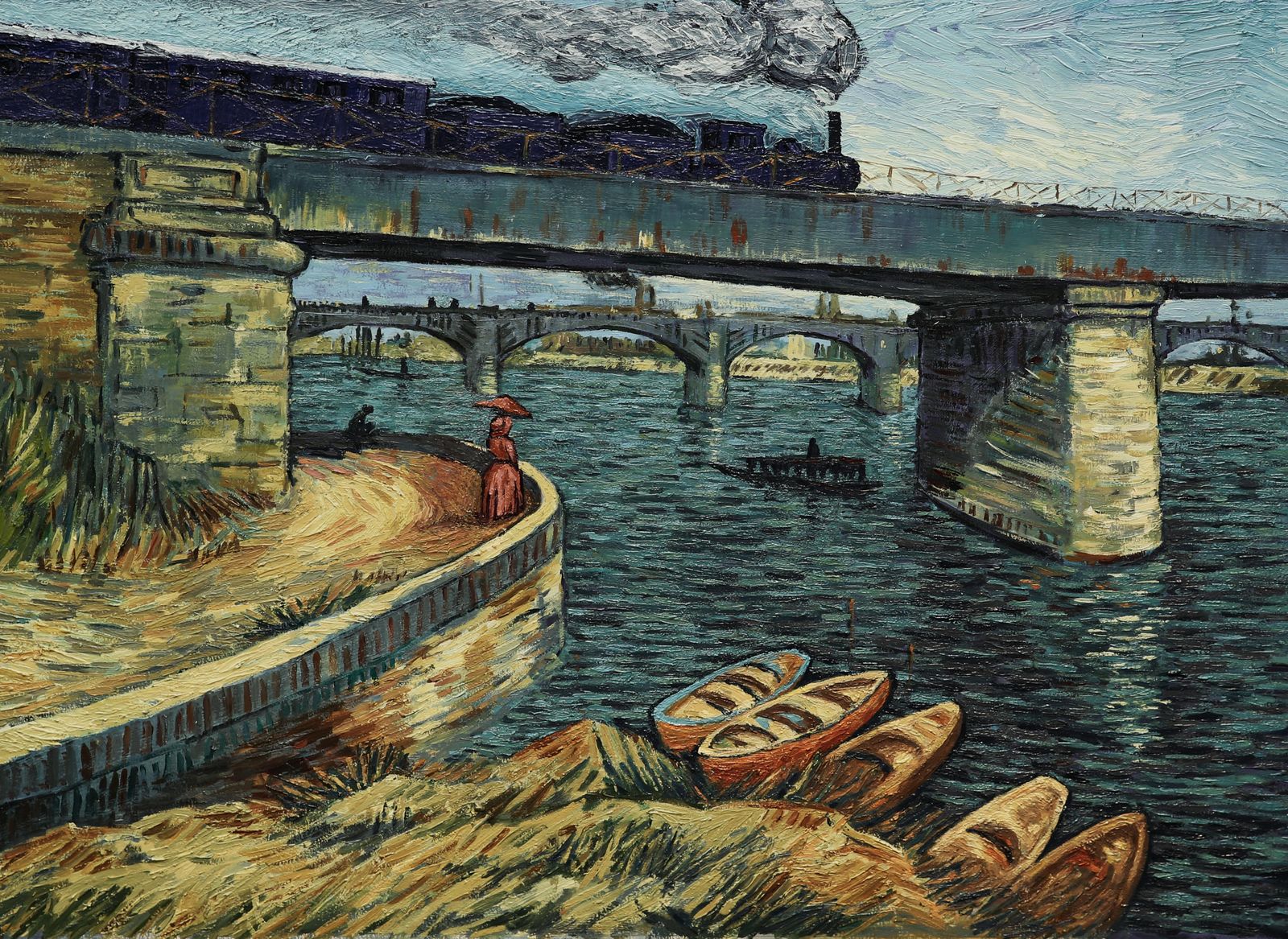 It is well known that Vincent Van Gogh for his life sold just one picture. It is less known that this canvas, entitled "Red Vineyards in Arles", is located in Moscow, at the A.S. Pushkin
It looks amazing. The film simultaneously conducts viewers on the life of Van Gogh and his work. Many of the master's paintings - primarily portraits and landscapes - are directly included in the picture as key frames or as fragments of frames. The better you know the paintings of Van Gogh, the more fun you will get from the way they are played in the movies. Work on the tape took more than five years, but it was worth it. This is a stunning declaration of love for Van Gogh. Or, if you want, service at the altar of the artist, in which each viewer can take part.
Another thing is that for those who are not particularly enthusiastic about Van Gogh, there is too much Monsieur Vincent in the picture and too few "ordinary" film entertainment. This is not a drama, not a comedy, not an action-extravaganza - the film is closer to the dryish documentary productions with game inserts than to those baiopics who try their best to captivate viewers with an unknown story about a famous person. "Van Gogh. With Love, Vincent "is filmed and drawn for already enthusiastic. He is aiming at a small target, but it hits exactly into the bull's-eye.
From November 9 to the cinema.