You can not please a modern captious viewer - then yesterday's screenwriters, producers or even journalists take charge of the direction, then the stories are stolen, then the actors pick up someone from the street. The other side of the last claim is the daughters and sons of famous actors making their first steps on the big screen under the watchful parental supervision. Are the acting dynasties good or bad? To give you a variety of food for thought, we have compiled a list of the most striking actors' dynasties, at least three generations of which have been removed for more than half a century. Draw conclusions, rest on someone's nature or in life is not so simple as in proverbs and sayings.
Bondarchuki
Fedor and Sergey Bondarchuk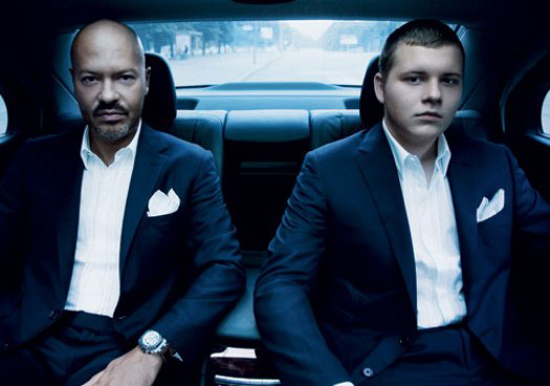 We decided to immediately take the bull by the horns and first of all discuss, perhaps, the most odious dynasty in Russian cinema. Spectators and critics do not cease to argue about whether they disgrace or paint the name of their great father Sergei Bondarchuk his son Fedor. Yes, with the genius of Bondarchuk the eldest, who removed the great "The fate of man","They fought for their country"And"War and Peace"And starred in them, it's not easy to compete, but you need to pay tribute to Fedor, he did not lower his hands and quite successfully realizes himself and as an actor, as a producer, and as a director. On the approach to fame and the third actor's generation - so far Sergey Bondarchuk, Jr. noted only in not too bright roles in "Stalingrad"And"Warrior", But there is a certainty that the career of the third Bondarchuk will not stop there.
Stay tuned and get fresh reviews, compilations and news about the movies first!



Yandex Zen |
Instagram |
Telegram |

Twitter