Until recently, animation products evoked associations with something childish and frivolous. The very word "cartoon" neglects. But gradually, even to the most remote from the cultural enlightenment of the corners of the world, it turns out that an animated film is a very serious thing: it can both raise acute social issues and exploit the traditionally "adult" theme of sex. Among the great number of painted heroines, we selected the top ten, which, in our opinion, most fully reflects the various facets of sexuality.
Caution! Ugly spoilers!
Turanga Lila
Promo-frame to the animated series "Futurama"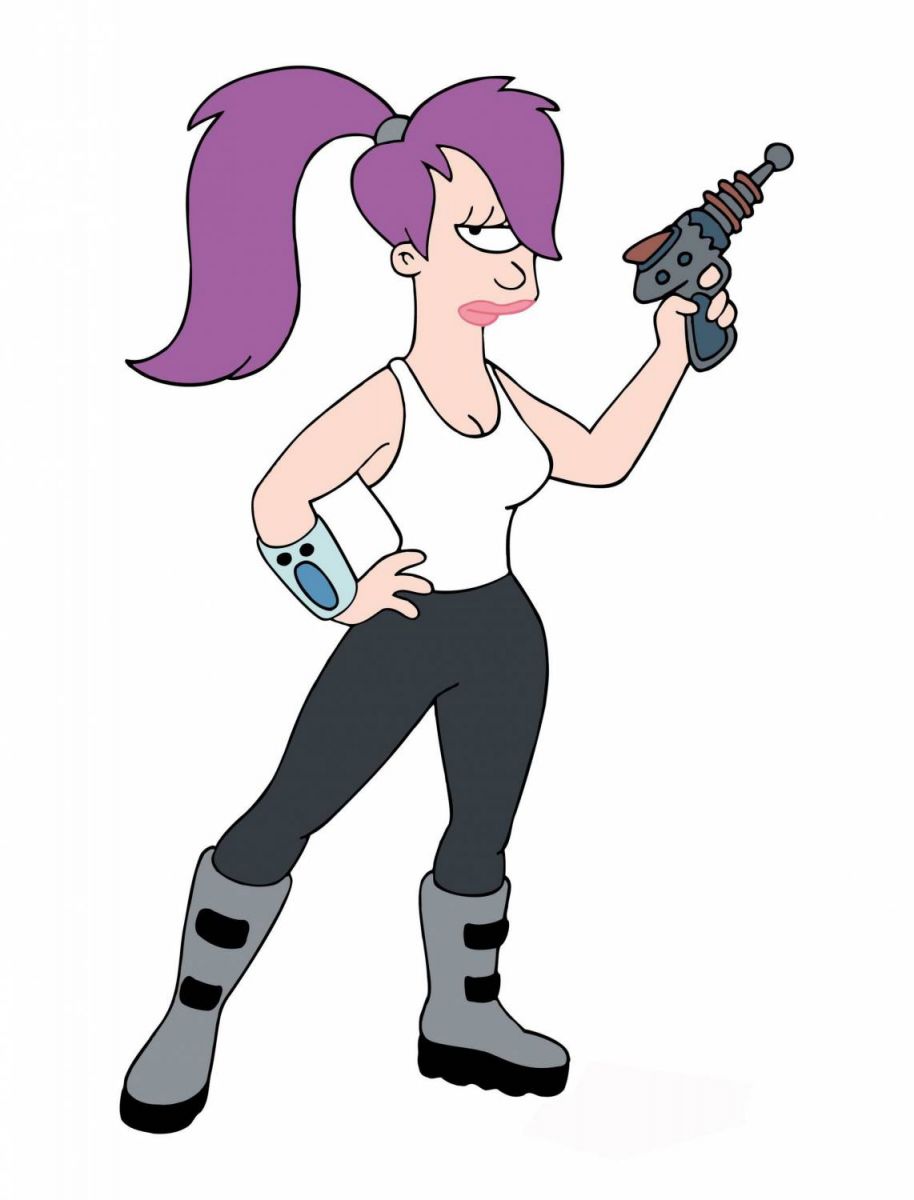 If Leela is in the frame, it's very difficult to focus on something other than this female character. And it's not even in appearance, although its brightness is not questioned.
Turanga Lila got her name from the most famous work of the Frenchman Olivier Messiaen - Turangalil-symphony (quite unusual, like the whole work of the composer, thing). The baby was born in the ruins of old New York - the abode of mutants. Since the girl had "only" the cyclopia, her parents sent her to the orphanage, wishing to save other residents from ridicule. However, it was not possible to completely avoid this: other children were two-eyed. But Turanga grew into a real beauty: a tall, athletic, smart, panic-free, skilful pilot, and her lilac-colored eyes only adds to the already seductive appearance of piquancy.
Being a self-sufficient woman of the XXXI century, Lila dreams of traditional family values: to find her husband and to give birth to children. Because of some obsession with this topic, the girl regularly comes on the same rake: ascribes to the next lover non-existent qualities, and then bitterly cries when he throws it.
Lila - one of the most appropriate characters of the series "Futurama" with a powerfully fashioned charisma, it is easy for her to empathize, and getting under the influence of external data is even easier.
Stay tuned and get fresh reviews, compilations and news about the movies first!



Yandex Zen |
Instagram |
Telegram |

Twitter