John Hill's ambitious, but lifeless and artificial directorial debut.
Actually, the middle of 90-x. Thirteen Year Old Stevie (Sunny Suljik) lives with an overly caring mother (Catherine Waterston) and cruel elder brother Yen (Lukas Hedges) who constantly beats him up. Life goes under the tracks of Nirvana and Wu-Tang Clan and playing SNES. Tired of the monotony, Stevie will get rid of his brother's skate and meet the guys from the local skate park. In their company, a guy learns to ride a board, tries cigarettes, marijuana, alcohol, and knows the joys of first sex.
Frame from the movie "The middle of 90-x"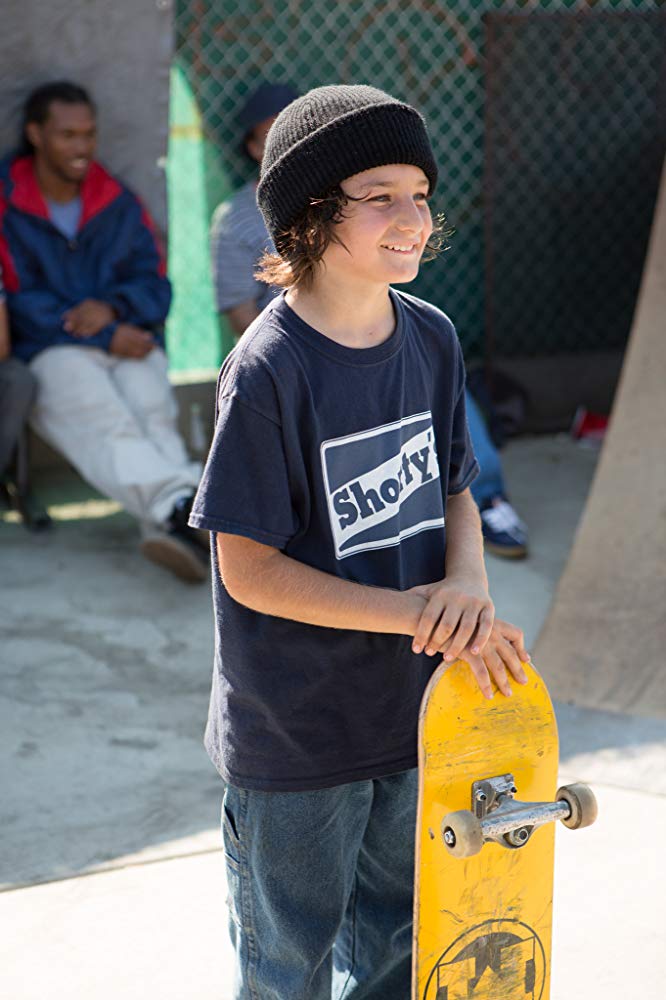 Director's debut Hill for some reason, I immediately want to compare with "Wild life» Pola Dano and «Lady Bird» Greta Gerwig: the action of the first film they throw somewhere in the past, so as not to suffer with the search for a tsaytgist and to tell partly autobiographical stories with a calm soul. True, if Dana and Gerwig try to poke a scalpel at the family institute, Hill, fearing blood, goes somewhere to nostalgic pornography taken on 16-mm film and driven through a hipster filter with the obligatory 4: 3 format.
Frame from the movie "The middle of 90-x"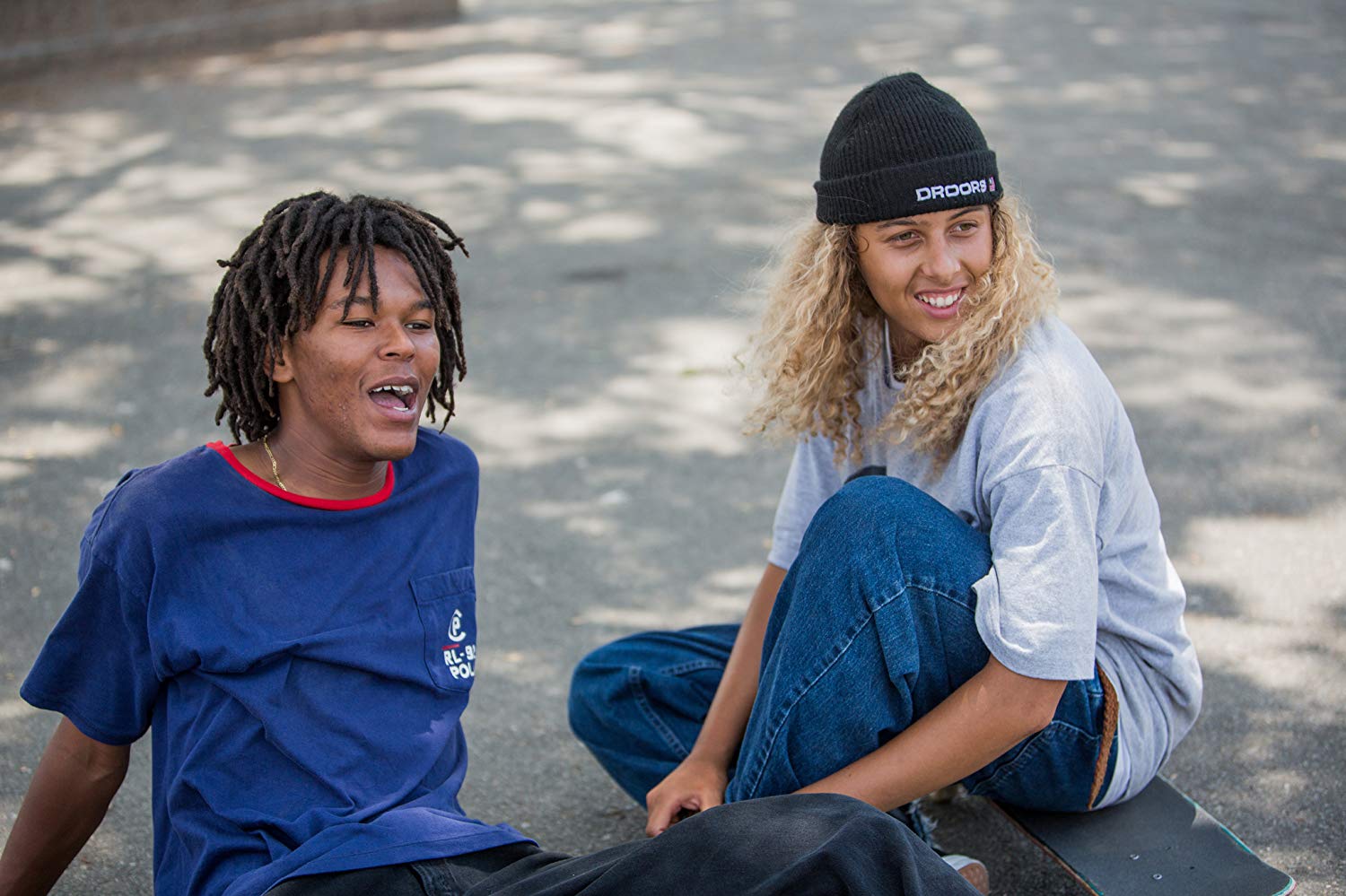 The desire to flaunt a style strongly resonates with a lifeless and dry history, which is served as a raw piece of life. Hill as if writes off Stevie from Eugene from "Hey, Arnold"And multiplies his suffering once in ten - the boy gets in the face from his brother, mother and friends, twice goes to the hospital and even tries to commit suicide. This torture porn looks artificial and doesn't even smell like the realism Hill is aiming at. Stevie will remain just a walking Bear Grylls, ready to survive after any wrong decision.
Frame from the movie "The middle of 90-x"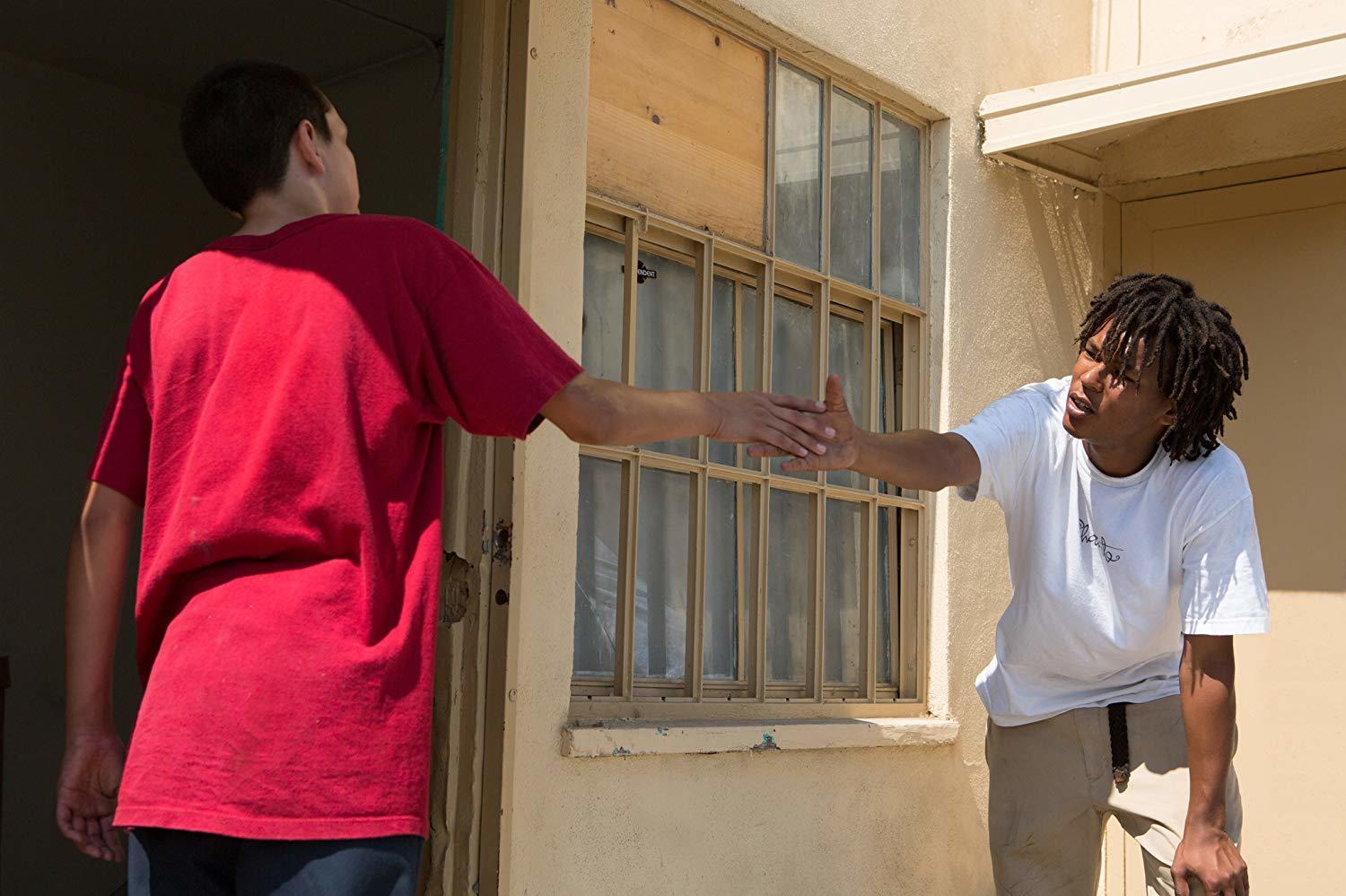 But not Stevie alone: ​​around the hero because life rages. The mother appears in the frame a couple of times to identify the main conflict of the film - the choice between family and friends. The monster brother will show that only quarrels and scuffles are waiting for Stevie at home (Hedges' talent for playing troubled teens is killed in the bud), and skater friends will accept him and let him be himself. Chemistry in this group is the main plus of "The Middle of 90's", because in scenes with the guys teenage maximalism rolls over, and all the characters look trite alive and sincere. Especially Ray (Kel Smith), for whom the skate is not just entertainment, but an attempt to become a professional and get out of poverty. His dialogue with Stevie is the soul and even the heart, which gives the film at least some semblance of a pulse.
Hill's landmarks are noticeable at first sight - here is thrash creativity Harmony Korinaand adolescent hedonism "Babes» Larry Clarkand cruelty from the movie "This is England» Shane Meadows. It's one thing to be inspired by provocateurs, another is to continue their business by saying something new. With this, John has big problems - not only does he not compare with his inspirers, chewing on their ideas, so he also manages to play to other films of this year about skateboarding. Artistic "Skate Kitchen" and the documentary Minding the Gap, which show the sincere stories of teen escapism and the desire to stand on a board to control anything in life and feel freedom. There will be an opportunity, watch these films, support them, and John is a popular one - he will manage somehow without your watching.
Stay tuned and get fresh reviews, compilations and news about the movies first!



Yandex Zen |
Instagram |
Telegram |

Twitter