Do you want to plan your trips to the cinema in advance? Then read our story about the most anticipated paintings that will be released in the coming month
Shot from the film "The Face of the Future"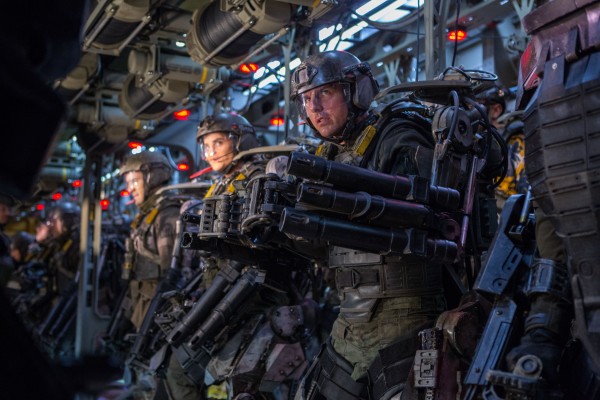 Love fantastic action movies? Adore "Groundhog Day"?" Then June is your lucky month, because the blockbuster will soon be released Daga Liza ("Mr. and Mrs. Smith","Bourne Identification"), Which combined these two concepts. In the "Frontiers of the Future" a military officer in the execution Tom Cruise get on the front of the war with the aliens, die in the first battle ... And it will be in a time loop that will bring him back to the beginning of the last day of his life and give another chance to win. And then another and another ... And so on until Major Cage finally learns how to fight. Together with the hero Cruz to beat off the alien invasion will be the heroine Emily Blunt, a few years ago, missed a chance to play Peggy Carter in "The First Avenger". If you believe the first reviewers of the tape, this is more than worthy staging and a great start to the blockbuster summer!
Stay tuned and get fresh reviews, compilations and news about the movies first!



Yandex Zen |
Instagram |
Telegram |

Twitter