If everything is treated with full seriousness, the world would die of boredom on the second day after the creation. Without a comedy can not do in any way, but what if the talent to invent their own jokes the Lord deprived? The solution is simple: make fun of the work of others, create parodies, make money on someone else's hump! Cinema for a long time and firmly entered our life, does not pass the season, so that under the next blockbuster portion was not brought a fat line from the questionable quality of jokes. Usually, these films become a rolling and spectator disappointment, but we are on the eve of the release of "
Superfansage!
"Decided to recall a dozen ribbons that left a bright imprint in the memory of viewers and critics, those whose humor can be laughed at until now.
Shot from the film "Signor Robinson"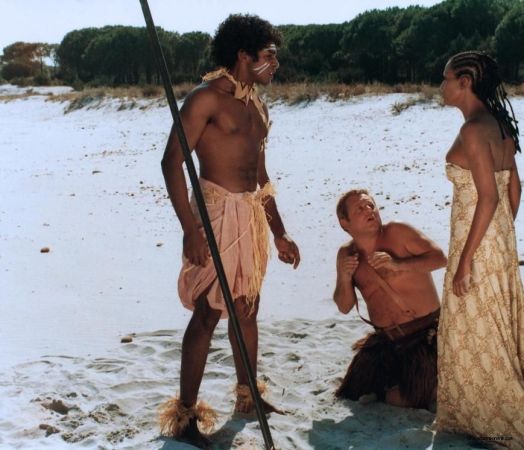 Before moving on to the Hollywood industry of parody, let's see what our parents laughed at in the cinemas. The burden of amusement of the Soviet spectator lay not only on the famous comedies Gaidai и Danelia, but also on foreign products, mainly of European origin. In the USSR, for example, the musical parodies of the French ensemble Charlot, for which the four heroes were sent at the time of the musketeers, then stormed the army barracks, then beat the records in the stadiums, were very popular. In cinemas, he beat the records of "Signor Robinson" - an Italian comedy Sergio Corbucci with inimitable Paolo Villado starring. This frivolous parody of the famous novel Defoe Soviet audience liked - again, where else could you see so much light, sea, sand and beautiful women?
Stay tuned and get fresh reviews, compilations and news about the movies first!



Yandex Zen |
Instagram |
Telegram |

Twitter