A well-known Hollywood joke says that it's very easy to create a great movie. It's enough just to remove a few strong scenes and not a single weak one. Of course, joking about this is much easier than following the "smart advice", and many pictures turn out to be a series of weak fragments without a single strong one. But it also happens that, on the whole, a weak, pass-through cinema cuts into memory due to one powerful scene, during the creation of which the creators were suddenly visited by inspiration. What are these scenes? We remembered ten unique strong moments in not the most outstanding productions. Attention - further follow the continuous spoilers!
Screensaver
Shot from the movie "Die, but not now"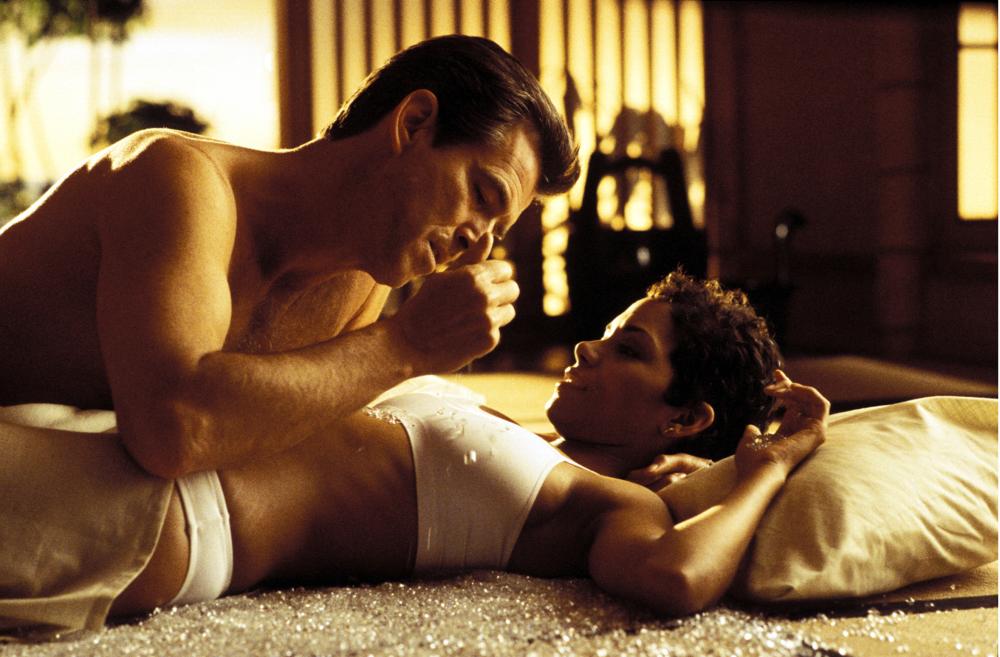 Although the Bond band "Die, but not now" was very successful at the box office, it was adopted so badly that the producers of the cycle found the best in their next tape "Casino Royale""" Restart "the series and deprive Bond of almost all of his gadgets, so that the heroism of the super agent is not lost behind computer effects. The strongest part of "Die, But Not Right Now" was his saver, in which traditional for the cycle psychedelic titles mixed fantastically with quite realistic shots of the main hero's tortures in the North Korean captivity. All this was accompanied by a specially written song Madonna. It seemed that after such testing the tape would be at least partially devoted to the rehabilitation of Bond and that the film would be more profound and psychological that the previous adventures of the British. But no - after 14 months of torture, the hero instantly came to himself and again became a glamorous superman. What a disappointment!
Stay tuned and get fresh reviews, compilations and news about the movies first!



Yandex Zen |
Instagram |
Telegram |

Twitter