Today, poetry is considered a "frivolous" occupation, but in the last century everything was quite different: popular poets not only could well exist on fees and travel abroad, but they also enjoyed fame among the people almost as a movie star. We say "almost", because on the film strip the poets nevertheless got very seldom - it was believed that they should be listened to live, and not in the record. But some Soviet poets nevertheless managed to break through to the big screen, and today we recall the movies in which these unexpected cameos happened.
Vladimir Mayakovsky
Shot from the movie "The Girl and the Hooligan"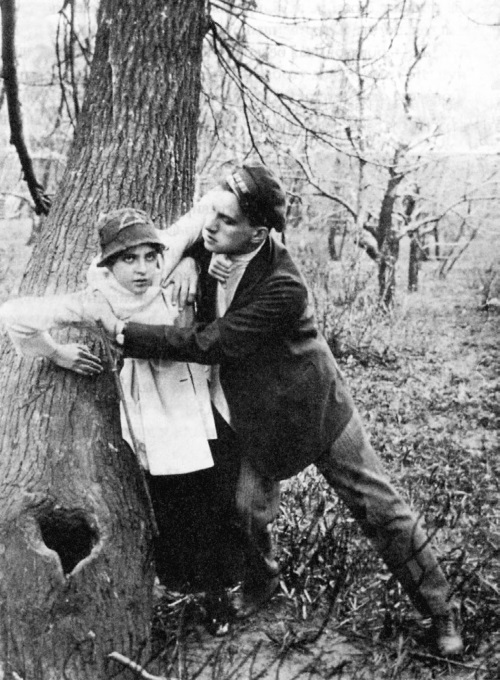 Mayakovsky was a man of many talents - he not only composed poems, but also drew, made advertisements, composed plays and screenplays, directed silent films and acted in them himself. The only "full meter" of this series, which has survived to this day, was a story called "The Young Lady and the Hooligan" (1918), where Vladimir played an illiterate urkagan who fell in love with a teacher and suffered for his love. The script of the tape was based on the story of the Italian writer Edmondo de Amicis "Teacher of Workers", whose action was transferred to pre-revolutionary Russia. In 1972, the ribbon was restored so that grateful descendants could admire the live mimicry, hollow cheeks and Mayakovsky's failed eyes. Other films with the participation of the acting poet were much less fortunate, and there was almost no hope that they would be found out yet (after all, a whole century had passed). But suddenly?..
Stay tuned and get fresh reviews, compilations and news about the movies first!



Yandex Zen |
Instagram |
Telegram |

Twitter