Marketers have long established that if advertising does not look like advertising, but as something independent, interesting, fascinating and mysterious, then people will share it with each other much more willingly. This principle built "viral" campaigns of many Hollywood films, and in today's top we continue to acquaint you with the most curious examples of such marketing tricks.
Shot from the movie "War of the Worlds Z"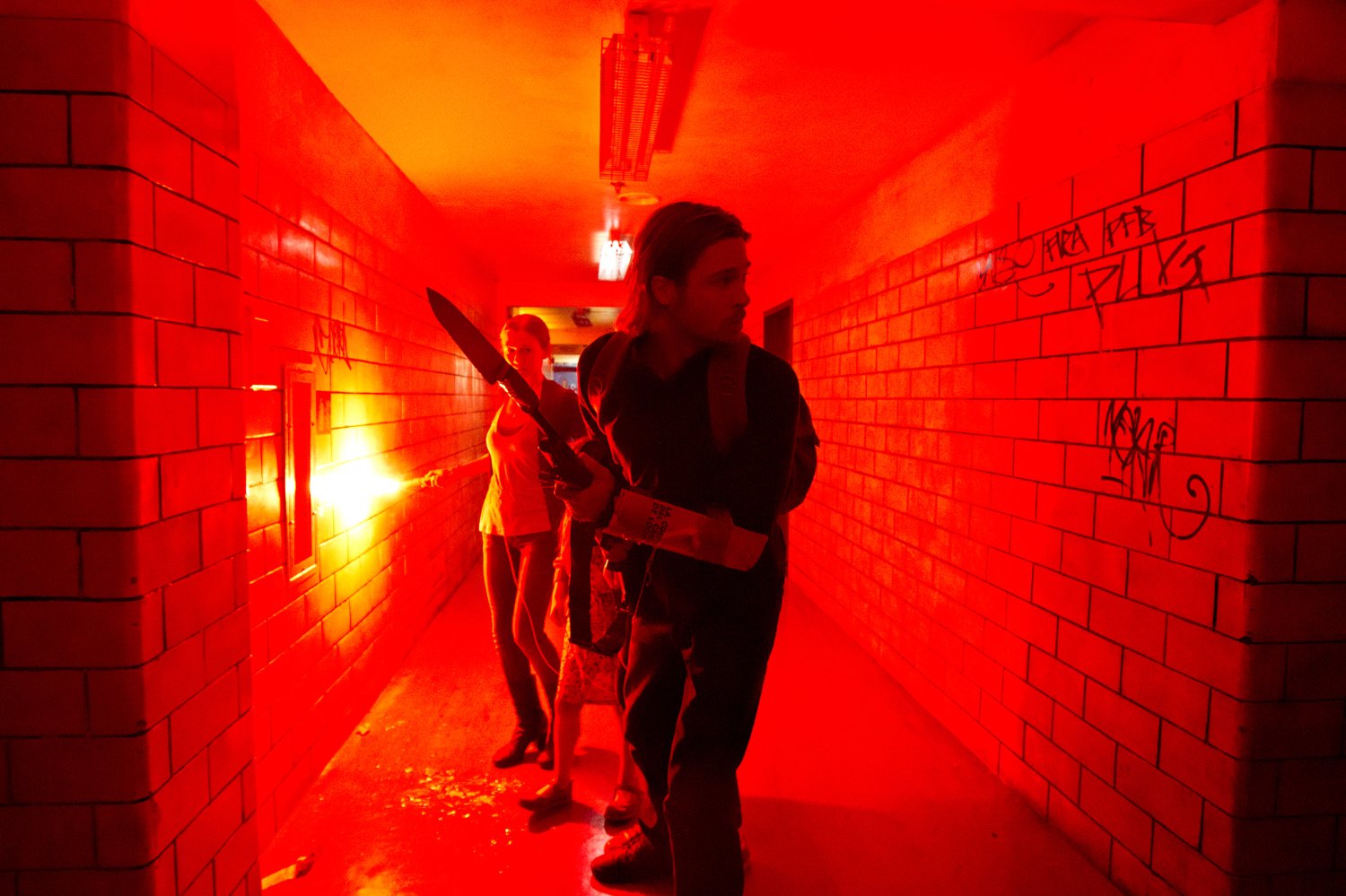 In 1939, on the eve of Halloween, the director Welsh put on a radio play on the "War of the Worlds" by Herbert Wells. The event had a big resonance: many listeners accepted the "documentary" story about the invasion of the newcomers for a real news report and were frightened outright, American newspapers were discussing the CBS rally in vain, even stupid comments on this topic could not be kept even by Adolf Hitler. In 2013-m studio Paramount decided to use a similar trick to promote its action-horror "World War Z": several video clips were thrown on the Web, in which titled physicians warned the public about the pandemic of an unknown virus that turns people into zombies, reported the absence of recipes for overcome the scourge and invited everyone to unite, "until it's too late." In the video sequence for succinctness, juicy pieces of footage from the film were woven.
Other commercials were bits of "private video" from different countries that hinted at the presence of zombies, but did not show anything concrete. The picture itself was not mentioned there, which, of course, led only to an increase in curiosity. Interested citizens, who collected in the search engines Crisis Zero, got on the fake web site, where it was possible to get additional information.
Shot from the movie "War of the Worlds Z"
Newspapers soon figured out that behind all this is Paramount, but interest in the movie was already successfully warmed up - the general charges of "World War Z" amounted to $ 540 007 876.
Stay tuned and get fresh reviews, compilations and news about the movies first!



Yandex Zen |
Instagram |
Telegram |

Twitter