You knew that the main character "
Adventures of Tintin
"Was a prototype? And not at all the character of the Danish comics, on which the tape is put
Steven Spielberg
, but a completely real Danish scout named Palle Huld. In 1928 15-year-old Pallet skirted the globe for 44 days and became famous throughout the world - and a few months later the artist Erzhe began publishing in the press a comic about a traveler reporter ... Sam Huld, who became a popular actor in his homeland and only slightly not lived to the premiere of the Spielberg tape about the adventures of Tintin, until the end of his life he was proud of the fact that this character was written off from him. But, of course, he is far from being the only one who could boast of having left an animated "imprint" in the history of cinema. We remembered a number of famous bands whose characters would not have taken place in the form in which we know them, were it not for the real persons who gave them living and recognizable features.
A frame from the cartoon "Bremen Town Musicians"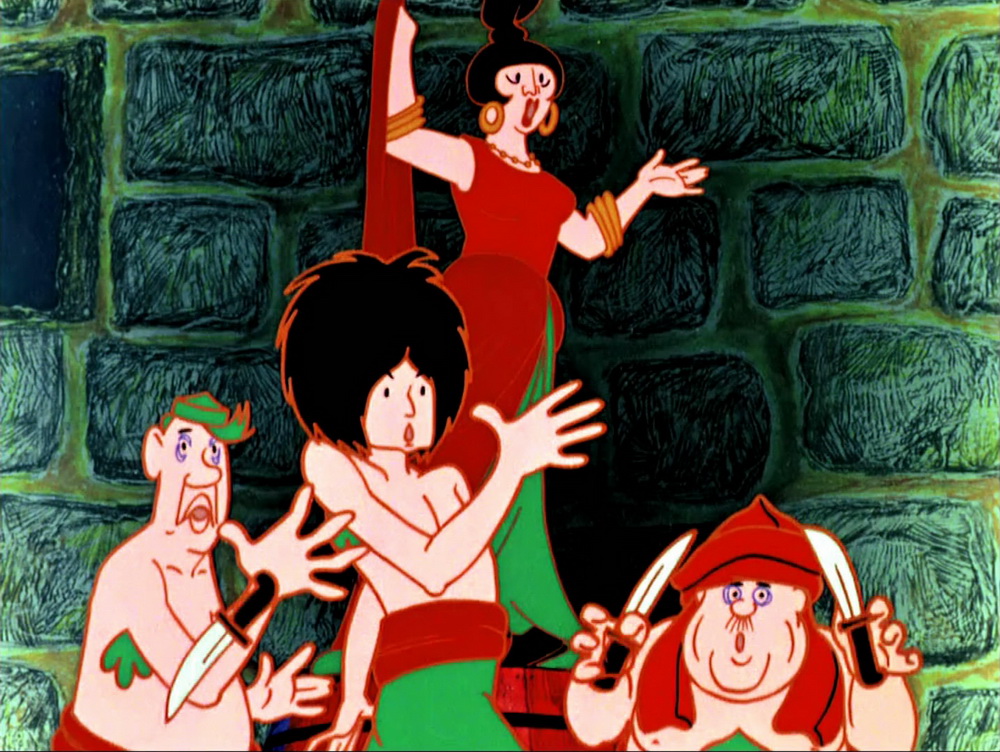 To tell, from whom the robbers in an animated musical based on the fairy tale of the Brothers Grimm, are, of course, senseless: the viewer must have identified in these comic scoundrels famous Soviet actors - Yuri Nikulin, George Vicin и Yevgenia Morgunova. Of course, they did not mean actors themselves, but their cult characters from comedies Leonid Gaidai - Coward, Balbes and Experienced. But how did they get into the cartoon?
Shot from the film "The Caucasian Captive"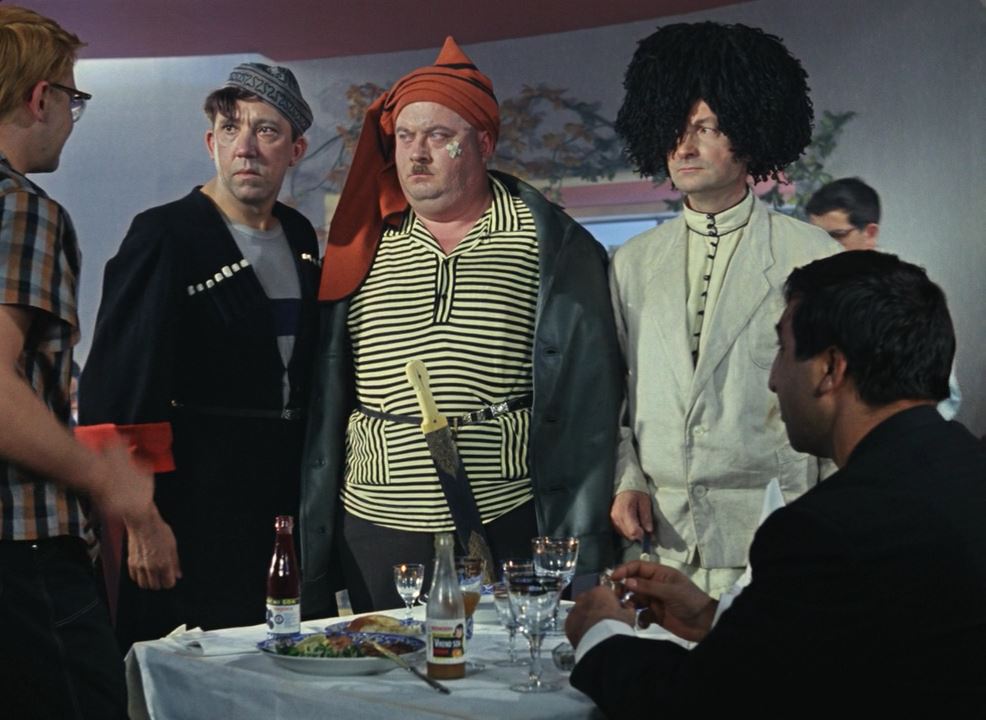 The fact is that the authors of the tape did not want the "passing" bandits, they needed bright people - and such on the road did not roll around. The vocal parts of all the characters have already been recorded, images have already been invented for everyone (dancing on barrels of Atamanshu, for example, was written off from the ballerina of Tamara Vishneva, the director's wife "Wait for it!» Vyacheslav Kotenochkina, and voiced it Oleg Anofriev "under Ranevskaya"), But the robbers" grope "all failed. The whole studio "Soyuzmultfilm" offered its variants, but the solution was not.
Already when the work on the picture was going on, the position was saved by the editor of the studio Natalia Abramova - she brought to work a photo calendar depicting dancing rogues from "Caucasian captive", And everyone cried: take these! It would be difficult to disguise the fact of such borrowing (the trinity was too popular), so, on the contrary, he was stressed: Trusa, Balbes and Bylovalo dressed in green pants, but they left the headgears the same as in the "Caucasian captive". The film is, as a result, only played a plus.
Stay tuned and get fresh reviews, compilations and news about the movies first!



Yandex Zen |
Instagram |
Telegram |

Twitter