Recently, Nickelodeon Russia has celebrated its 20 anniversary. On this occasion, we remembered the famous television shows and interviewed the creator of the cult and beloved by many generations of children animated series
Hey, Arnold!
Craig Bartlett.
Film.ru: Are there autobiographical features in Arnold or another character in the animated series?
Craig Bartlett: I do not have much in common with Arnold, because I did not live with my grandparents in a boarding house, and my head does not resemble a soccer ball. But I share Arnold's sense of justice, I'm just as optimistic as he is, I prefer to look for positive things in everything. I like to be the center of attention and advise people in all situations.
Craig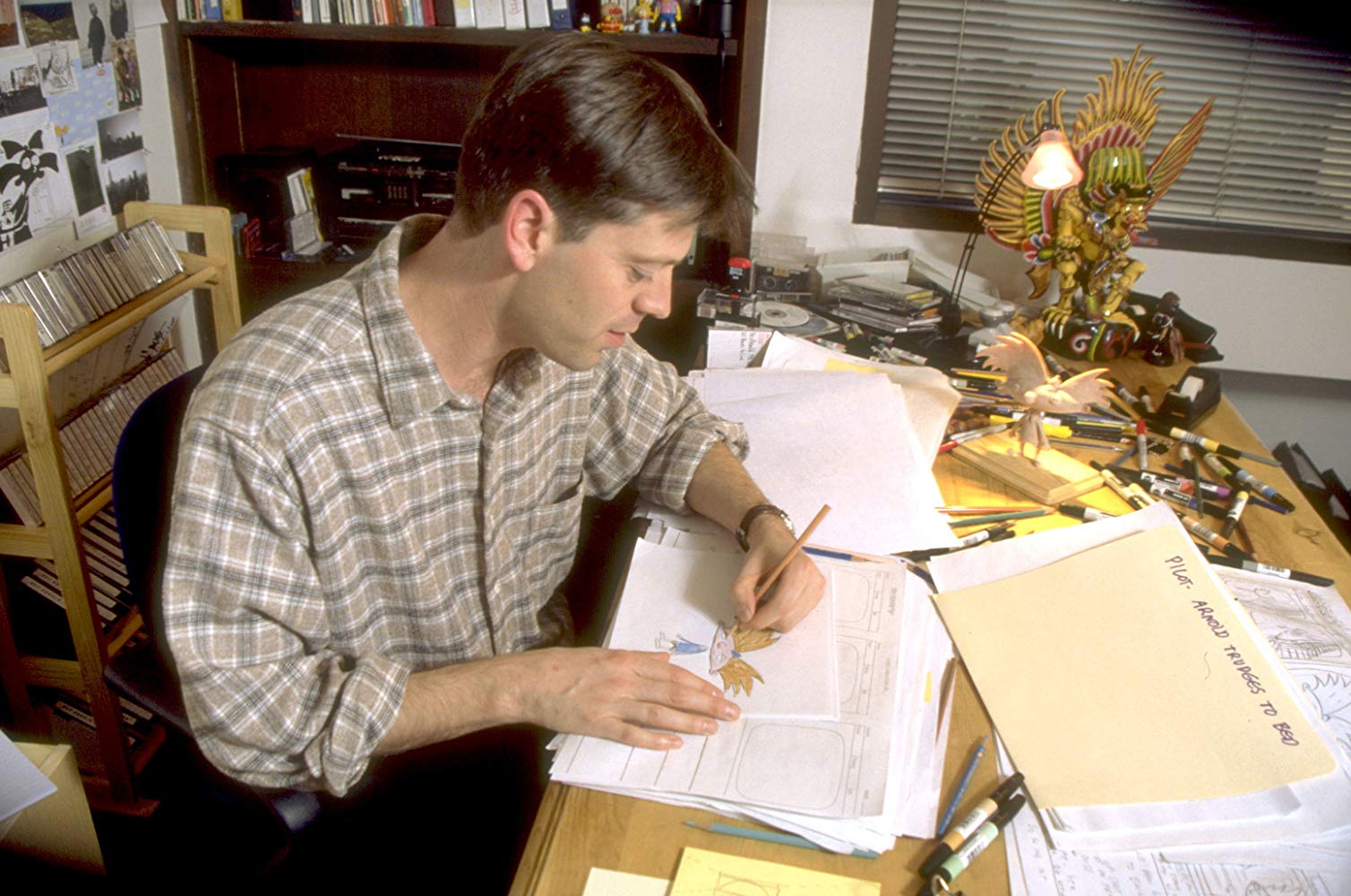 Film.ru: Why was it important for you to make Arnold an orphan? Does this highlight the difference between him and his peers?
Craig Bartlett: Yes, and to show how Arnold's childhood was very different from what the children watching the show had. In the world of Arnold, there was practically no parental control: at any moment he could come and go along the fire escape to his attic. Therefore, he had more freedom than an ordinary child. And even his grandparents were quite eccentric, as is often the case with children, so Arnold could play the role of the wisest and most adult in a boarding house.
Film.ru: The animated series has always skillfully combined comedy and dramatic moments (the episode in which Helga gives up her new boots is especially memorable for those who have looked to help Arnold find the daughter of a Vietnamese neighbor). Did you have a carte blanche from the channel management or did you have to defend the addition of drama, which is usually not in the animated series for children?
Helga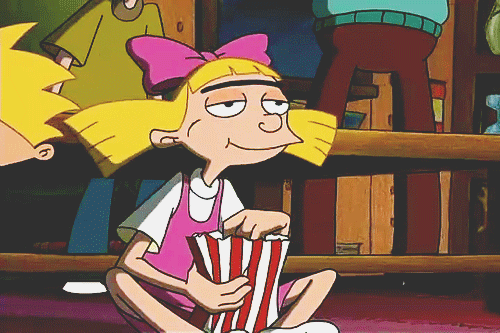 Craig Bartlett: We wanted to show deep feelings in the animated series. During the voice acting, in which real children took part, I discovered that there is a lot of emotional realism in our heroes. Therefore, the creation of an emotional show seemed to be our strong point. When "Hey, Arnold!" Went on the air and the management of Nickelodeon saw what kind of response the animated series finds in the hearts of TV viewers, they entrusted me to do almost everything I had in mind. It was important for us to show both the light and the dark side of life. Sometimes very dark.
Film.ru: What's your favorite episode in "Hey, Arnold!"?
Craig Bartlett: I like the longer, special half-hour issues and the series about Arnold's missing parents: "Parent Tournament" and "Diary". The episode of "Helga on the couch" is also close to me, because it is very metaphorical and shows my personal attitude towards Helga - how it became more complex and deeper from episode to episode.
Film.ru: If you were told that "Hey, Arnold!" Will get restarted (like "Daria", for example), what would you change first of all to fit the spirit of the times? And what do you think distinguishes the children for whom they created "Hey, Arnold!" From the new generation?
Feature film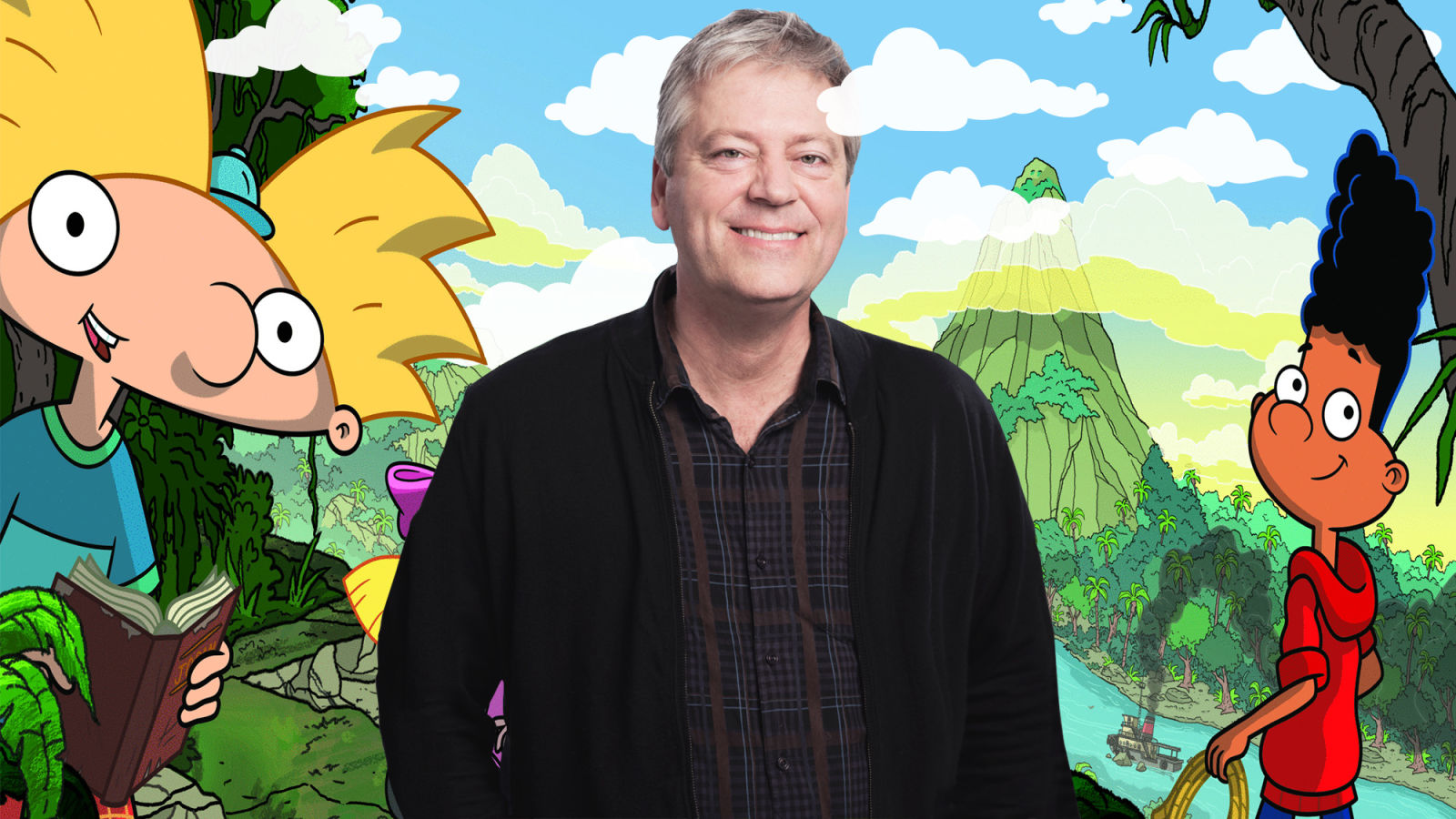 Craig Bartlett: I feel that we made all the necessary changes to the feature film "Hey, Arnold! Jungle Cinema. In it, I wanted to show updated heroes: I made them a year older, but still left as children who study in elementary school. I also slightly updated the area in which the plot unfolds: now it has become more comfortable, like Portland, Seattle or Brooklyn. I hope that the film has found a response in modern children, because I believe that the basic values ​​of the show should remain unchanged.
Film.ru: Arnold finally finds his parents in the new feature film. Is his story now finished or do you have ideas for new stories?
Craig Bartlett: I have a lot of ideas for new stories. If we had a chance to do something else, it would be very easy for me to write a script for the new season - I had been carrying these plots in my head for so long!
Film.ru: What animated series do you like and do you think that "Hey, Arnold!" Somehow influenced modern animated series?
Craig Bartlett: I like Rick and Morty for his ideas, Horse Jack and Adventure Time for their graphic implementation. I often hear from adults working in animation that they grew up on the animated series "Hey, Arnold!" And love him for the emotional realism that they want to bring into their stories. This once again convinces me that we were on the right track when we wrote the script for "Hey, Arnold!".
Film.ru: You were originally involved in puppet animation, is there a desire to go back to basics and create a stop-motion project?
Craig Bartlett: Yes, stop motion was really fun to work with. When Will Vinton, my mentor and leader, died, I went to Portland to honor his memory and meet with my former colleagues. Seeing old friends from the world of stop-motion, I realized that I would like to do something together with them.
Puppet animation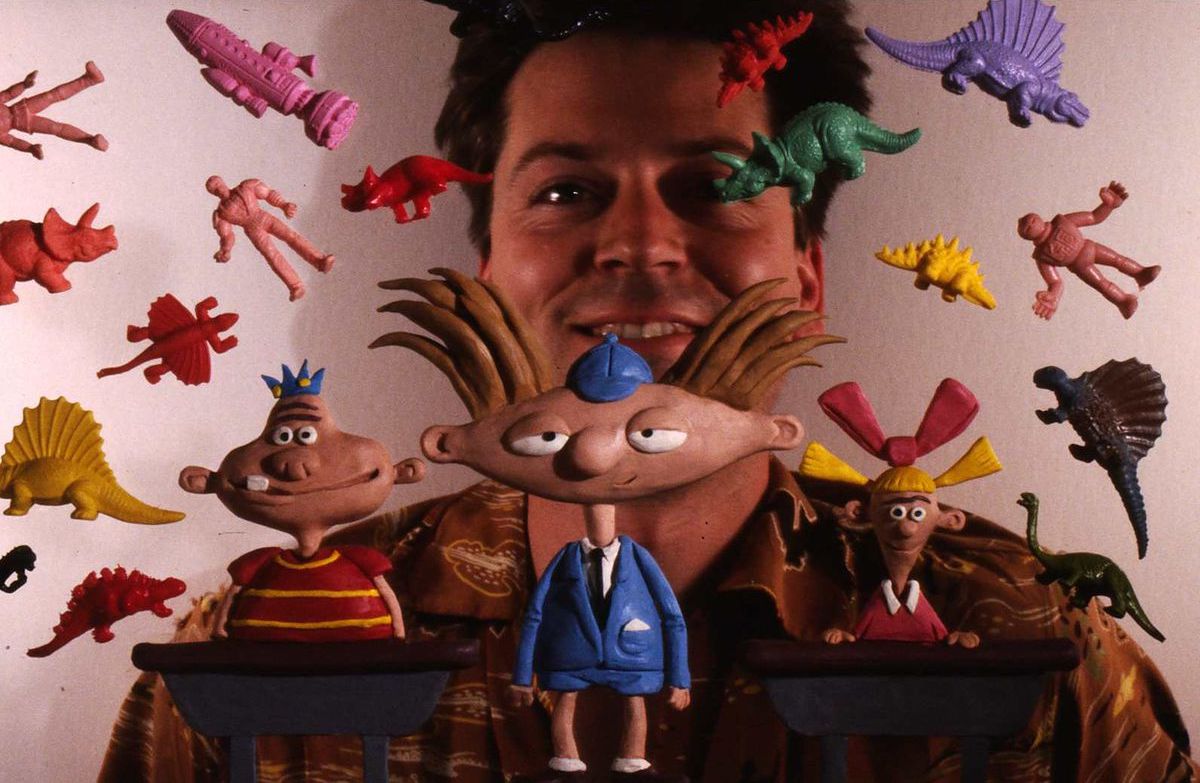 Film.ru: Are you working on any project now? What do your fans expect in the near future?
Craig Bartlett: Now I'm working on the 100 episode of the "Dinosaur Train" show, which can be seen on PBS (American non-profit television broadcasting service - approx. ed.). In the future we plan to shoot a full-length film on it. I hope that we will continue to create animated series for PBS, since scientific shows are really important. I want young viewers to receive a scientific base as a child, which will help them grow up as smart and responsible citizens. I will also be happy to continue to work with Nickelodeon and make a new season of the animated series "Hey, Arnold!". I am always ready to create something new!
Stay tuned and get fresh reviews, compilations and news about the movies first!



Yandex Zen |
Instagram |
Telegram |

Twitter