For any author, be it an artist, writer or director, it will be an honor to know that the work of art he wrote or shot inspired the readers and viewers to something great - to do science or research, embark on a journey or just do a little good deed. And there are plenty of examples like this, any scientist, pioneer, inventor on the move will name you a book or a film that has propelled him to move forward. But, like any phenomenon in nature, inspiration has a downside. We already
told
about how several films have become a trigger for assassination attempts and even murder, now I want to talk about less dangerous things. Here are 10 films that caused people's desire to engage in stupidities, at times, by the way, very dangerous for life.
A still from the movie "Night of the Living Dead"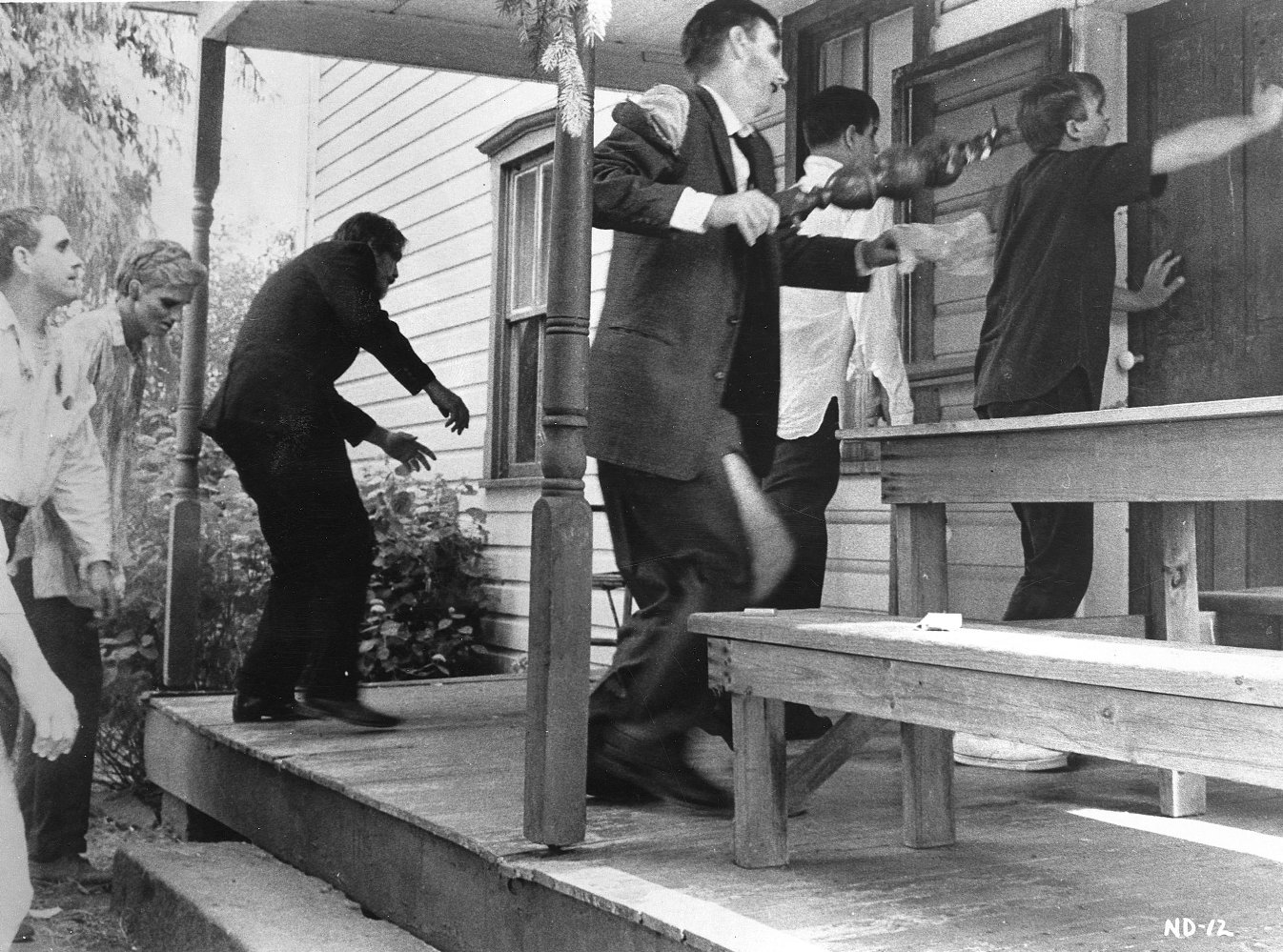 Launched George Romero film "Night of the Living Dead" a wave of zombies world mass culture is still unable to stop - movies and TV series about "walking" multiply, and the belief in the possibility of a zombie apocalypse among the townsfolk is growing. The people are so ready for the beginning of the epidemic that a teenager from Miami recently was almost shot by neighbors - the boy was dressed in a zombie and walked around the city while his friend was filming an amateur film. The local news channel later ridiculed the townsfolk, but the US Centers for Disease Control is not up to laughing - this government organization has repeatedly had to make statements that a zombie apocalypse is impossible. On the wave of popularity "Walking Dead"The CCC, by the way, surrendered and preferred not to dissuade the Americans, but, taking advantage of the opportunity, teach survival skills in case of natural disasters. Zombies may not attack in the coming years, but floods and tornadoes are frequent visitors today.
Stay tuned and get fresh reviews, compilations and news about the movies first!



Yandex Zen |
Instagram |
Telegram |

Twitter