Cinema genres have developed so long ago that they overgrew cliches and cliches, like heavy ships - seaweed and seashells. This does not prevent, on the one hand, the viewers to continue to receive pleasure from them, and on the other hand, gives filmmakers an extensive ground for mockery of the current state of affairs. We remembered a dozen films that tried to ridicule certain cinematographers and very successful in this business.
Shot from the movie "Slaughter Holidays"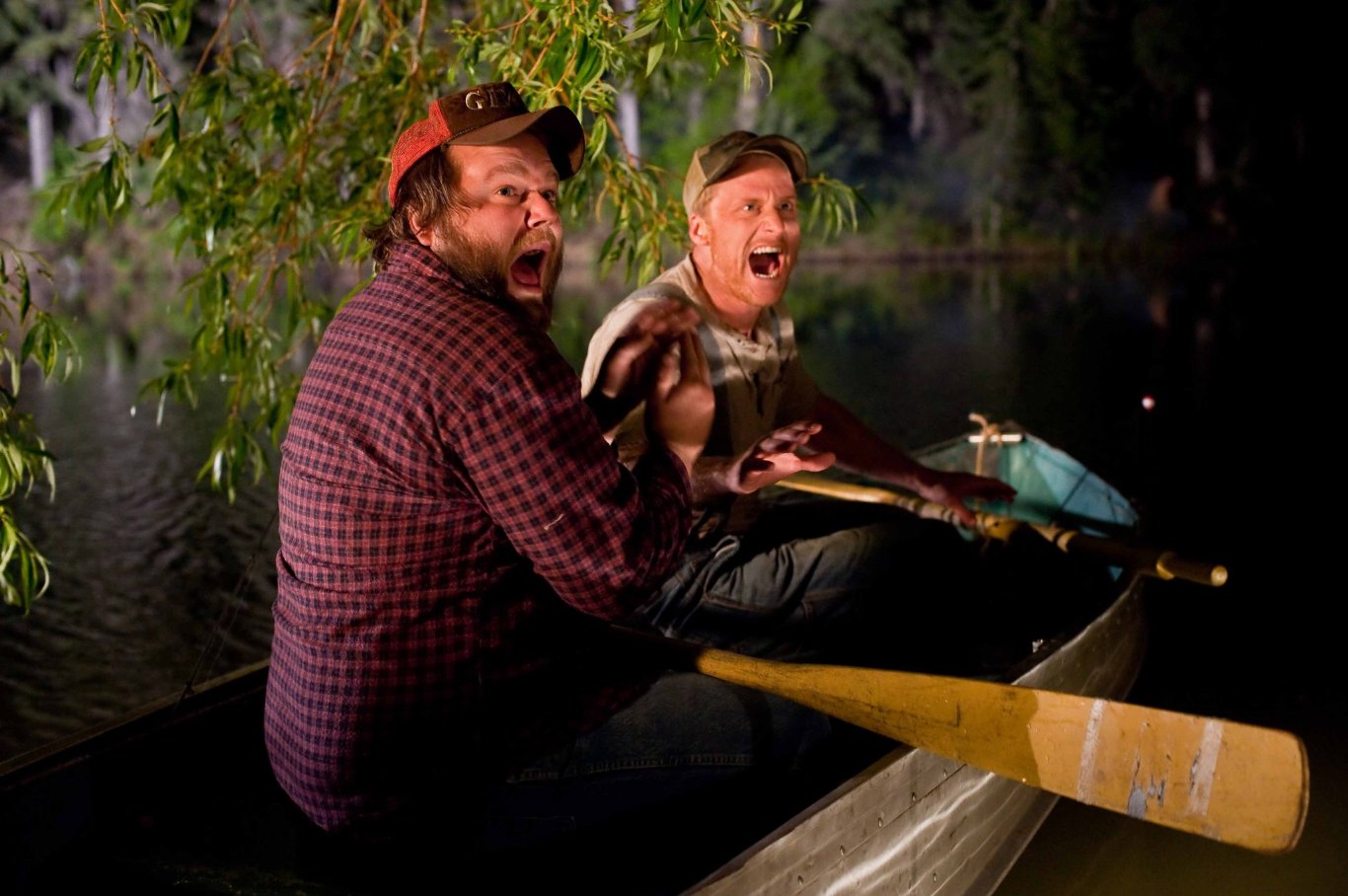 You, of course, have seen all these horror stories about an evil villain, letting on forehand visiting city students. The authors of "Slaughter Vacations" decided that the genre was somewhat stagnant and it would be necessary for the villagers to give the floor. What happened? A couple of rustic guys from the outback, Tucker and Dale, want to go fishing on weekends on a forest lake, but the trouble is that a company of students is resting next door, immediately accepting provincials for inadequate and hostile to their clumsy attempts to get acquainted. A series of further incidents deepens the conflict and leads to the fact that the city's nervous go to beat the village. Friends are forced to drip, remembering the kindly quiet word of mad students. And who are the real villains? Filmmakers immediately made it clear, in the original, calling their horror comedy "Tucker and Dale vs. Evil". But even if the adapted translation of the tape has deprived you of this "spoiler", the plot quickly puts all the dots over the "i". However, since this is a parody, even the evil here is stupid and ridiculous.
Stay tuned and get fresh reviews, compilations and news about the movies first!



Yandex Zen |
Instagram |
Telegram |

Twitter