Among other cinematic horror, of course, not the most respected. This is understandable: "horror movies" are often frivolous, stupid, cheap in every sense, insipid and simply badly executed. But the role in this movie is relatively easy to get, and many famous actors used this loophole in time to attract the attention of film studios and earn the cherished line in the portfolio. Today they may be ashamed of their early movie experiences, but who knows how their further career would have developed if there were no horror stories?
Buy
ticket
Mila Kunis
Shot from the movie "Piranha"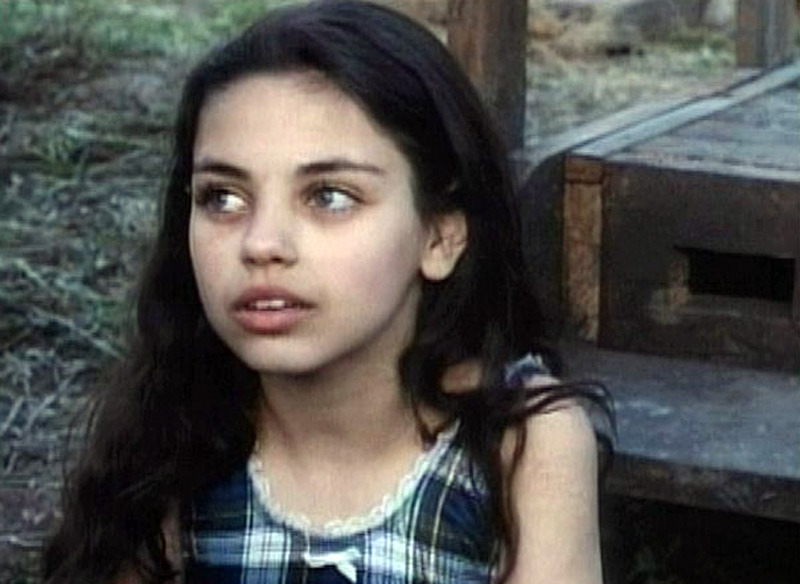 If you think that Mila Kunis in the horror did not act, so you just did not dig deep enough. In 1995, when the Ukrainian woman was 11 years old, she got light on the television remake of the famous thrash horror "Piranha", where the girl-scout Stiusi Grougan, the daughter of one of the main characters played. The film was not too good, as Mila's next attempt to join the bloody genre taken at 19-year-old age: "American psychopath 2"Where she played a student-maniac Rachel Newman, was a pale shadow of the original and was released immediately on DVD.
Piquancy of the situation is that the script of this picture originally had a completely different name - "The Girl Who Did not Die", and her events were not related to the tape Mary Harron The novel by Bret Easton Ellis. Already in the production process, the script was slightly reworked so that it could be given out for the continuation of Patrick Bateman's story. Many spectators really bought into this trick by buying a disc, but their reaction to the picture was mostly negative. "When I signed up for this film, I did not yet know that he would become an" American psychopath 2, "Kunis complained later. - The movie was conceived as an independent project, but then it was copied, and it turned out ... Oh, I do not know. It turned out badly. " It's no surprise that since then, Mila prefers comedies.
Stay tuned and get fresh reviews, compilations and news about the movies first!



Yandex Zen |
Instagram |
Telegram |

Twitter