Predicting the box-office results of the films that are going to rent today has become akin to guessing on the coffee grounds - the interests of the spectators sometimes get unpredictable twists that make all the serious analytics ridiculous. Who, for example, could predict as early as last autumn that "
Jumandji: Call of the Jungle
"Will collect in the world more"
Justice League
"And will come close to the flagship Marvel"
Spider-Man
"And"
Toru
"Who expected record numbers in Russia from"
Move upwards
"?" Nevertheless, surprising exceptions only emphasize the rule: cinematography is oversaturated with super-expensive productions, which are similar to colossus on clay feet-touch, and collapse. Of course, the marketing and charging of viewers to many of the pictures shown here will make it possible to stay afloat, and maybe even to show a certain profit, but the authors of these several expensive projects should be given a validol in advance - anyone can fall with a roar today. Record our forecast, check with the reality at the end of the year.
(premiere of 22 February)
Shot from the film "Annihilation"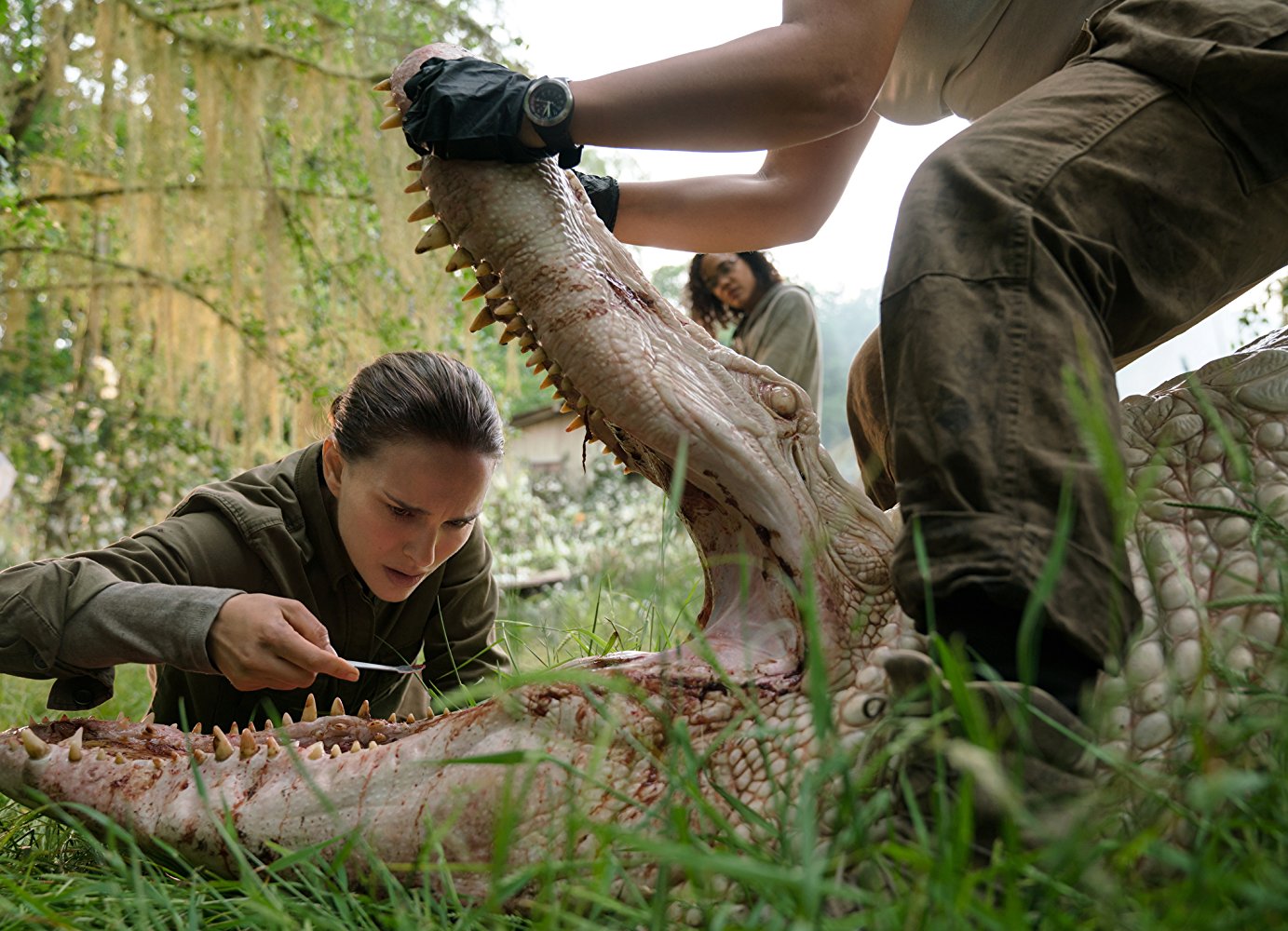 Fantastic drama Alex Garland "Annihilation" is a special case in our today's list, the date of the premiere of the picture is indicated conditionally, the film will be released in limited rental in only a few countries, the rest will be seen in March on the Netflix platform or, as in Russia, they will not be officially seen at all. The decision is rather controversial, because the film is not the most expensive, but Natalie Portman is among the actresses who are able to attract viewers to cinemas with their own participation. Nevertheless, the studio, calling the film "excessively intelligent", refused to hire a lot, which deprived the authors of the opportunity to make money - the cash drawer of the picture will be scanty, and the figures of Netflix are difficult to analyze. This precedent is also bad because without real payback it is difficult to understand whether it is worth moving further in this genre and a similar style, because of this we can someday be without science fiction on the big screen at all.
Stay tuned and get fresh reviews, compilations and news about the movies first!



Yandex Zen |
Instagram |
Telegram |

Twitter