A tough but talented art house drama about the tragedy of the Jewish family in Kabardino-Balkaria 1990.
Nalchik 1998 years. A young Jewish couple informs his family about the engagement. On the same night, the bandits kidnap the betrothed, who demand a huge ransom. The Jewish community folds, but the collected money is enough to buy only one of the guys, and help solve the bride, because her family is poorer. The groom's family has to sell everything that she has, including their small business. But this is still not enough. And then the option appears: if Ilana (Daria Zhovner), the elder sister of the kidnapped guy, agrees to marry, then the family of her future husband will contribute the remaining amount. But Ilana does not want to marry - especially for an unloved person. She already has a Kabardian suitor who does not like her parents.
Shot from the film "Tightness"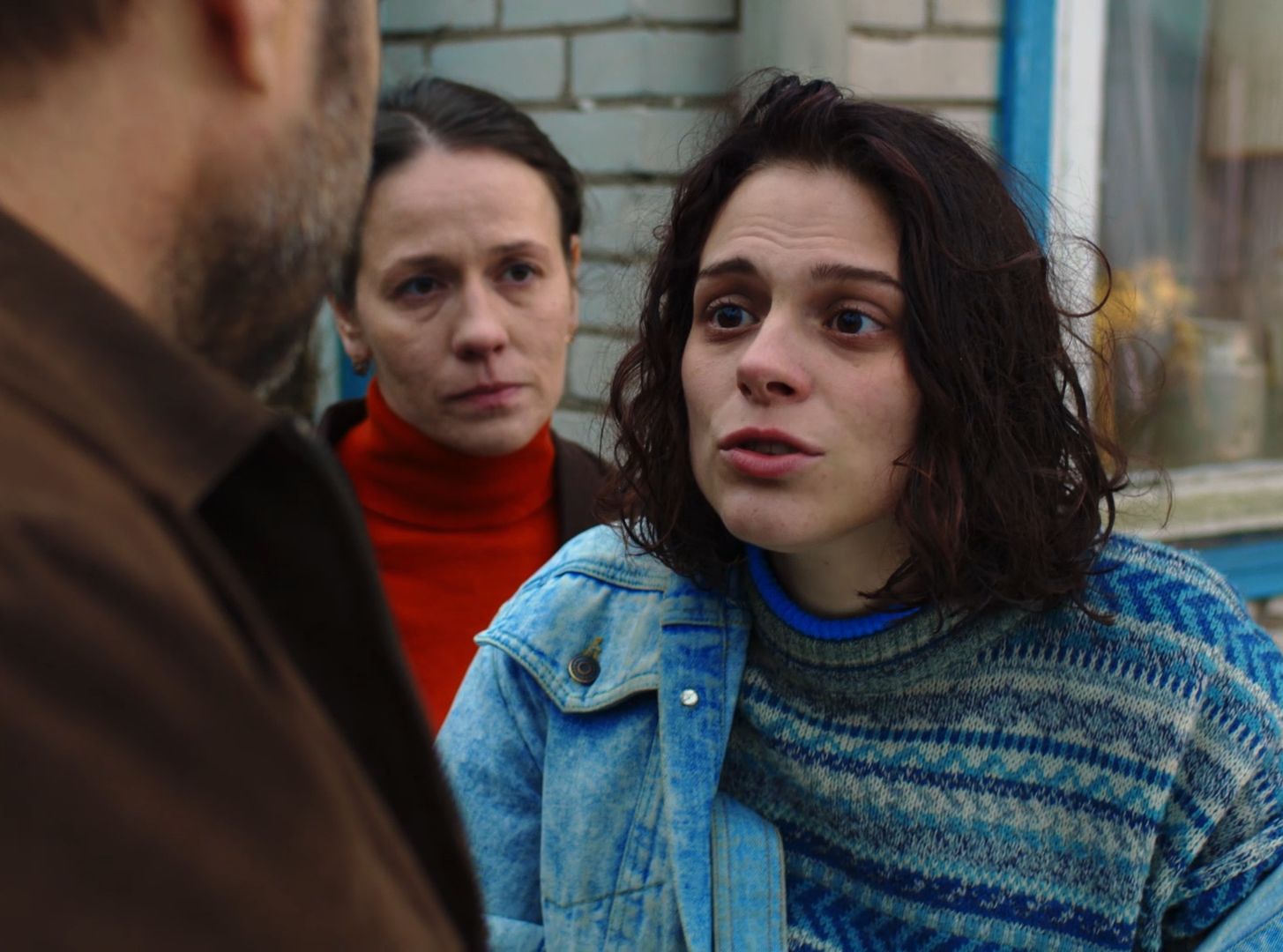 According to the director, the picture is based on real events that occurred in Nalchik at the end of the 1990
"Tightness" - the full-length debut of the Kabardian director Cantemir Balagova, which was awarded the FIPRESCI prize at the Cannes Film Festival. This, of course, is a great honor for the 26-year-old director and for those who believed in him and supported his picture (the film was shot with the funds of public funds almost without state participation). But, frankly, such honors in recent years have caused caution, because if the picture of Russia is liked by the Western jury and Western critics, it usually means that in our country the tape will look hard and unpleasant.
Shot from the film "Tightness"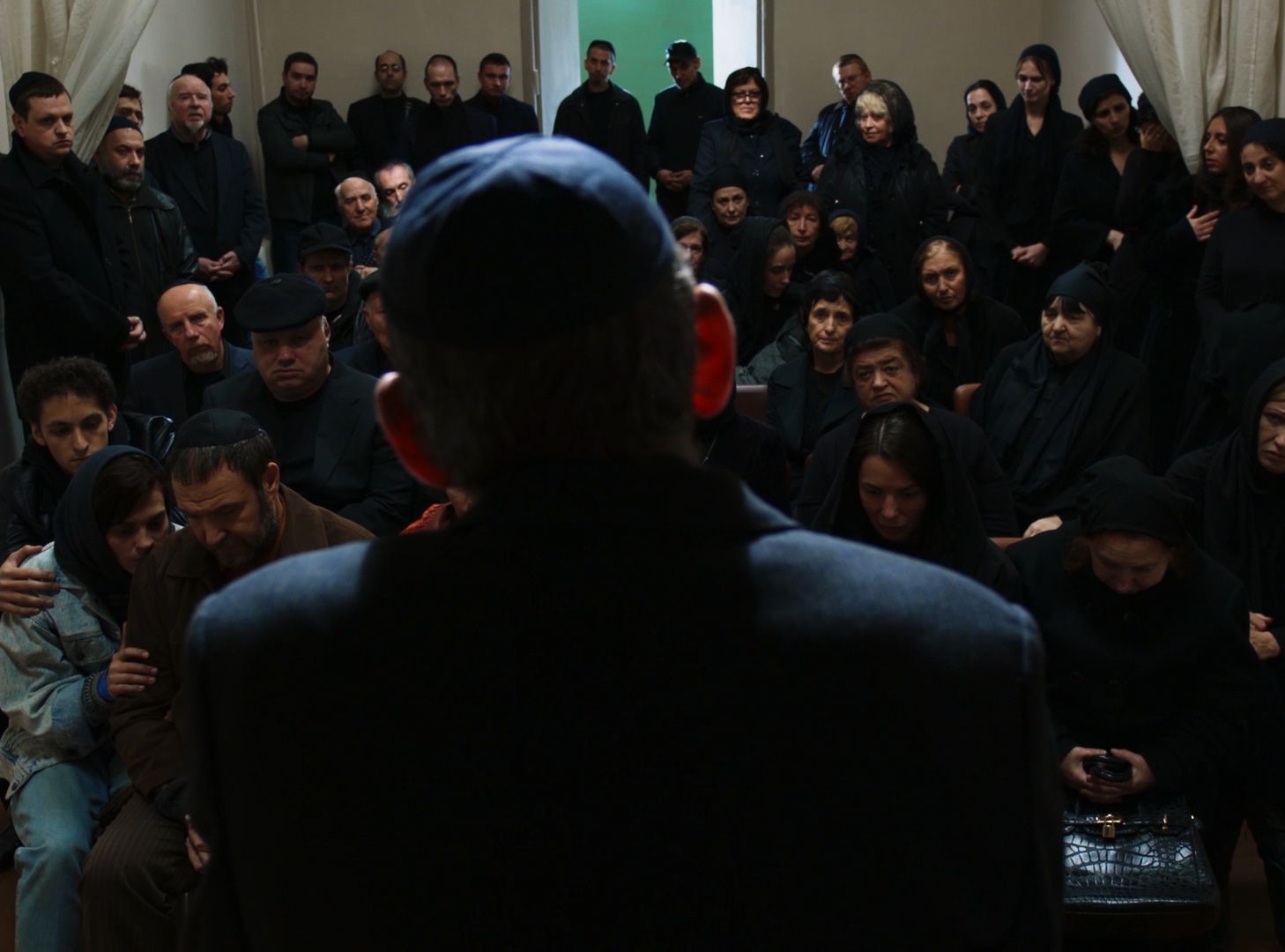 And indeed, "Tightness" - a picture gloomy and beating in the eyes. Nalchik 20-year-old prescription appears if not hell, then its affiliate, where old cars drive through broken streets and roam the dull types in jeans and sports suits, Jewish families are an object of bandit hunting, and young people smoke and drink horrible and try to forget themselves at discotheques with stroboscopes (if you have epilepsy, do not look at "Tightness" at all!). Muslims, in addition, also watch the clips of bard-extremist Timur Mutsurayev clip-on videotape and record Chechen massacre of Russian soldiers.
Shot from the film "Tightness"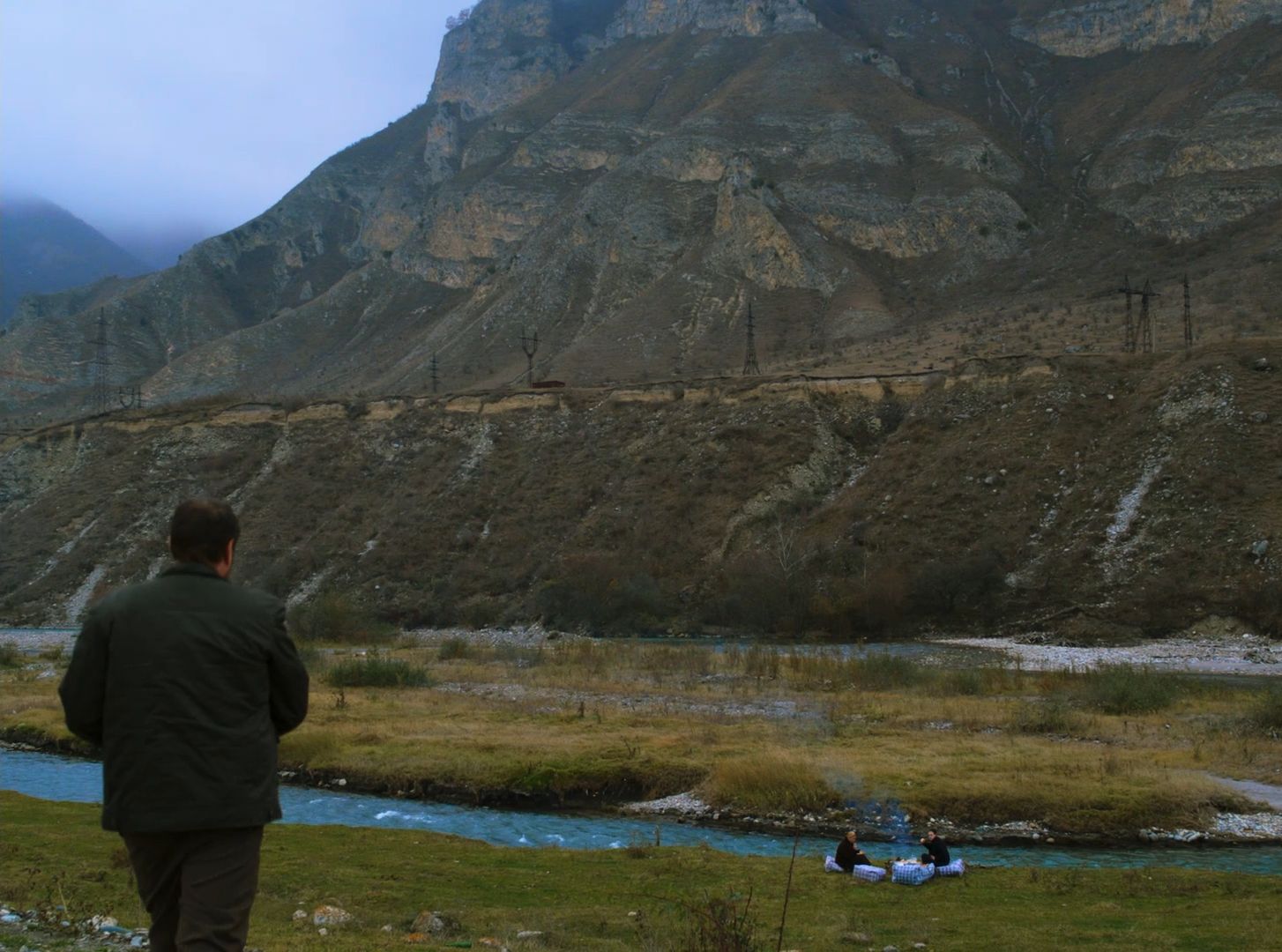 The tape was mainly created in St. Petersburg. In Nalchik only street scenes were shot, mainly in the Jewish district of the city
One of these records - a real, not a movie imitation - is shown in the film close-up and almost entirely. Balagov even apologizes at the beginning of the tape for having included a genuine "military chronicle" in Tesnot. Like, he had to show without reserve what kind of Nalchik his childhood was. But was it necessary to savor the creepy shots, and even under the drunken chatter of the Kabardians that the Chechens are doing everything right and that Russians should be killed for what they were doing in Kabarda in the XIX century? Is this a kind of incitement to ethnic hatred? However, "Tesnota" emphasizes that even in the 1990-x not all Kabardians thought as Mutsurayev. So this is not a one-sided propaganda. In addition, once such records have been made, and such conversations have been conducted, it is ridiculous to reproach the director for telling the truth.
Shot from the film "Tightness"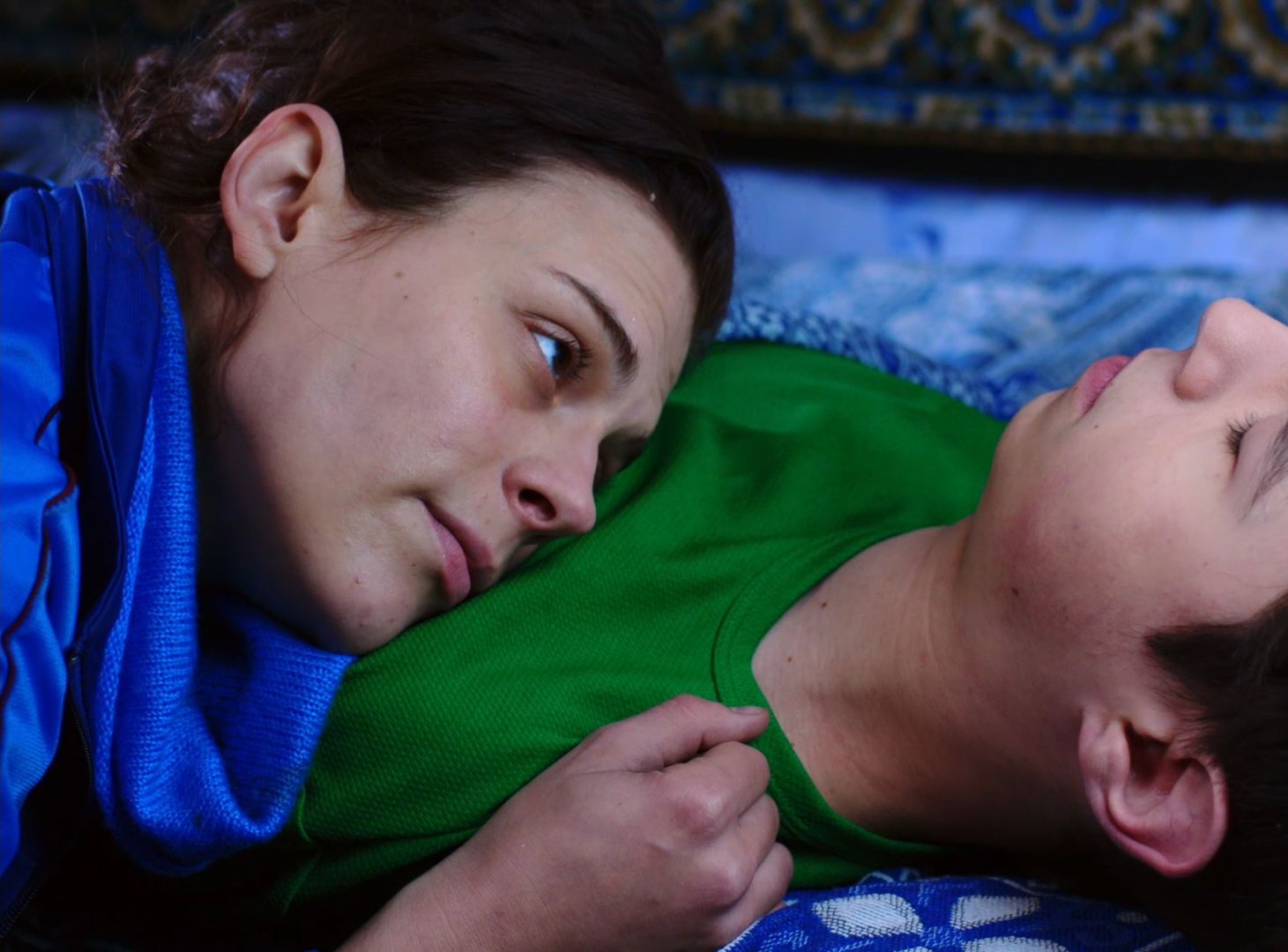 To find salvation from such a world can only be in a family home, but "Tightness" clearly shows that when everyone hides in their burrows, the family becomes a cage. And by no means golden. Ilana, who hates wearing dresses and prefers to delve into cars (her father's car workshop), is cramped in the semi-Orthodox world of her community, where family responsibilities are sometimes greater than family love, and where contacts with outsiders are not encouraged. She is disgusted that she, the real heir to her father's profession, must sacrifice herself for her brother, and it seems to her that parents, especially the mother, love David more. How, boy, and not some girl!
Shot from the film "Tightness"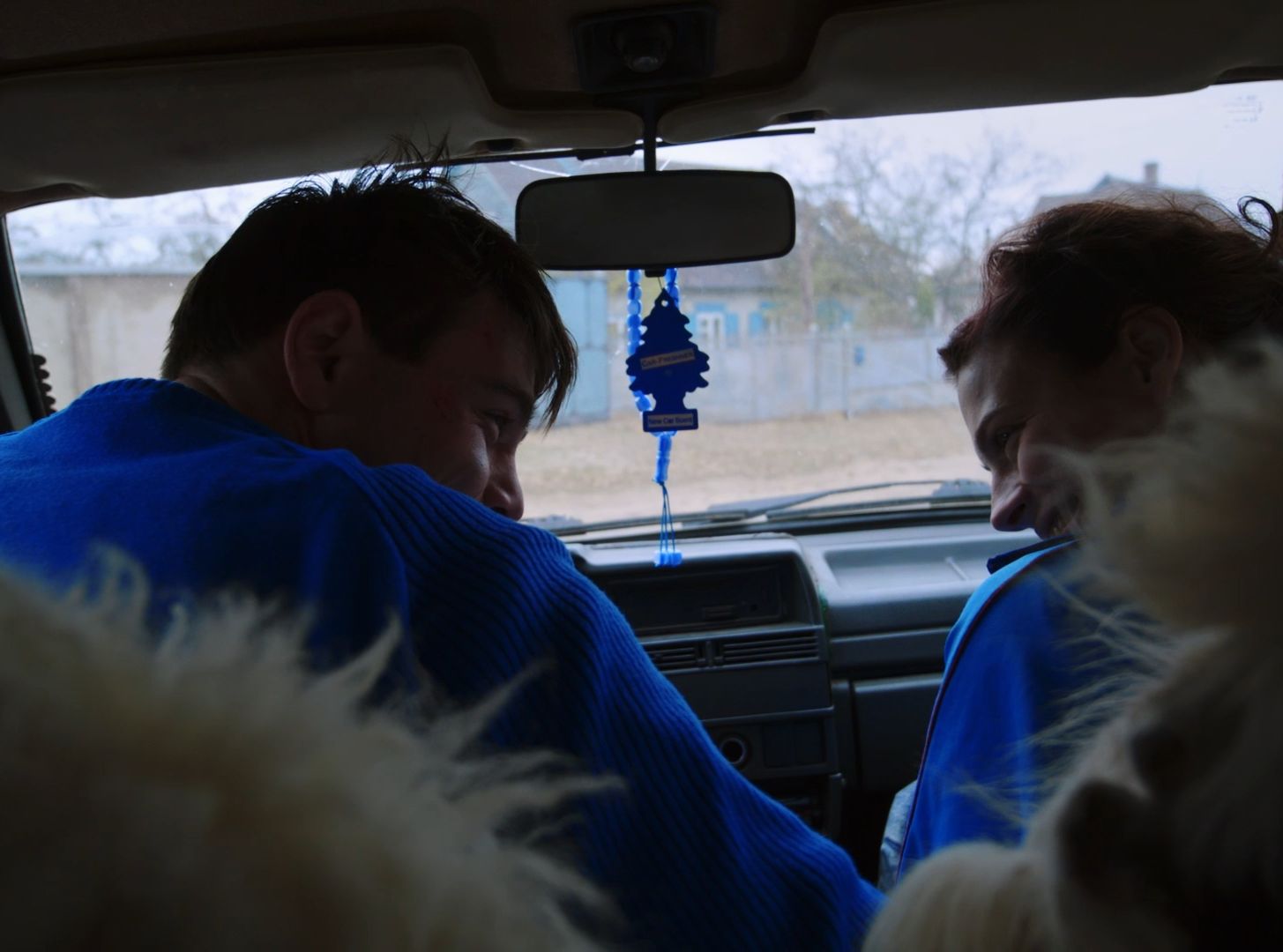 In Western cinema, family crises often bring together quarreled relatives, but the characters of "Tesnoty" live in the eastern world, where a family quarrel is an inadmissible luxury, and a sacrifice for the sake of the family is not a feat, but an expected, obligatory act. And Ilana, with teenage desperation, rebels against this order, although she is well aware of the risks and the consequences of her harsh words. In fact, this is hysterical - but hysteria is not arbitrary, but prepared by years of life under a chaos. And others do not know what to do, because such a riot, senseless and merciless, does not fit into their coordinate system.
Shot from the film "Tightness"
Is this anti-Semitism? Of course no. The Jewish family of Ilana is a transparent metaphor for any clan that keeps "its own" and lives according to patriarchal concepts, albeit fairly diluted with modern realities. From "Tightness" it is clear that the Kabardians in Nalchik are all the same, if not tougher. Soulful closeness, from which people are suffocating, is the general rule of life of characters, and the director visually emphasizes this crowdedness with claustrophobic shots filled to capacity. No air, no landscapes - close rooms, packed with things and people. Even when the camera goes outside, it eschews the scope and creates an almost square image of the old-fashioned dimension 4: 3, rather than the now familiar widescreen formats. In general, the picture of the film is built expertly, with many small details worthy of a second review.
Shot from the film "Tightness"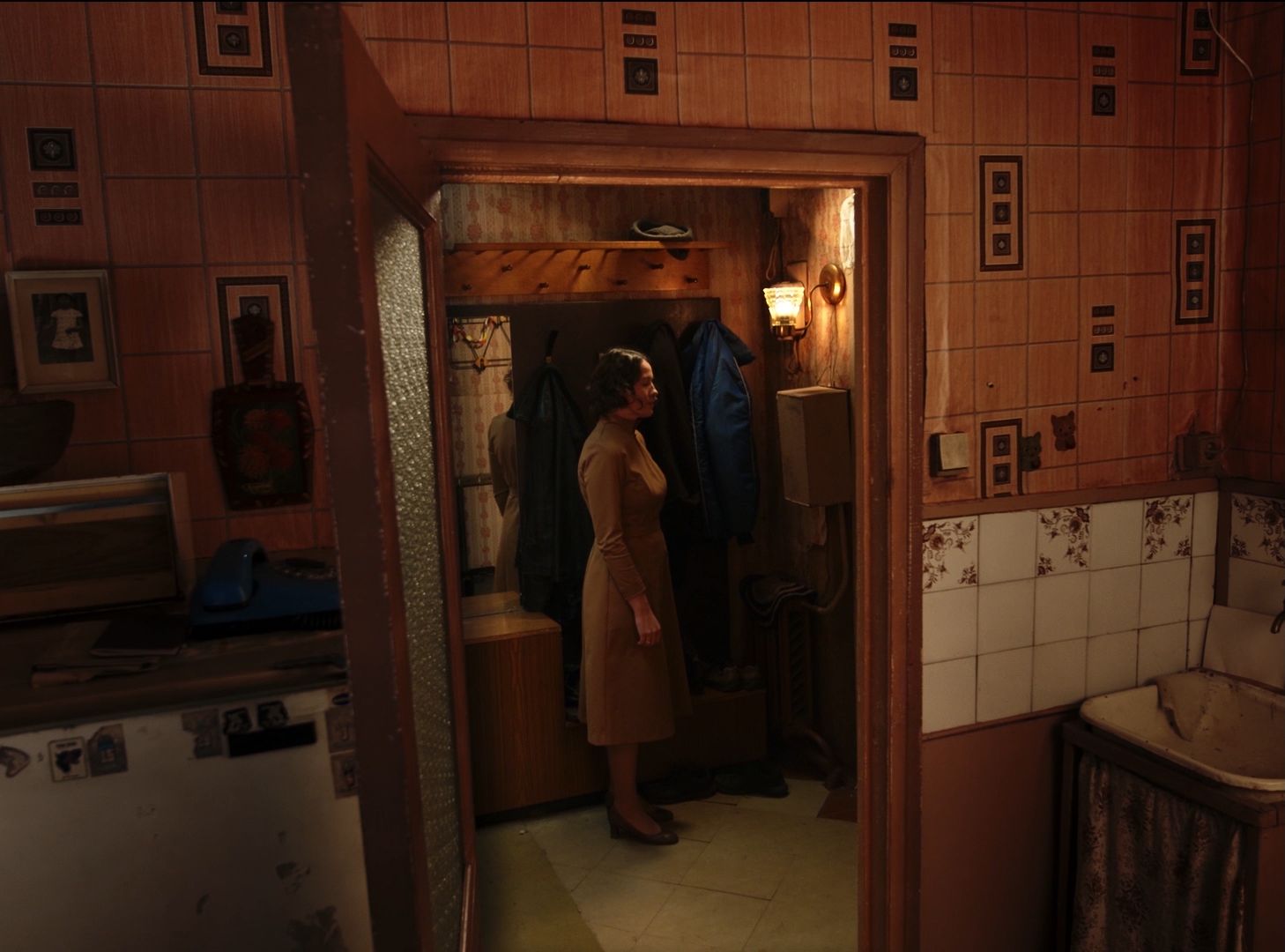 As you can see, this is a pronounced arthouse - a frank and dramatic movie that does not entertain, but takes care of the soul and makes you think deeply about how recently people lived on the outskirts of Russia and how they live there now, when political problems have become different, but much the other has not changed.
Nevertheless, when you sit in the hall, you feel like a mouse from an anecdote that cries, is pricked, but continues to eat cactus. Although "Tesnot" is not entertaining, it is addictive, and it is a merit of both screenwriters (Balagov himself and Anton Jarusha), and actors who are so charismatic that they are forced to closely monitor their characters, no matter how much the audience's indignation over their words and deeds. The debutant Darya Zhovner stands out most of all. Ilana sometimes behaves like a selfish villain, but Zhovner gives the heroine such brilliance, humanity and inner complexity that it is impossible for a girl not to sympathize. Although you perfectly understand both her parents and other people involved in this story - except for kidnappers who are just scumbags, and the film does not pay any attention to them.
Since 3 August at the cinema.
Stay tuned and get fresh reviews, compilations and news about the movies first!



Yandex Zen |
Instagram |
Telegram |

Twitter