This week in the Russian rental is a picture
John Woo
«
Crossing. Part of 2
". This is not a sequel to "
Crossings
", And the final part of the narrative, started in the first series, which was released in Russia in July. The plot of this detailed epic film could be "shoved" into one series, but why limit yourself, if you can double entice the audience into theaters? In recent years, we have seen how producers and producers stretch a potentially single-episode story into two films in order to disrupt the double jackpot. In whose foots did the famous Chinese director go? We remembered a dozen more tapes shot as a whole, but for financial reasons, divided into several parts.
Buy
ticket
Shot from the movie "The Matrix: Reloading"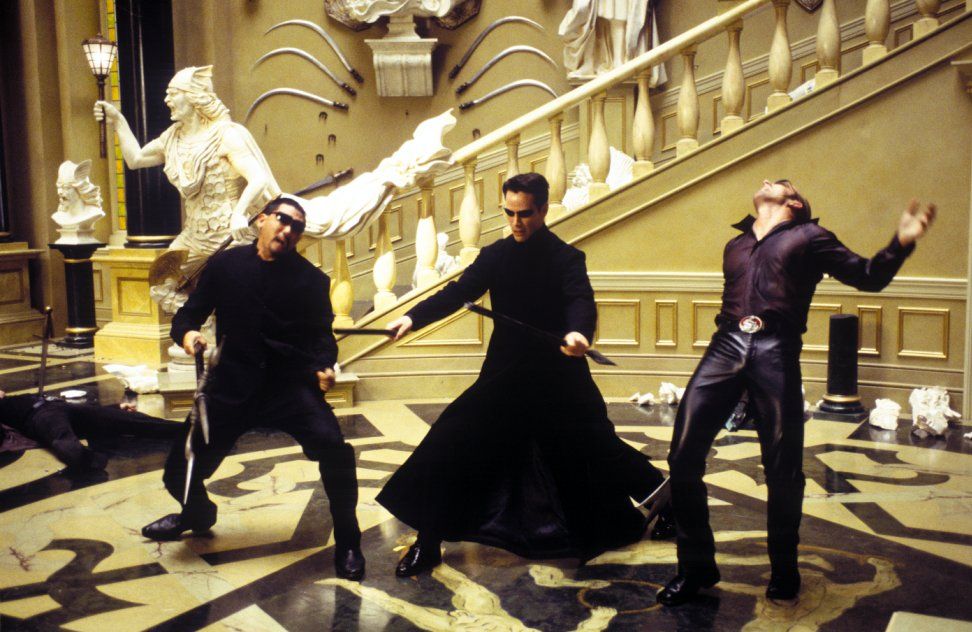 The first "Matrix" was a very ambitious picture, and when the brothers Wachowski (now brother and sister) decided to release even more ambitious sequels, they bit off a piece that they could not swallow. The "Reboot" dialogue - "Revolution" was overloaded with spectacular but meaningless action scenes (the most striking example is the Neo clash with the hordes of Smith agents) and the philosophical dialogues that are incomprehensible to most viewers. So if the "Matrix" was almost immediately recognized as a modern classic, then its sequels went down in the history of cinema as "blockbusters that should not be imitated." It is significant that the "Reload" collected in the global box office 742 million dollars, and "Revolution" earned only 427 million. Millions of people, after watching the first film, did not go to the second one!
Stay tuned and get fresh reviews, compilations and news about the movies first!



Yandex Zen |
Instagram |
Telegram |

Twitter