The New Year passed, but it's too early to relax: ahead is still Orthodox Christmas and the Old New Year. On the days of the holidays, many people meet the morning with aspirin and mineral water on the bedside table, and the best, probably, is what can be done in such a situation - pull the curtains, fall on the soft surface and grope for the TV remote. Nothing so comforts as the idea that someone after drinking can be even worse, so we remembered for you a dozen films about the hangover syndrome, after viewing which your own suffering will seem like a trifle.
A still from the film "The Caucasian captive, or the new adventures of Shurik"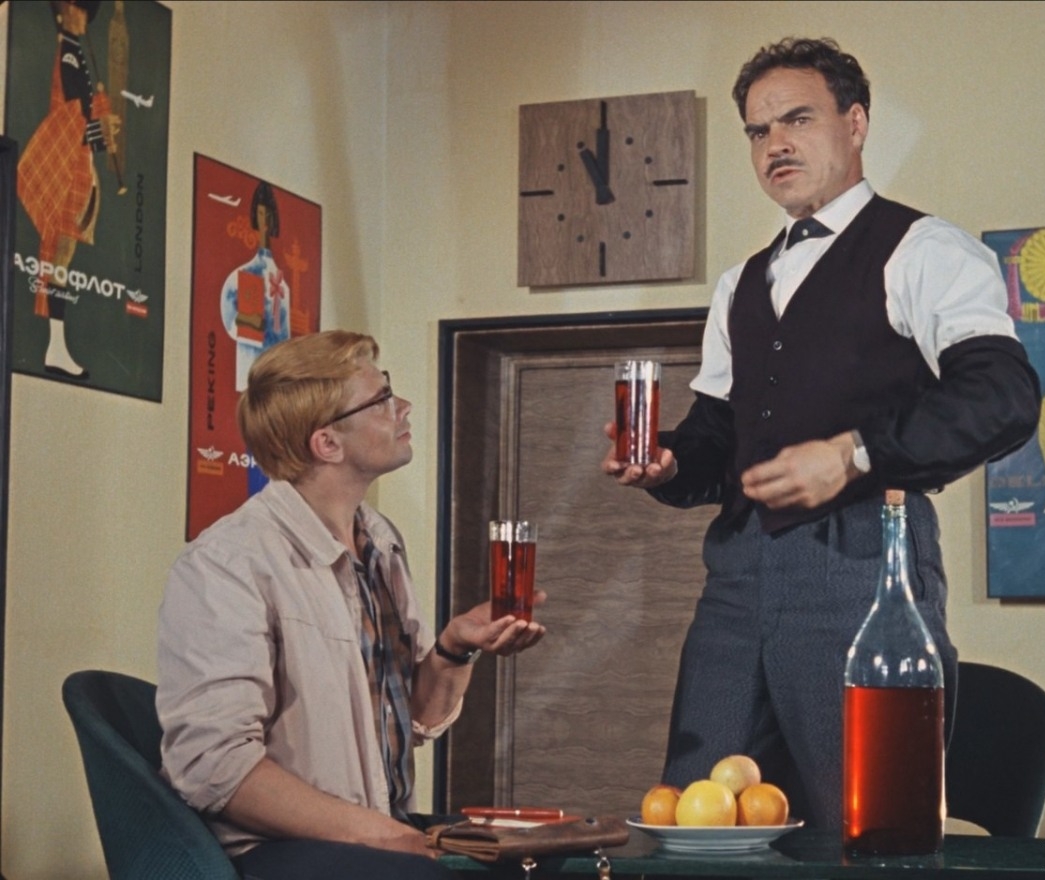 Leonid Gaidai audience liked not only for the directorial skill, but also for the ability to bypass censorship to show on the screen a juicy, not emasculated socialist realism picture. In his films, not only negative characters get drunk to the swinish state, but also quite intelligent students like Shurik from the "Caucasian captive". And the viewer, even if he is a peach or a teetotaler, has nothing to cover: how, in fact, not to drink, if you got to the Caucasus, where no toast is done without a toast (even in landscapes and the painfully familiar Crimea guesses)?
True, since Gaidai still lived in the USSR, the hangover hero canonically and completely socialist realistically met the next dawn in the police station, where he listened to his nightly adventures and was afraid to wonder if he had destroyed the chapel, which is in question in the protocol. In 1966, Gaydai was not yet a "living kinoclassic", so the film lay for several months on the shelf - only after Brezhnev on occasion had looked at the "Caucasian captive" at his dacha and praised her, the tape was allowed to the viewer. True, from the song about polygamy I had to cut out the most "alcoholic" verse ("If all three wives pour me a hundred, the total of three hundred grams is something ..."), but against the background of all the other bacchanals in the picture, .
Stay tuned and get fresh reviews, compilations and news about the movies first!



Yandex Zen |
Instagram |
Telegram |

Twitter