Thanks to modern cinema portals we know the filmography of every star in every detail. But each actor has another, "alternative" filmography from the pictures in which they could play - either they tried and did not pass, or wanted, but could not for objective reasons. In the column "Refusers" we tell about the dreams and hopes of the Hollywood inhabitants who were destroyed, and this week our hero became
Robert Downey Jr.
.
Shot from the film "The Legend"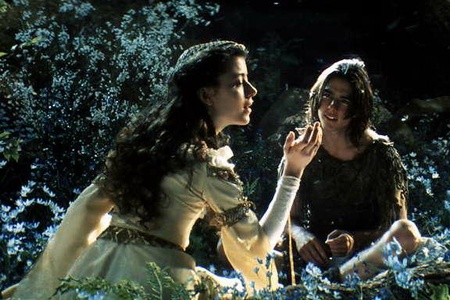 In the year of her release, "Legend" Ridley Scott regarded as a failure - this atmospheric fantasy film not only did not justify Fox's box office aspirations, but did not even recoup its quite adequate 30 million budget. Over time, of course, the picture was rife, and it became cult, withstood several editing versions and various reissues on home video, but then, in the middle of the 80, Tom Cruise, who played the main role in it, probably for several times complained that in general he took up this role. On which, of course, tried and others - including the future Hollywood stars of the "A-class" Jim carrey, Johnny Depp and Robert Downey Jr..
Stay tuned and get fresh reviews, compilations and news about the movies first!



Yandex Zen |
Instagram |
Telegram |

Twitter