In our articles on vintage equipment, we could not ignore the most popular category of audio equipment, namely headphones. It is interesting that many of today's models of large manufacturers were first released in
1970-ies
and lived to this day, undergoing only minor changes. We will tell in this article both about them and about the models that have remained in the past, but even today they delight the music lovers with the originality of their design.
Sansui SS-100
Sansui SS-100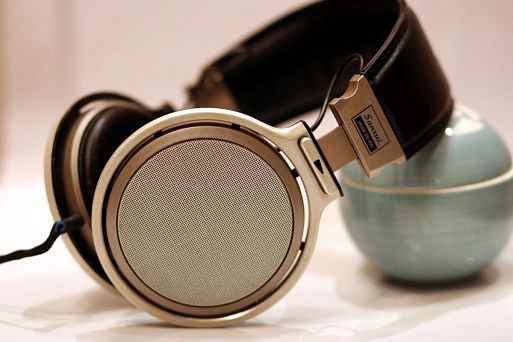 The company Sansui produced not only large electronic components such as receivers and amplifiers, but also headphones. Model Sansui SS-100 has turned out especially successful and is still in demand in the secondary market. The mobile system here is designed according to the isodynamic principle and manufactured by Fostex. It is similar to the one used in the famous T50RP model, which is still successfully sold on the market. The ear pads, unlike modern headphones of similar design, were wide and not so much covered the auricle as they provided the cups with a close contact with the head of the listener. The cups themselves had an open design. Resistance in Sansui SS-100 was 60 Ohm, weight - 380 grams.
Technics EAH-404
Technics EAH-404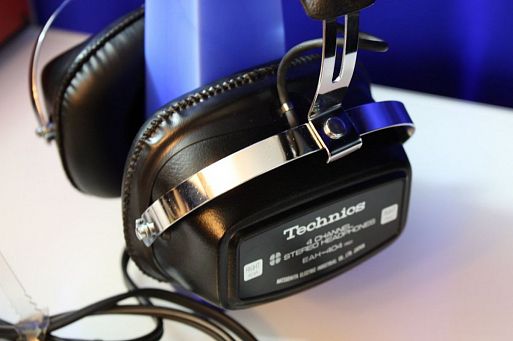 The hottest topic today is 3D-sound in headphones, different brands come up with their algorithms and compete in who will provide the greatest effect of ambient sound. And how do you four-channel (!) Headphones from 1974 year - Technics EAH-404, created on the wave of popularity of quadraphonic sound. And here the front and rear speakers are not emulated by software, but actually are present in the cups - in each of them two speakers are installed. The one that sounds the front channel is located in the front part, and the one that reproduces the sound from the rear is behind the auricle. In fact, the user received a multi-channel system, which could be mounted on his head.
Stax SR-Lambda
Stax SR-Lambda
The extremely successful design of Stax electrostatic headphones allowed them to live practically unchanged to the present day. The names and indexes of models changed, but the basic design Stax SR-Lambda and today is present in the company's current headphones. The first version of the model appeared on the market in 1979 and was immediately recognized as the best headphones on the market. Using the electrostatic principle of converting electrical energy to acoustic allows you to achieve an incredible level of speed and detail. Yes, they do Stax SR-Lambda very brutal and unusual, in addition, they need their own adapter, but it's worth it. If you mostly listen to music in headphones, it makes sense to spend money on electrostatics, and vintage will cost much less.
Continuation of the article read here.
По материалам сайта Hi-Fi.ru.
Stay tuned and get fresh reviews, compilations and news about the movies first!



Yandex Zen |
Instagram |
Telegram |

Twitter