In the idea of ​​an ordinary person cooking food - busy boring not think of. Of course, there are people who make a holiday and an adventure from any morning omelette, but most perceive the kitchen as a kind of duty that can not be avoided. It is difficult to change this view of the world, but the movie is ready to be substituted here - even if your gastronomic knowledge ends in the choice between "Doshirak" and "Rollton", you can always open the world of big cuisine with the help of fascinating and informative films. We have collected several pictures, the cooks in which not only will be able to kindle your appetite, but will also prove that the plate with its pans is not so scary. Once you do something delicious yourself, and gastronomic experiments will not stop!
Tosya Kislitsina
Shot from the movie "Girls"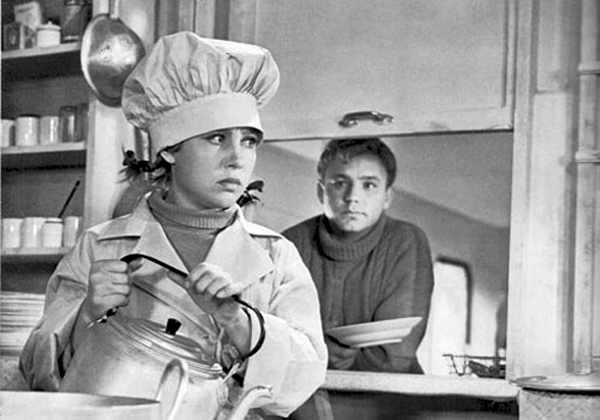 "Shkolot not understand," but half a century ago in the USSR, the cooks were not at all like those dandies and mods who today filled elite restaurants in Moscow and large cities of Russia. Rather, the word "cook" was associated with not the most beautiful, ever-tired woman from the kitchen of a plant - always sad, merrily stirring compote in a huge saucepan with the inscription "Food". Several out of the general idea of ​​cooks Tosya Kislitsyn from "The Girl", but there is an explanation. She is not a simple cook, but the cook is young and in love. Only for a loved one can one come up with a hundred dishes from potatoes alone, despite the fact that he behaved ugly.
Stay tuned and get fresh reviews, compilations and news about the movies first!



Yandex Zen |
Instagram |
Telegram |

Twitter