Нам всем нужны люди, которые подставят плечо и протянут руку помощи в нужный момент. Нередки случаи, когда этими особенными людьми становятся коллеги по съёмочной площадке. Глупо считать, что в шоу-бизнесе существует лишь сплошная конкуренция, многие актёры не раз доказали, что дружба для них гораздо важнее работы. Сегодня о них и поговорим. Собрали для вас топ знаменитостей, которых связывают тёплые отношения вне экрана.
Brad Pitt and George Clooney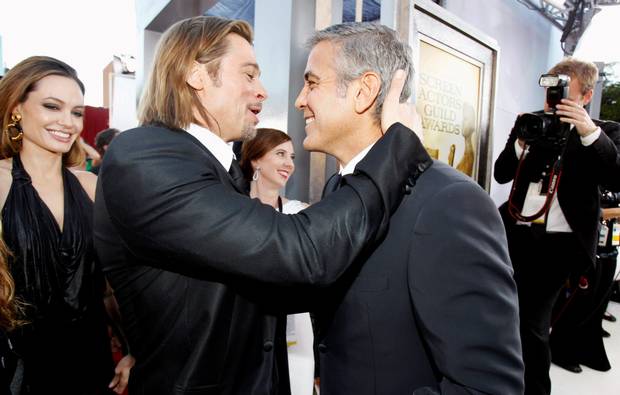 Эти двое познакомились на съёмках криминальной комедии «Ocean's Eleven» в 2011 году и быстро подружились. Они оставались закадычными друзьями ровно до того момента, как Клуни решил жениться. Его избранница, Амаль, ужасно не понравилась новой супруге Питта Angelina Jolie. Она настолько невзлюбила новоиспечённую миссис Клуни, что запретила мужу общаться с приятелем. В итоге связь между актёрами была практически потеряна. Однако после развода Питта в 2017 году они снова начали общаться. Поговаривают, что Питт неоднократно навещал своего друга в Лондоне, где тот поселился вместе с женой и двумя детьми.
Stay tuned and get fresh reviews, compilations and news about the movies first!



Yandex Zen |
Instagram |
Telegram |

Twitter