The main film about science, which generates uncontrollable monsters, is, of course, the "Frankenstein", which for the first time raised the issue of the ethical responsibility of scientists for their inventions. At the same time, Viktor Frankenstein is by no means the only representative of the tribe of mad geniuses, who put the results of scientific research higher than their own safety. We remembered other sensational horror stories about laboratory experiments that ended very badly.
Shot from the movie "Chimera"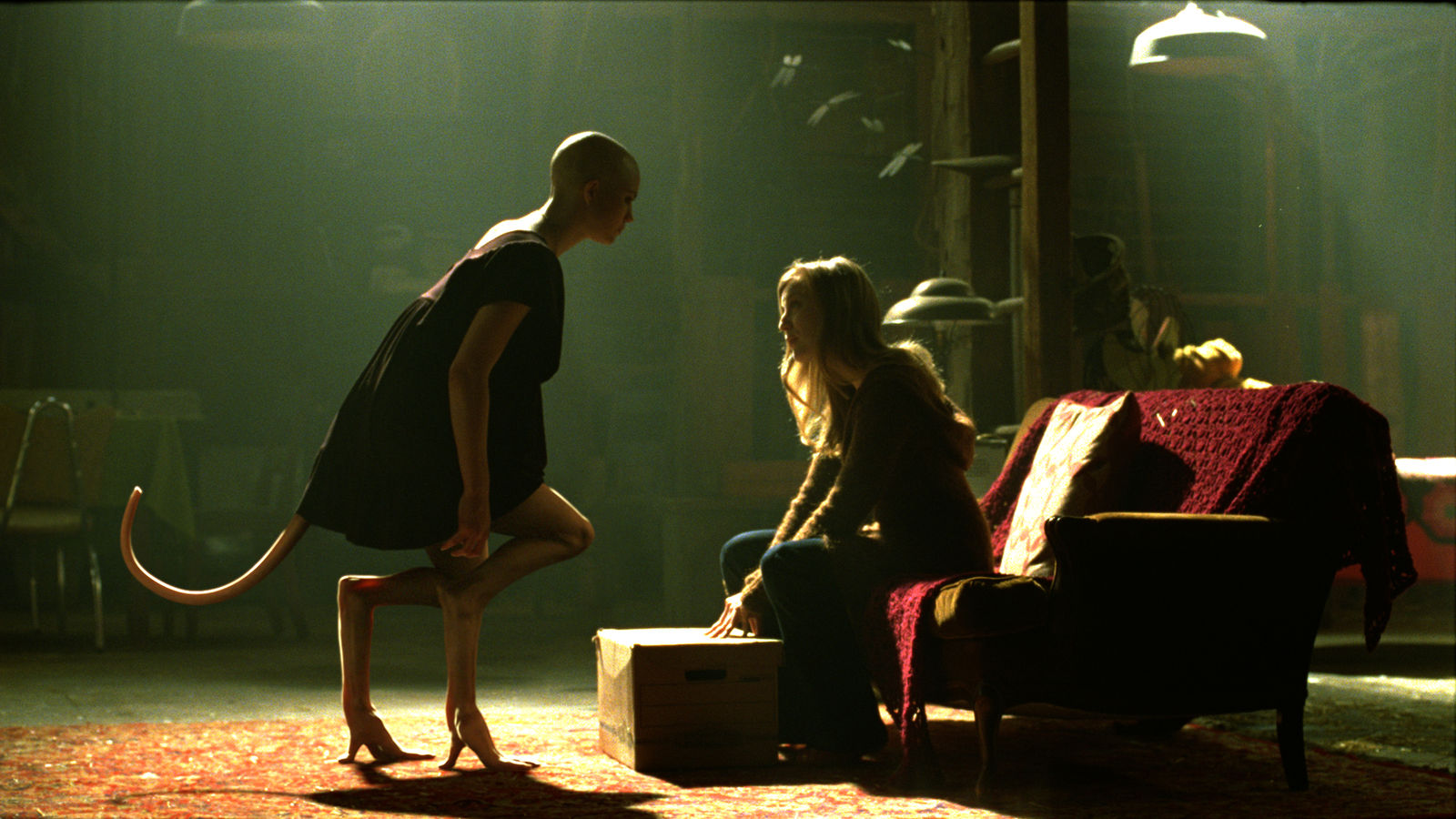 Those who consider genetic engineering a god-forgiving affair will undoubtedly like "Chimera" Vincenzo Natalie. Two biochemists, constructing hybrids of various living beings by mixing their DNA, make a qualitative breakthrough in their studies. To consolidate success, Clive and Elsa decide to add human genes to the already tested mixture - and get a dreadful caudate creature on the bird's legs, quite anthropomorphic in appearance, but at the same time able to sting, fly, breathe under the water ... and even arbitrarily change the sex . The hybrid is rapidly evolving and evolving, and very soon unlucky "parents" it becomes clear that they have opened a Pandora's box, which they are unlikely to slam. If we consider the Chimera story as a metaphor, not only the history of Frankenstein (where without it) comes to mind, but also the accurate remark made by one of the characters in the comedy Four Rooms: "Children are a headache!"
Stay tuned and get fresh reviews, compilations and news about the movies first!



Yandex Zen |
Instagram |
Telegram |

Twitter