In the rental went "
The Green Book
"- a touching road movie about friendship, family and self-awareness. We decided to recall other representatives of the genre that had long become classics: from the early works of Ingmar Bergman and Wim Wenders to the modern screen versions of Cormac McCarthy.
Shot from the film "The Man of the Rain"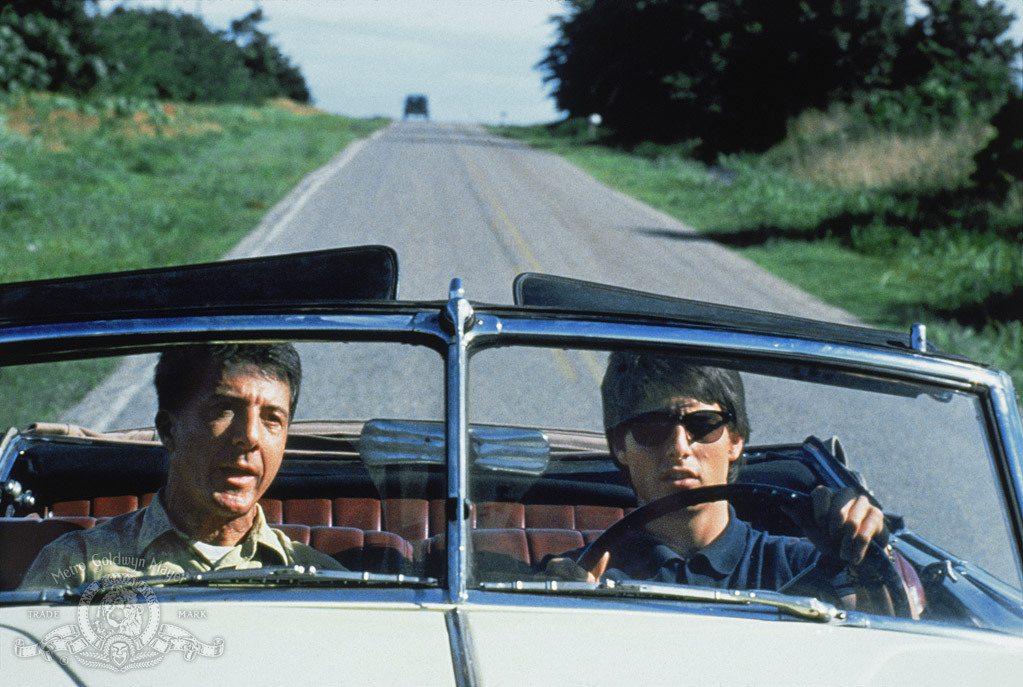 Long classic film Barry Levinson about arrogant young boy Charlie (one of the best roles Tom Cruise), which, in order to get an inheritance from his father as soon as possible, is stealing from the clinic an insane brother autism Raymond (the great Donald Hofffman). He holds his brother as a hostage and travels with him throughout America, falling into a series of funny, dramatic and ridiculous situations - in general, the standard scheme for the road movie. During the trip, the brothers, of course, come closer, Charlie opens the old children's wounds and realizes that Raymond occupied and occupies much more space in his life than he thought. Gentle, ideally executed cinema, which 30 has for years enjoyed undivided spectator love for nothing.
Stay tuned and get fresh reviews, compilations and news about the movies first!



Yandex Zen |
Instagram |
Telegram |

Twitter